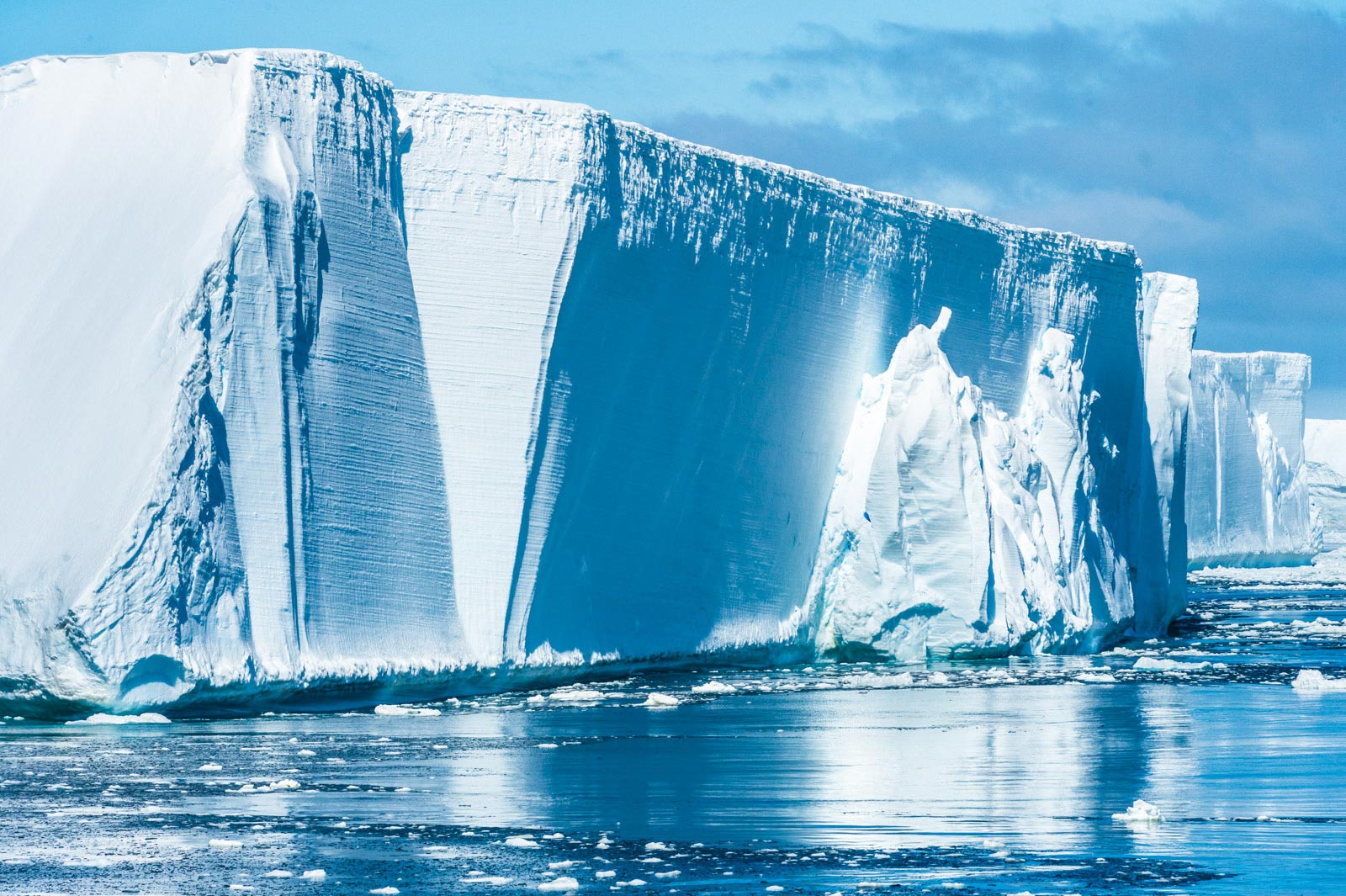 JOURNEYS TO THE ENDS OF THE EARTH", SANTA CRUZ
Here is a small portion of one of the biggest icebergs to break off from the Antarctic ice shelf in recorded history. This gigantic tabular iceberg was tracked by satellite and given the name B15. It was measured at more than 4,000 square miles—or 11,000 square kilometers—that's a quarter the size of Frans's home country, the Netherlands! Historic changes are underway in Antarctica as a result of global warming. Is this the shape of things to come?
On Saturday February 11, Frans Lanting and Chris Eckstrom will be sharing new images and stories from their recent work in Antarctica and Patagonia at the Rio Theatre in Santa Cruz, California. Join them if you can for "Journeys to the Ends of the Earth" at 3 pm or 7 pm. It's a benefit for UCSC's Seymour Marine Discovery Center.
You can get tickets here:http://seymourcenter.brownpapertickets.com