INTO AFRICA
Frans Lanting's Into Africa project presents an enduring vision of the continent's primeval natural heritage—and what is at stake in the 21st century.
It features some of the most celebrated landscapes on earth, from the sweeping vistas of the Serengeti Plains and the water wilderness of the Okavango Delta to the enchanting deserts of Namibia, the bewildering jungles of the Congo, and the otherworldly island of Madagascar.
During many journeys over the past three decades, Lanting has documented wild Africa and its some of its most iconic and endangered animals. His personal stories express the deep understanding and sense of mission that make his work stand out as a unique tribute to the continent's wildlife and wild places.
This exhibition, Into Africa, was produced by the National Geographic Society with support from the World Wildlife Fund. It was launched at the Smithsonian's National Museum of Natural History in Washington, D.C., where it was on display for more than a year and was seen by more than three million visitors.
The book, Into Africa, is available in stores and online—or from us. We also produced a luxurious Collector's Edition of the book, which is available only from our Studio.
Frans Lanting and Chris Eckstrom's Into Africa stage presentation features images, videos, and stories, and may be booked as a stand-alone show or in connection with the exhibition.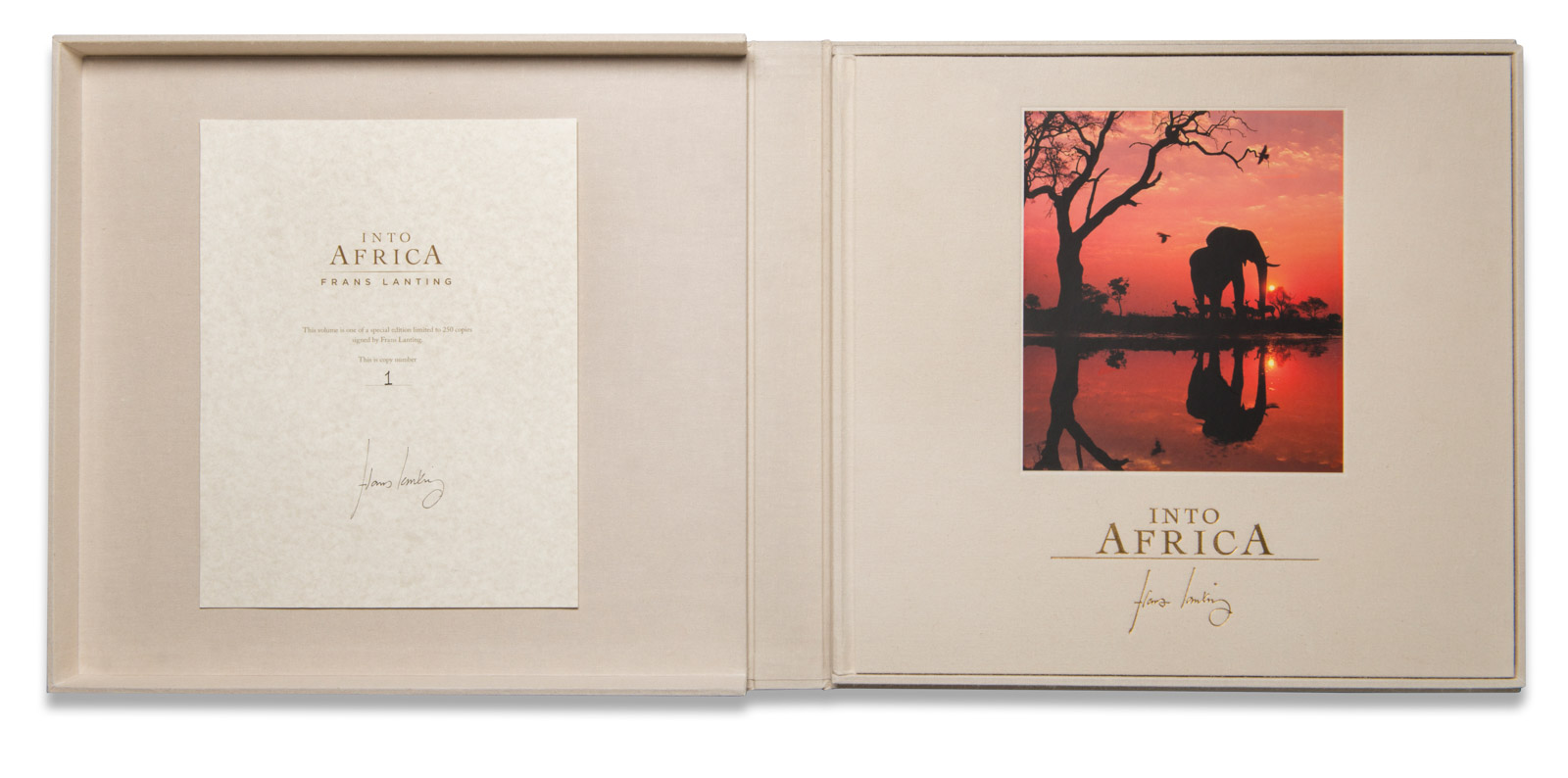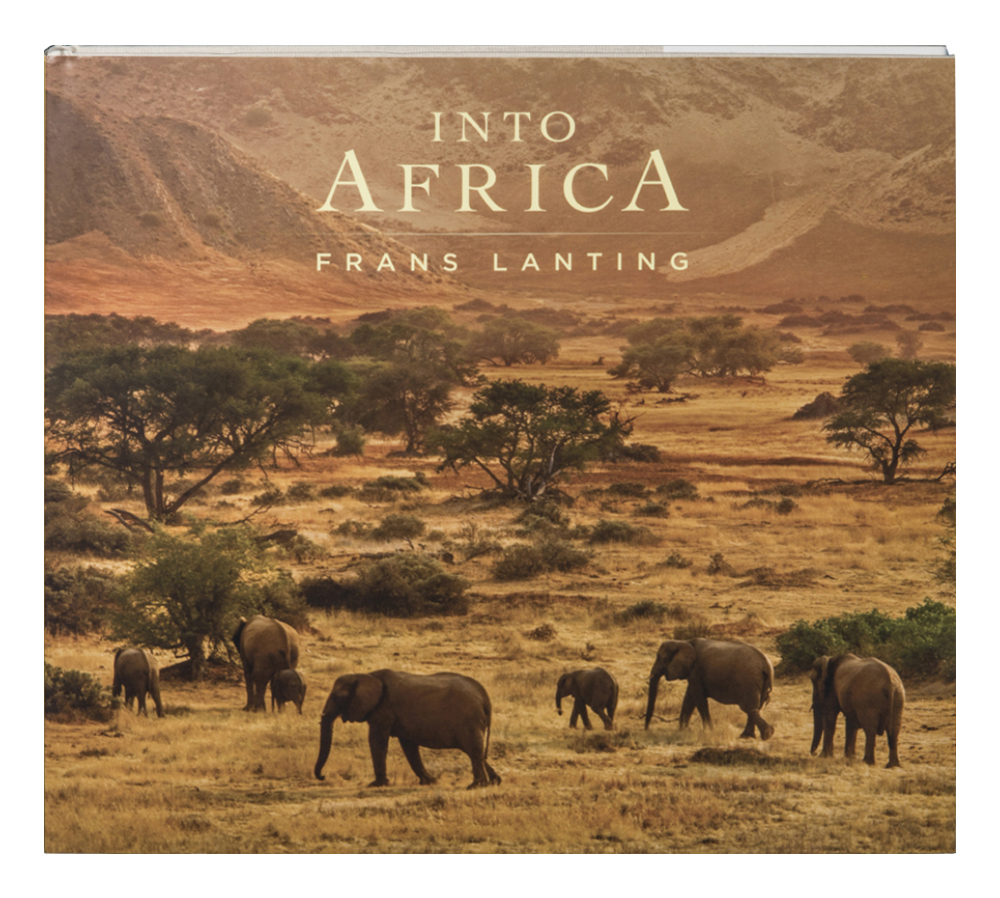 "This book is a mosaic of images and experiences that range from intimate moments with individual animals to insights about precious places—and commentary about the challenges to ensure that there is a future for both. I hope my stories will find their way into the hearts and minds of people who will be inspired to play a role in making sure that Africa's natural heritage remains a global treasure we all work to protect."
Into Africa captures the wonders of wild Africa as seen through the eyes of master photographer Frans Lanting. The trade edition of the book is available in stores and online — or directly from our Studio.
INTO AFRICA (Trade Edition)
Hardcover, 224 pages, 120 full-color photographs
Dimensions: 12 x 11 inches (31 x 28 cm)
Language: English, Dutch, German, Chinese
Price: $50.00 USD + tax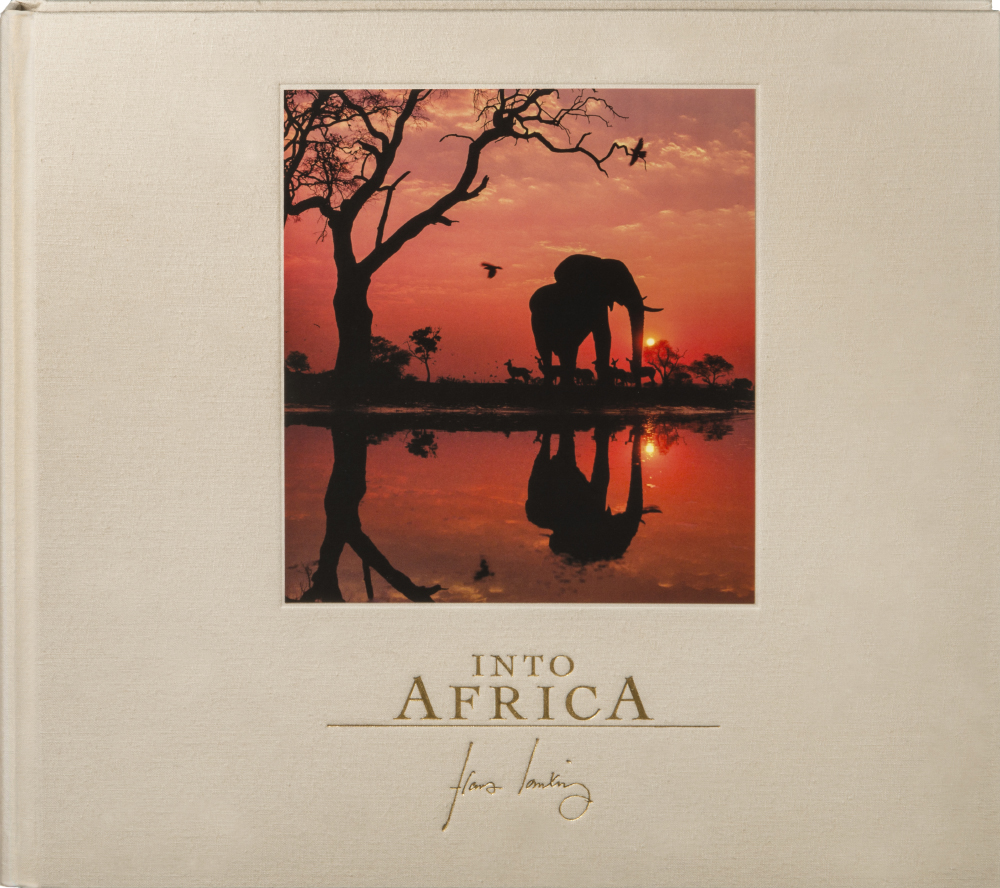 The exclusive Collector's Edition of Into Africa is limited to 250 numbered copies, each hand-signed by Frans Lanting on a vellum tip-in sheet. The book is cased with cream-colored linen cloth and features Lanting's classic image, "Elephant at Dawn," in a beveled inset on the cover. It is packaged inside a beautiful clamshell case, with the title and Lanting's name in matte gold stamping, making this a truly elegant display piece.
INTO AFRICA (Collector's Edition)
Limited Edition of 250 copies
Hardcover, 224 pages, 120 full-color photographs
Dimensions: 15 x 14 inches (37 x 34 cm)
Language: English
Contact us for pricing and availability