Frans Lanting's LIFE Symphony will be performed on April 17, 2018, in Rome, Italy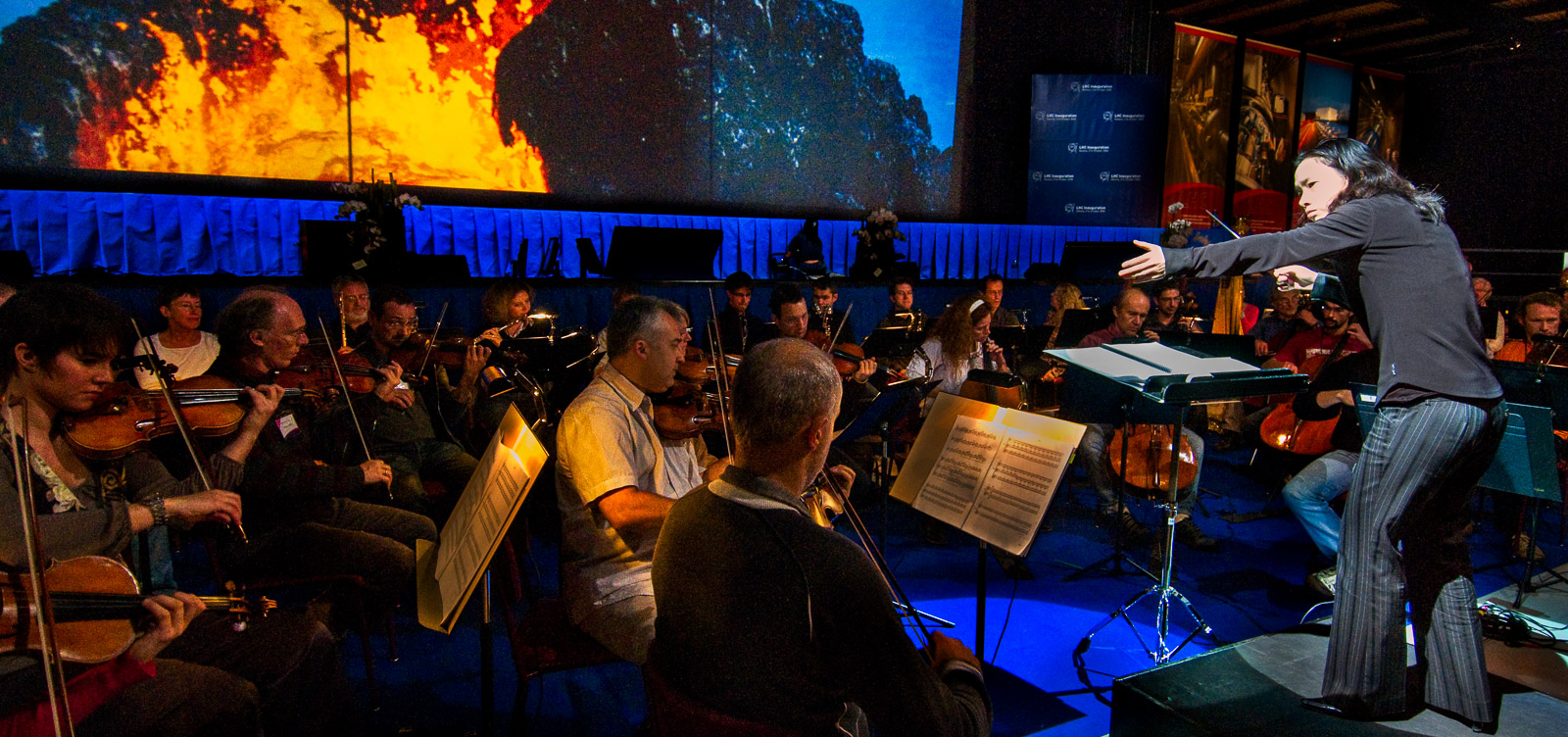 We are pleased to announce that the first ensemble performance of Frans Lanting's multimedia symphony LIFE: A Journey Through Time with music by Philip Glass will be staged on Tuesday April 17, 2018, at 9:00 pm at the Auditorium Parco della Musica in Rome, Italy. The performance celebrates the National Geographic Festival della Scienze, which runs from April 16 – 22, 2018, and includes lectures, films, music, and appearances by distinguished scientists.
Featuring the concepts and imagery of Frans Lanting and the music of Philip Glass, the LIFE symphony is a one-hour multimedia orchestral production that celebrates the splendor of life on Earth. LIFE interprets the history of life on our planet in seven movements, from its earliest beginnings to its present diversity, in a work that merges the visual and performing arts with life and earth sciences. "Lanting's majestic photographs dance lightly across a huge screen over the orchestra, while some of Glass's most elegant music pulses underneath," writes The Washington Post. "It's a celebration of nature in all its glory."
Tonino Battista will conduct the PMCE Parco della Musica Contemporanea Ensemble in the Sala Sinopoli for this performance of the LIFE symphony, which has been rescored for a smaller musical ensemble by arranger Michael Riesman. A special abridged version of the LIFE symphony will be staged for students from schools in Rome at 11:00 am on Tuesday April 17, 2018. This concert will also be held in the Sala Sinopoli at the Auditorium Parca della Musica.
Since its premiere, LIFE has been performed in major concert halls across North America and Europe, including the Lincoln Center in New York, where it was staged for the opening of the World Science Festival, at London's Barbican Centre, with Marin Alsop conducting the London Symphony Orchestra, and at the Concertgebouw in Amsterdam, in celebration of the 50th anniversary of the World Wildlife Fund, a performance that was attended by Her Majesty Queen Beatrix of The Netherlands.
LIFE was originally produced by the Cabrillo Festival of Contemporary Music and Music Director Marin Alsop, in collaboration with photographer Frans Lanting and editor Christine Eckstrom, composer Philip Glass, arranger Michael Riesman, and visual designer Alexander V. Nichols.
Watch excerpts from the LIFE Symphony
Learn more about LIFE: A Journey Through Time
Tickets: https://www.auditorium.com/evento/life_journey_through_time-18503.html