Participant images from Creative Photography Without Bounds, November 2023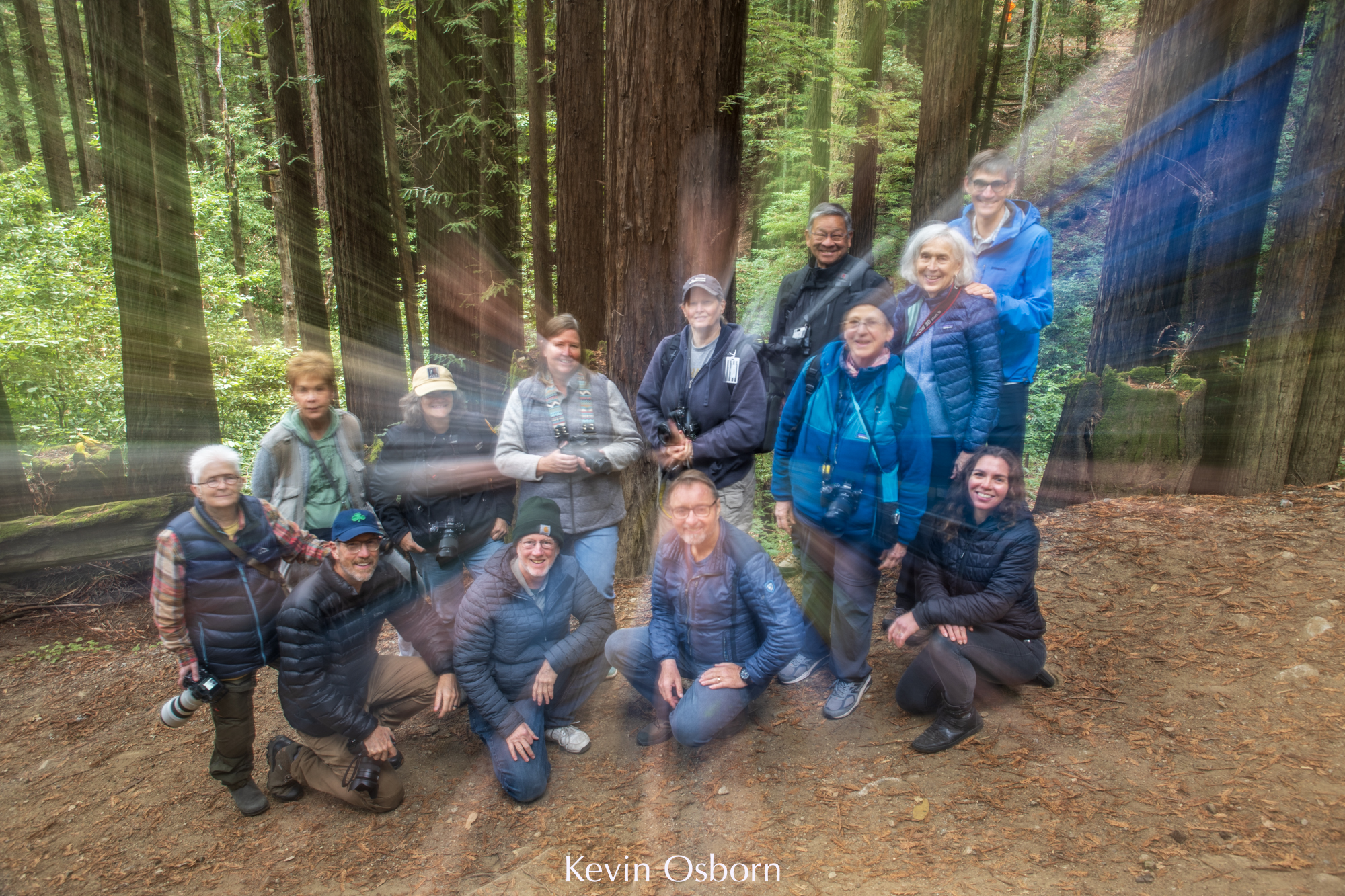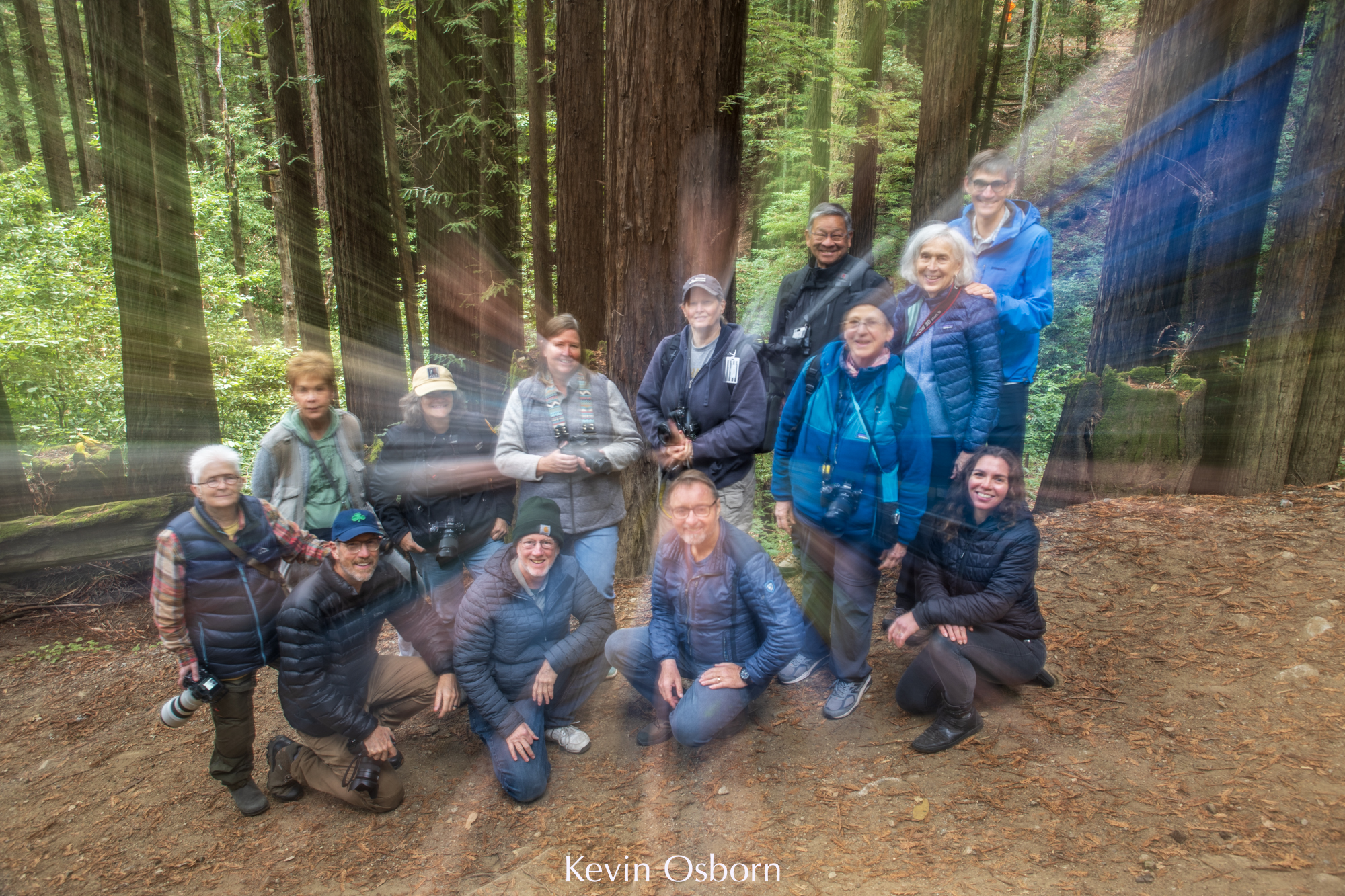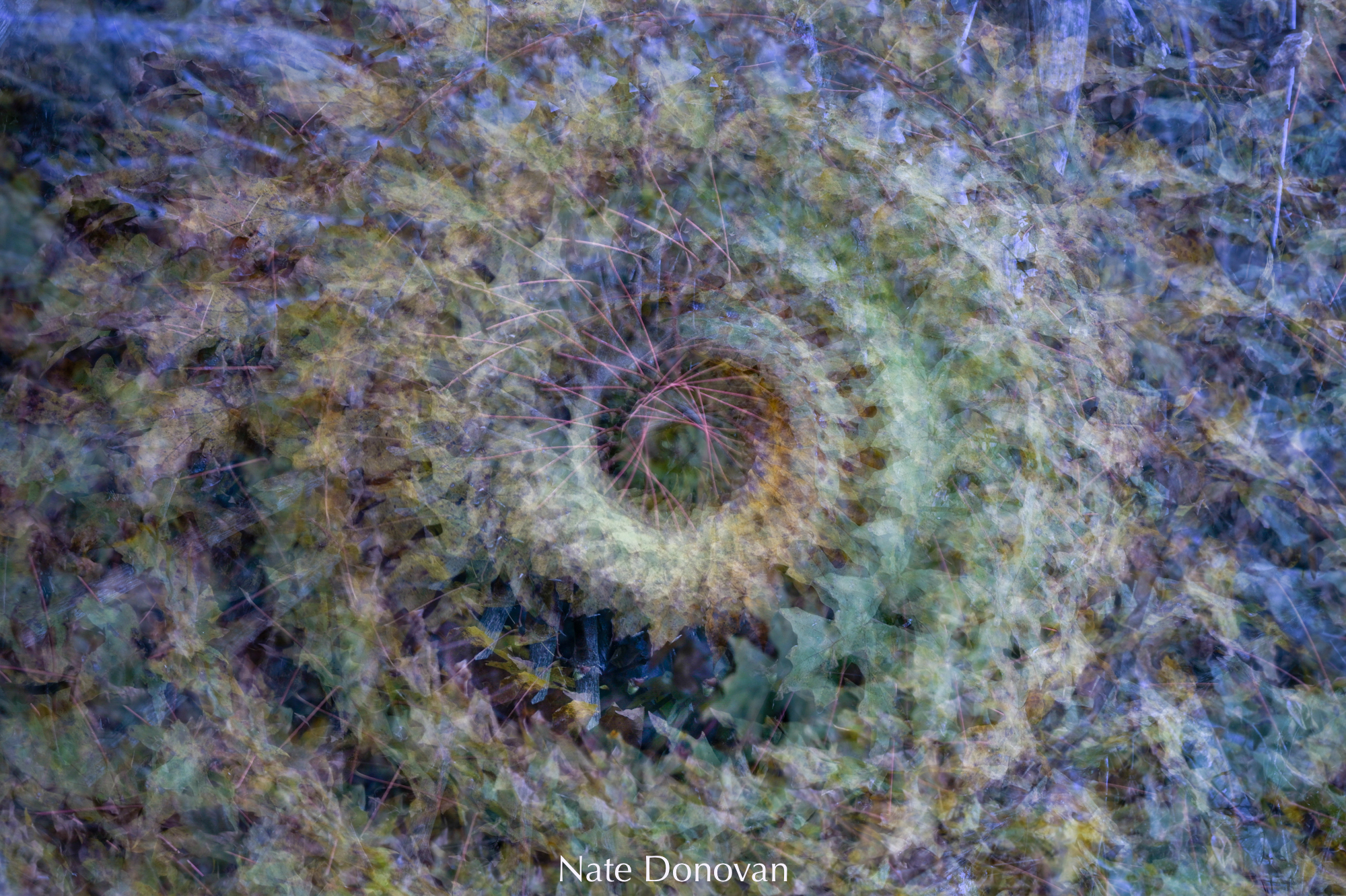 Nate applied multiple exposures of the same subject while twisting his camera to create a mandala like composition.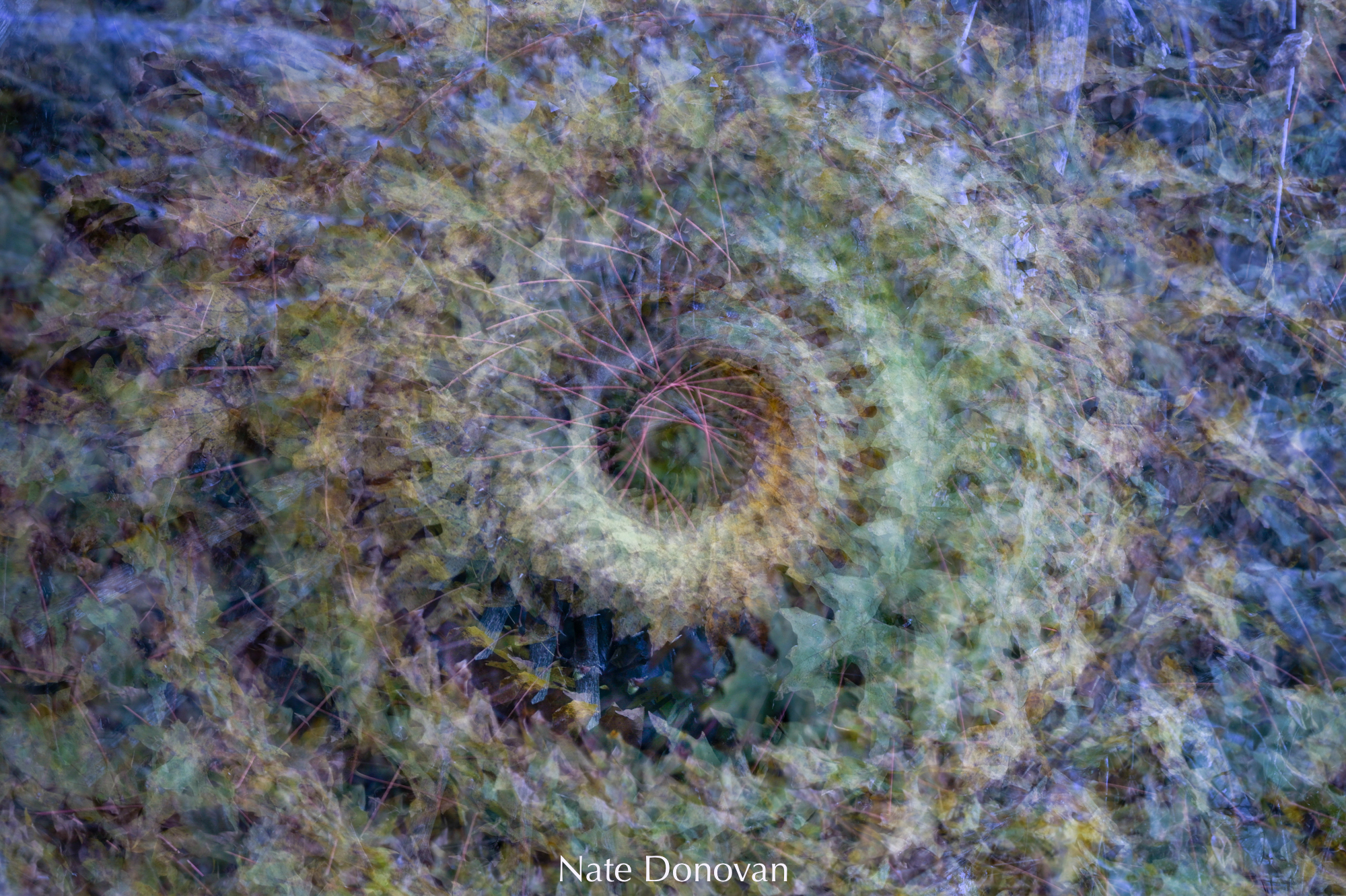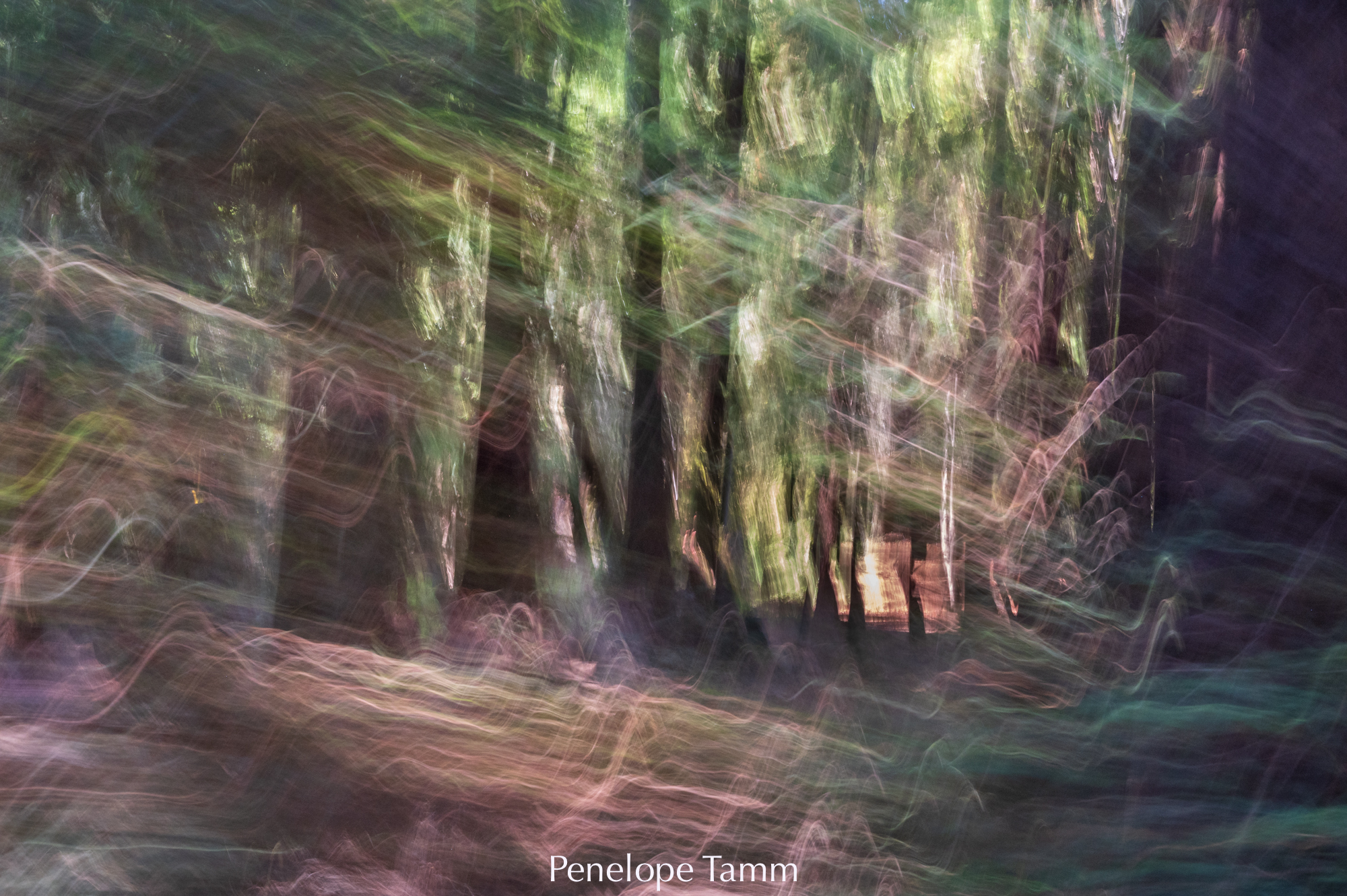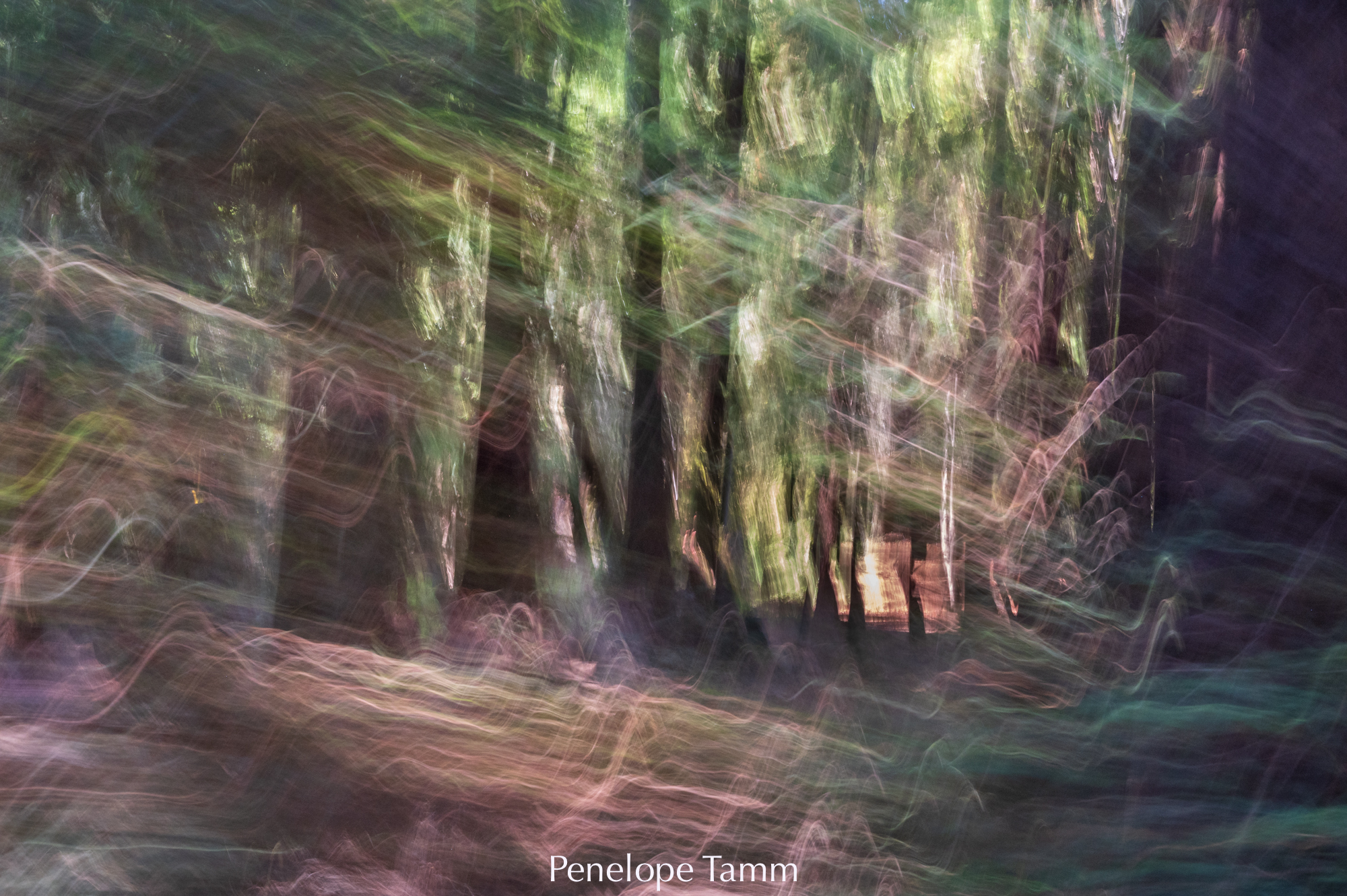 Penelope created this unusual impression of a Redwood forest making use of the forward motion of a train we had
boarded together, using a shutter speed of half a second.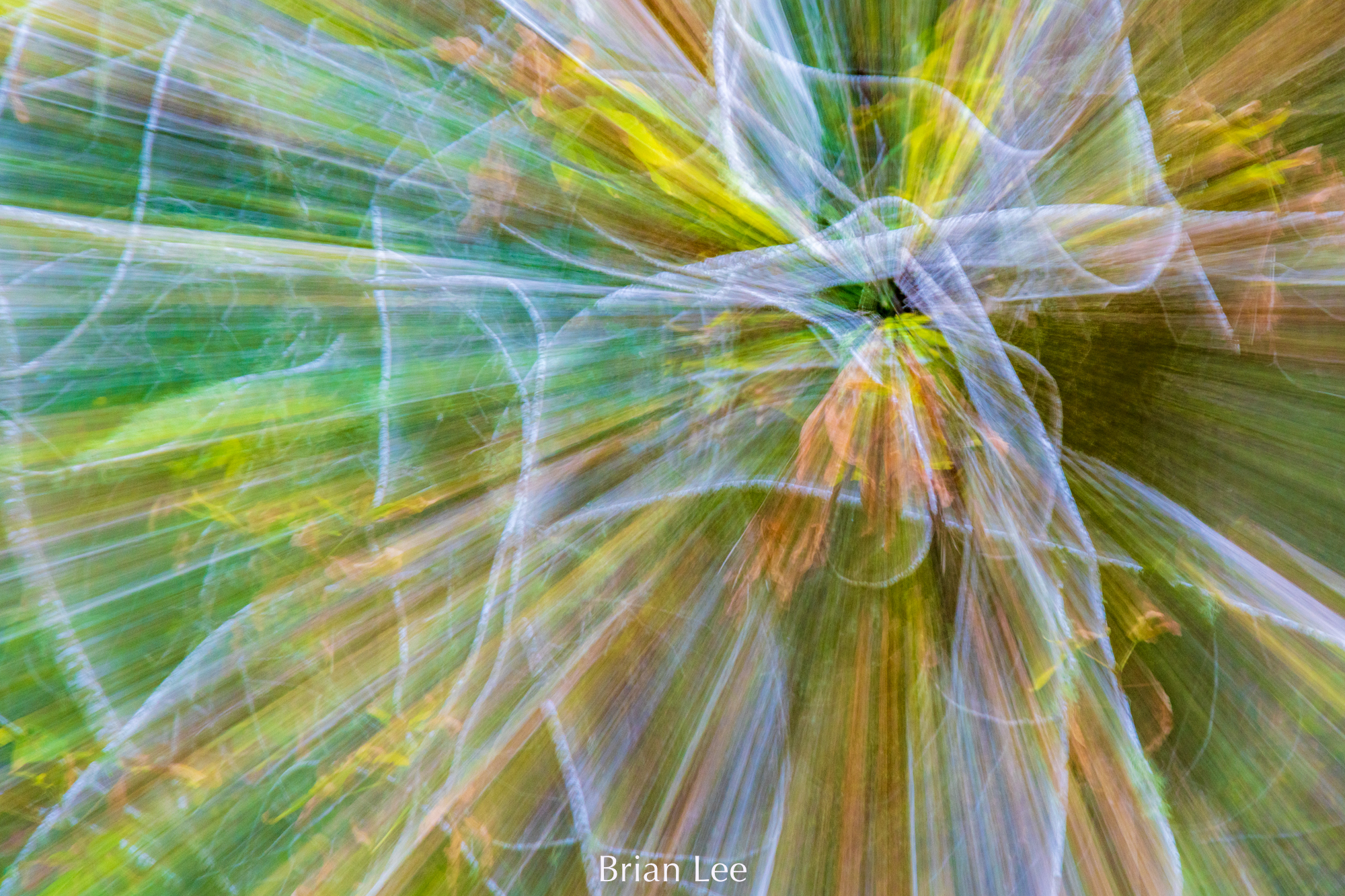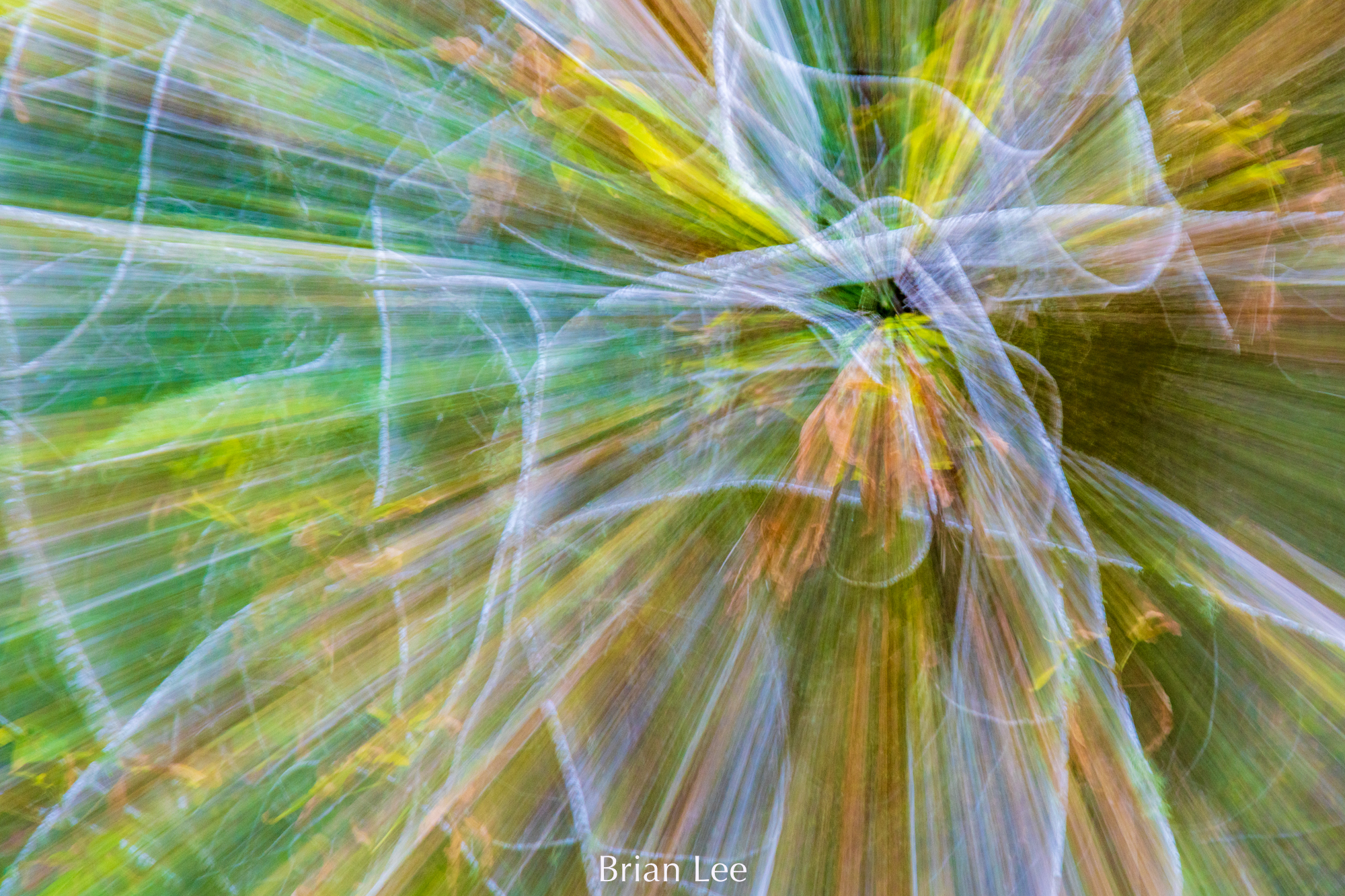 Brian joined us for a second time in this Creativity workshop. Clearly he had a lot of fun and broke new ground
for himself with this image which is the result of a zooming effect. He retroactively adjusted the center of the zoom
by cropping the image.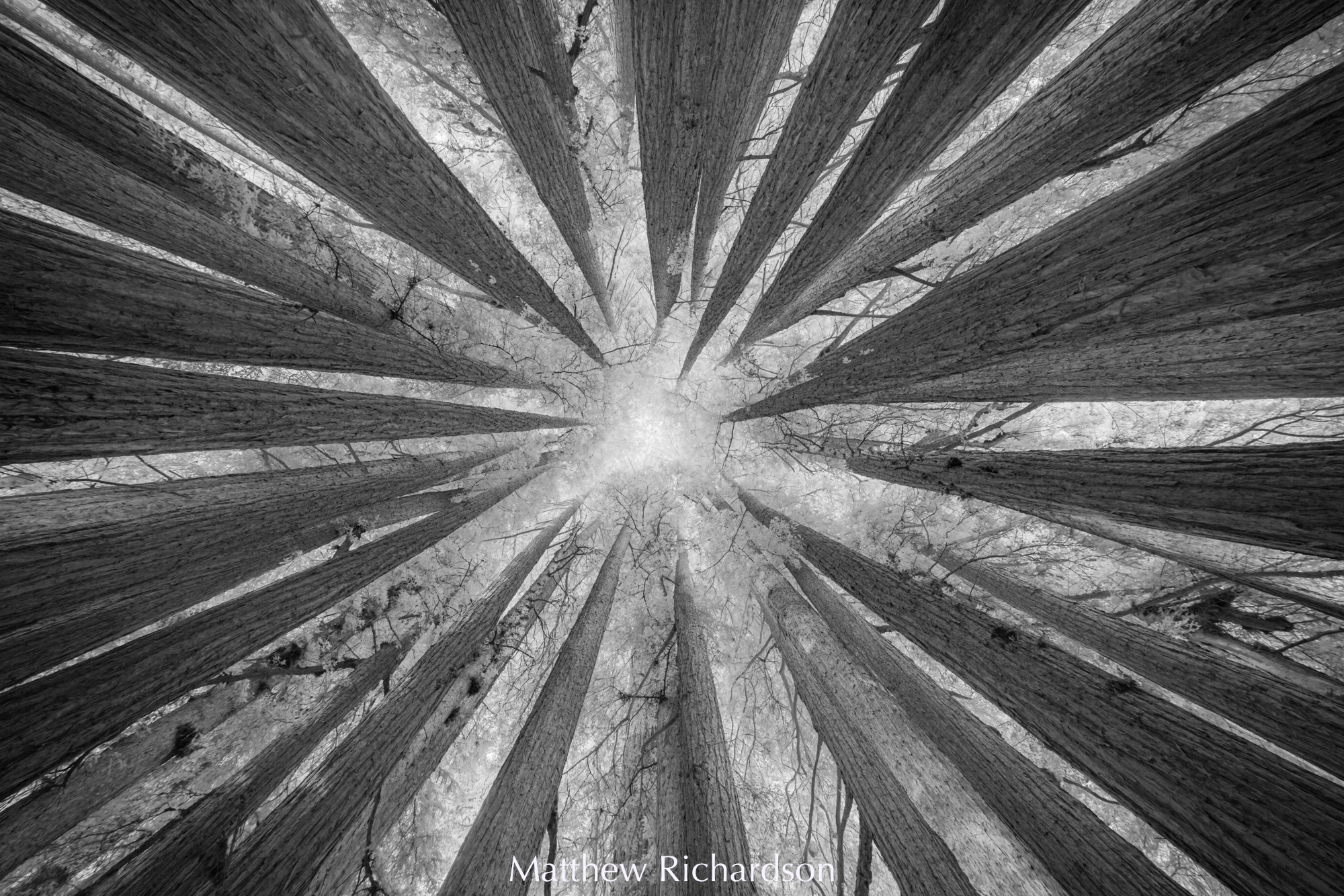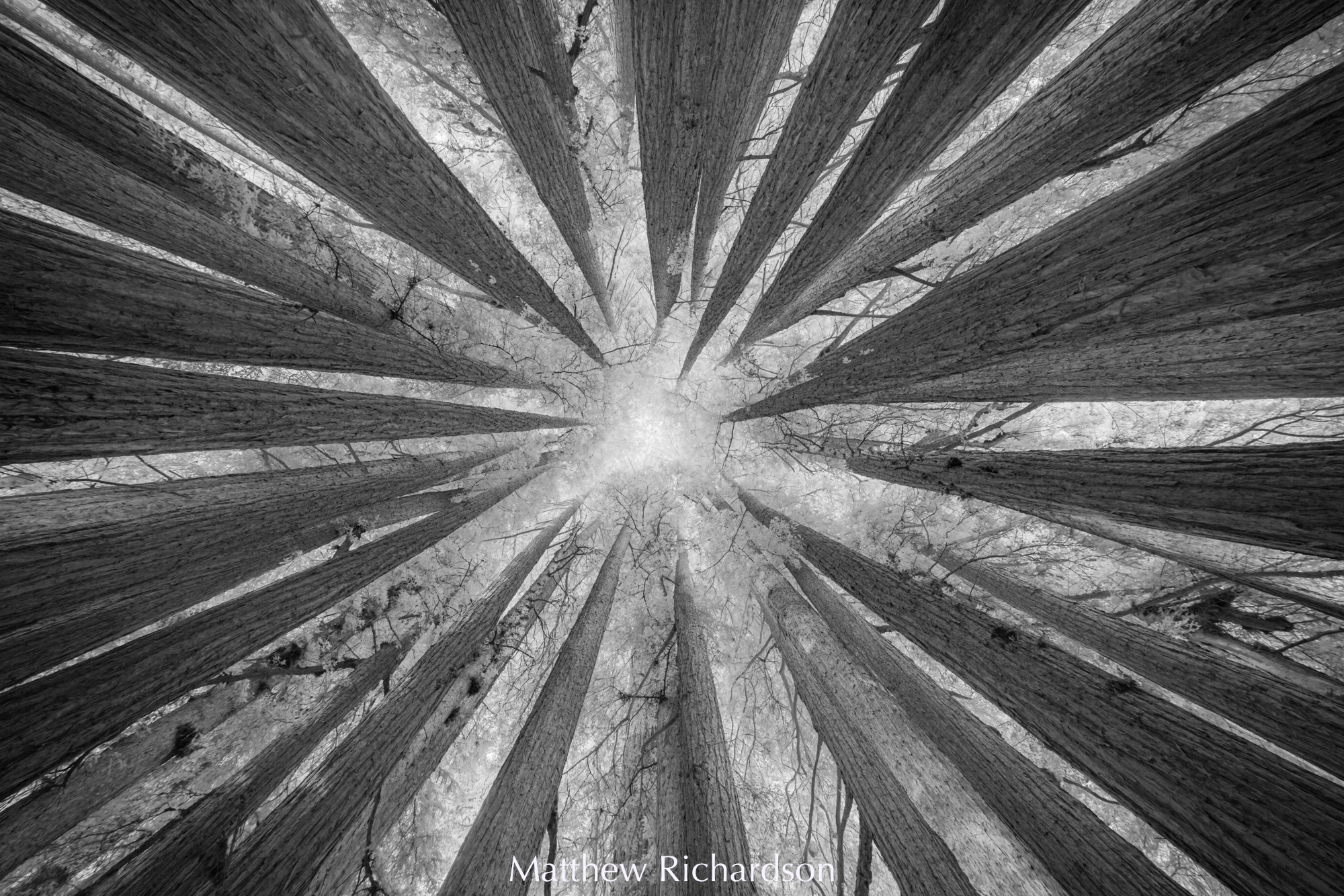 Matthew came all the way from Canada and created this infrared rendering of a redwood forest using a specially
adapted camera. He layered two exposures on top of each other to make this composition.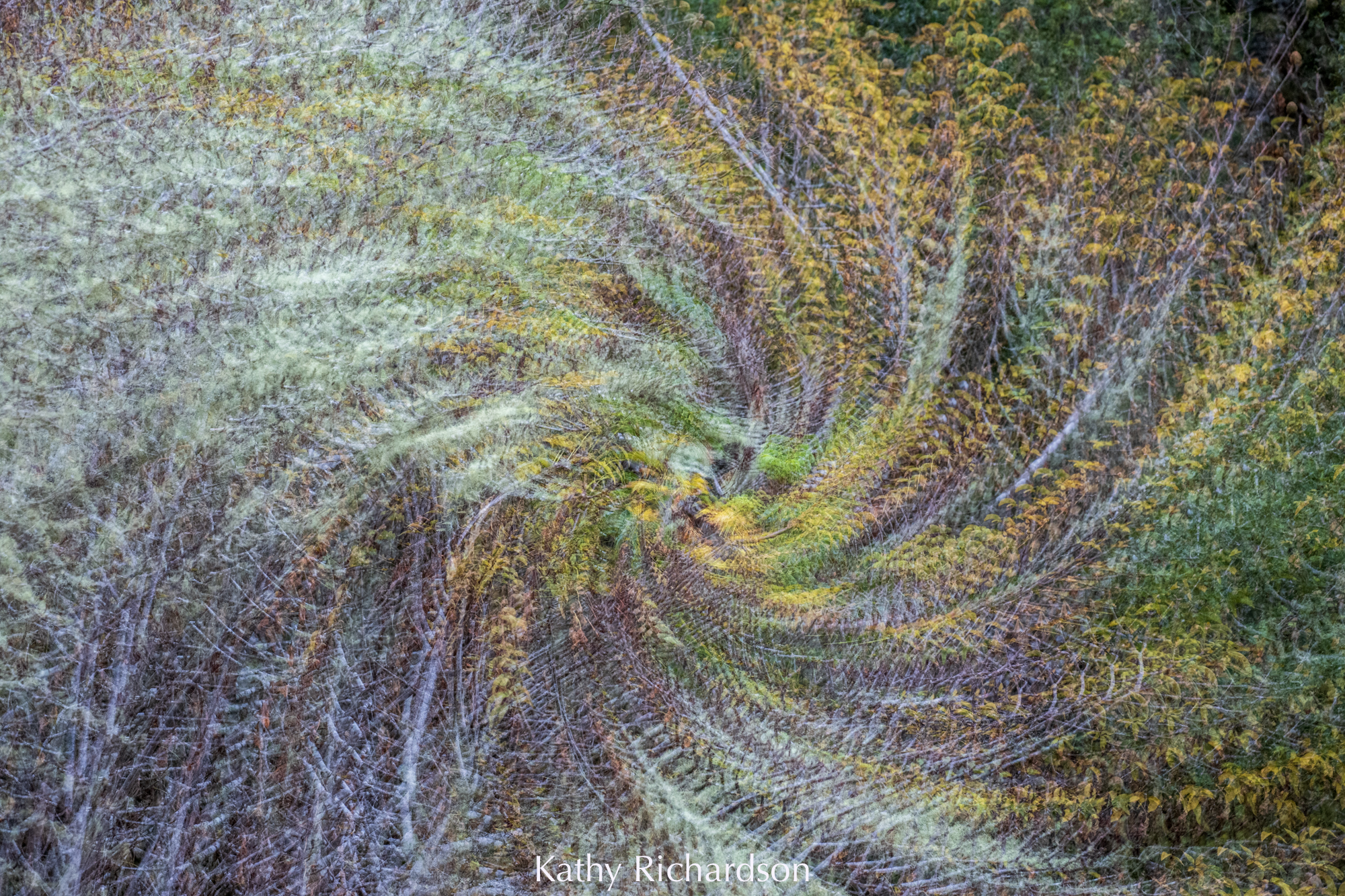 Kathy made this composite image by layering multiple exposures of the same subject on top of each other while
twisting her camera in a slightly different manner than Nate did for his mandala image.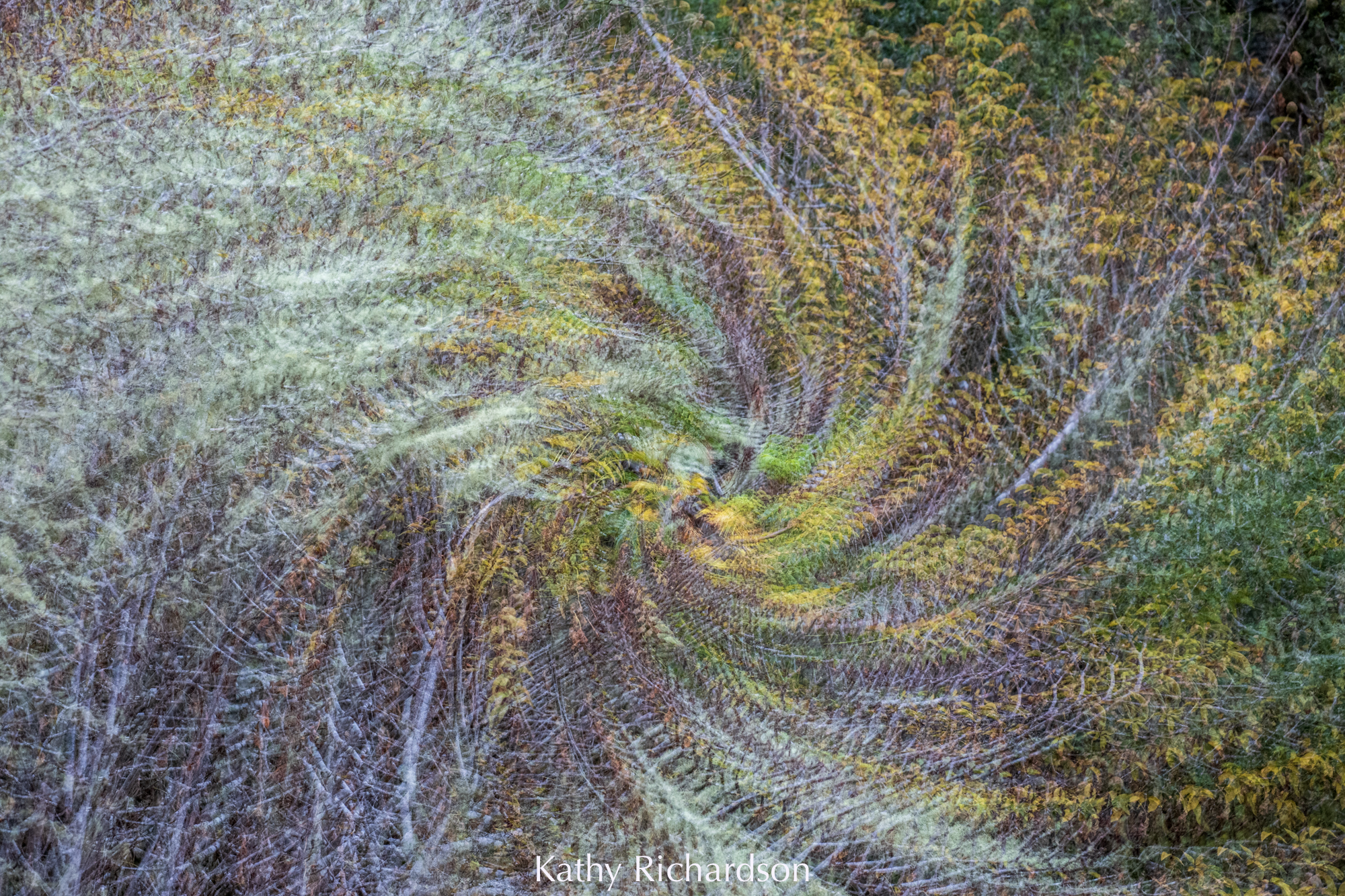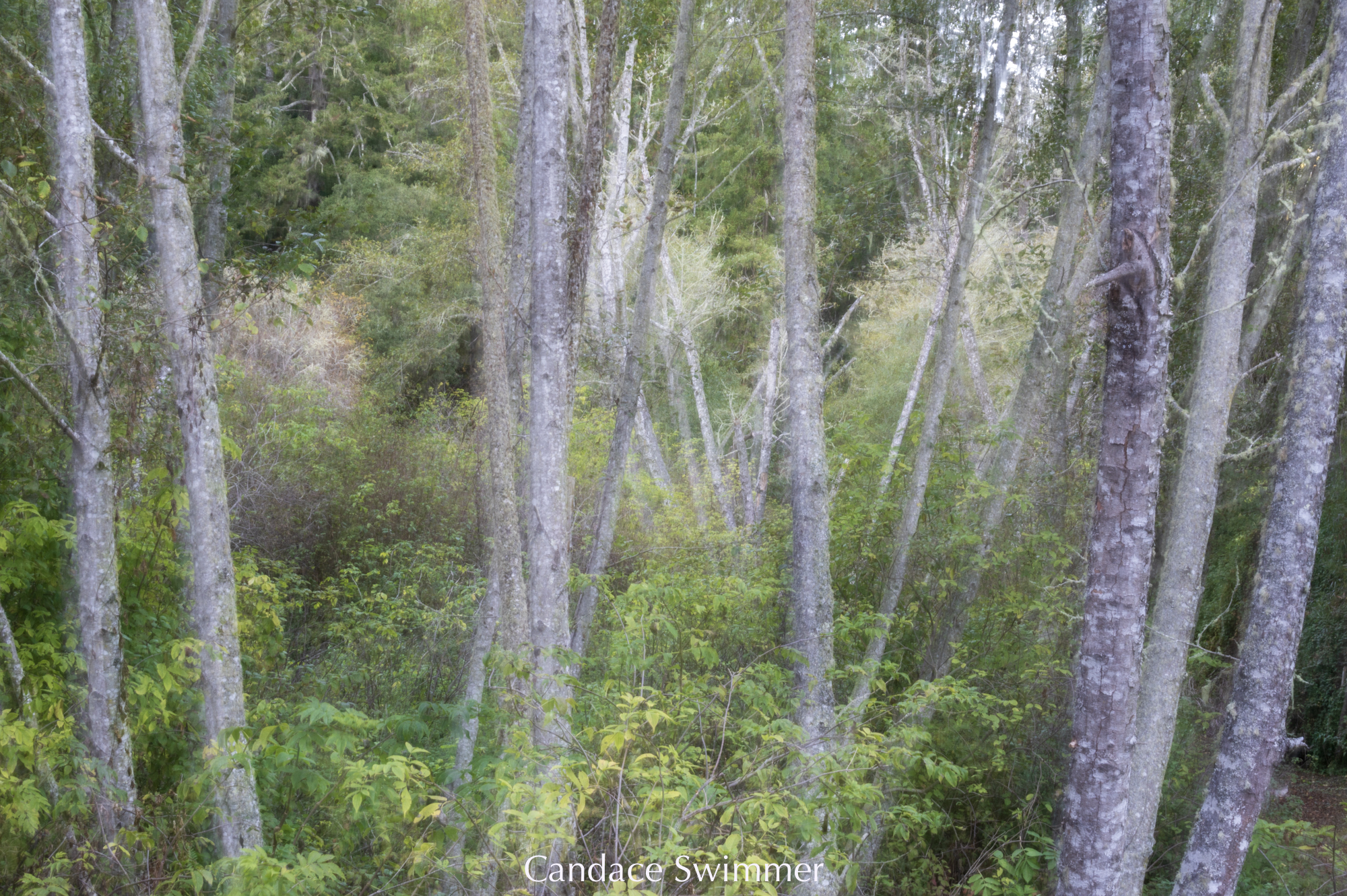 Candace used a long exposure to make this dreamy image of alder trees in a riparian zone.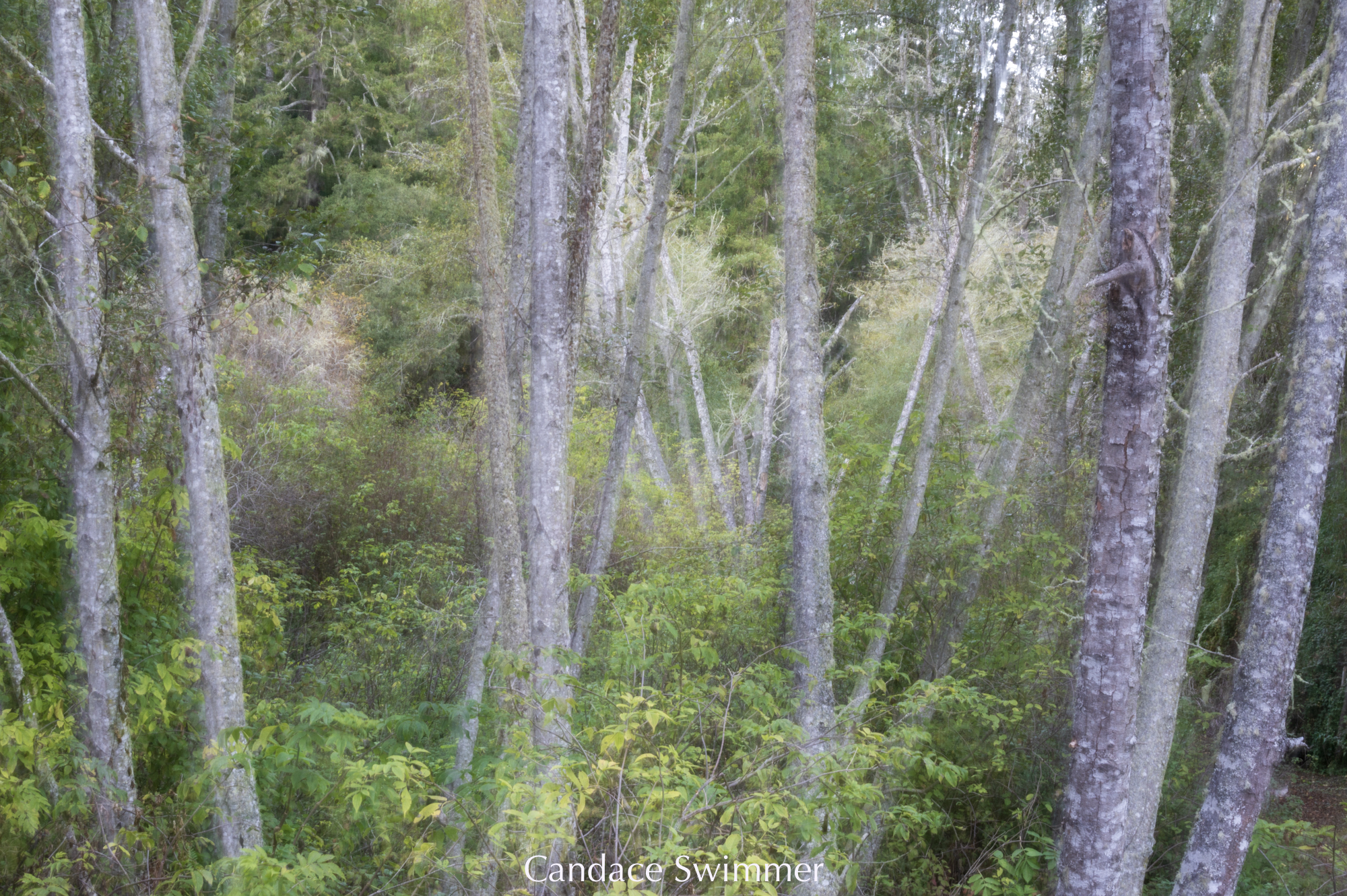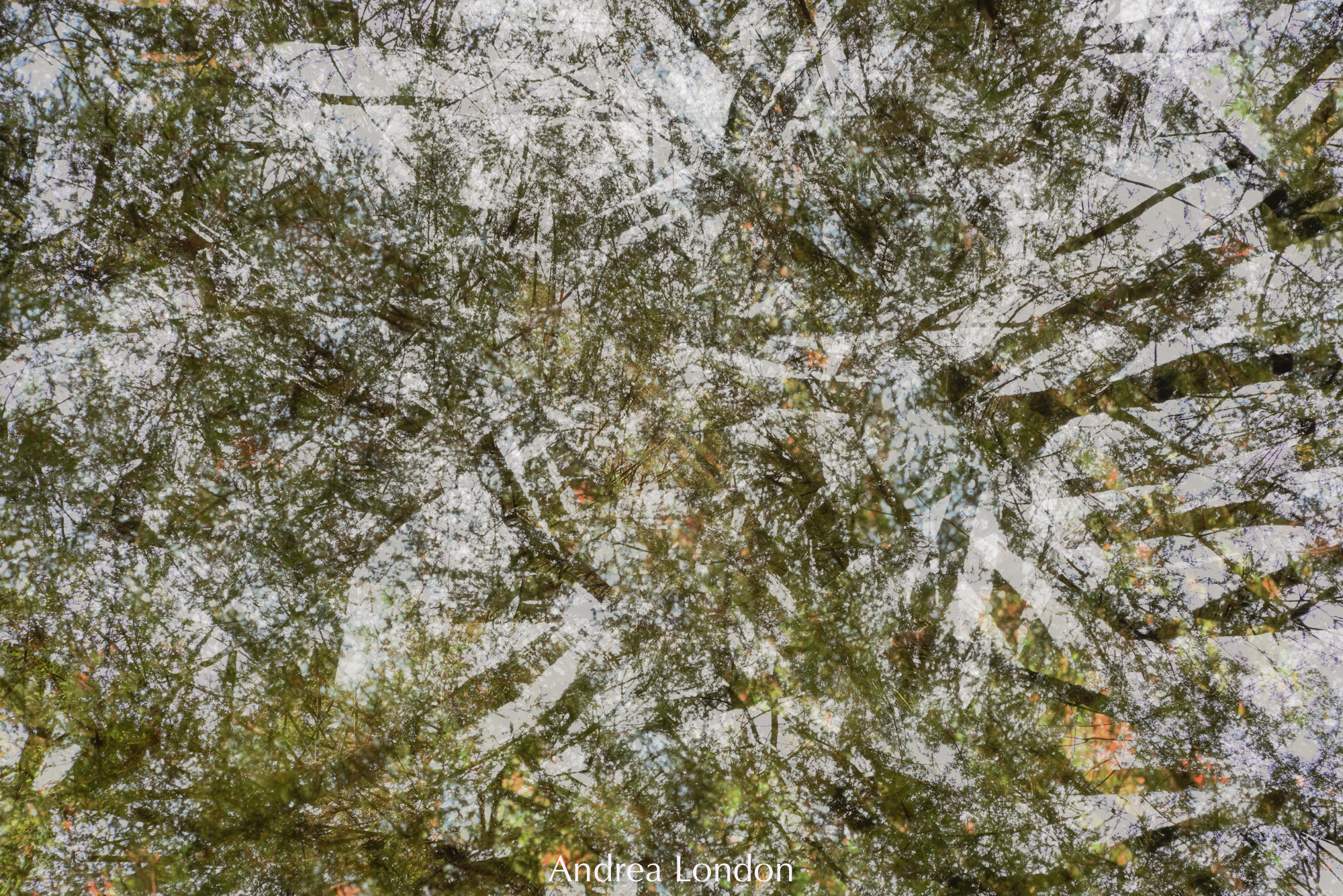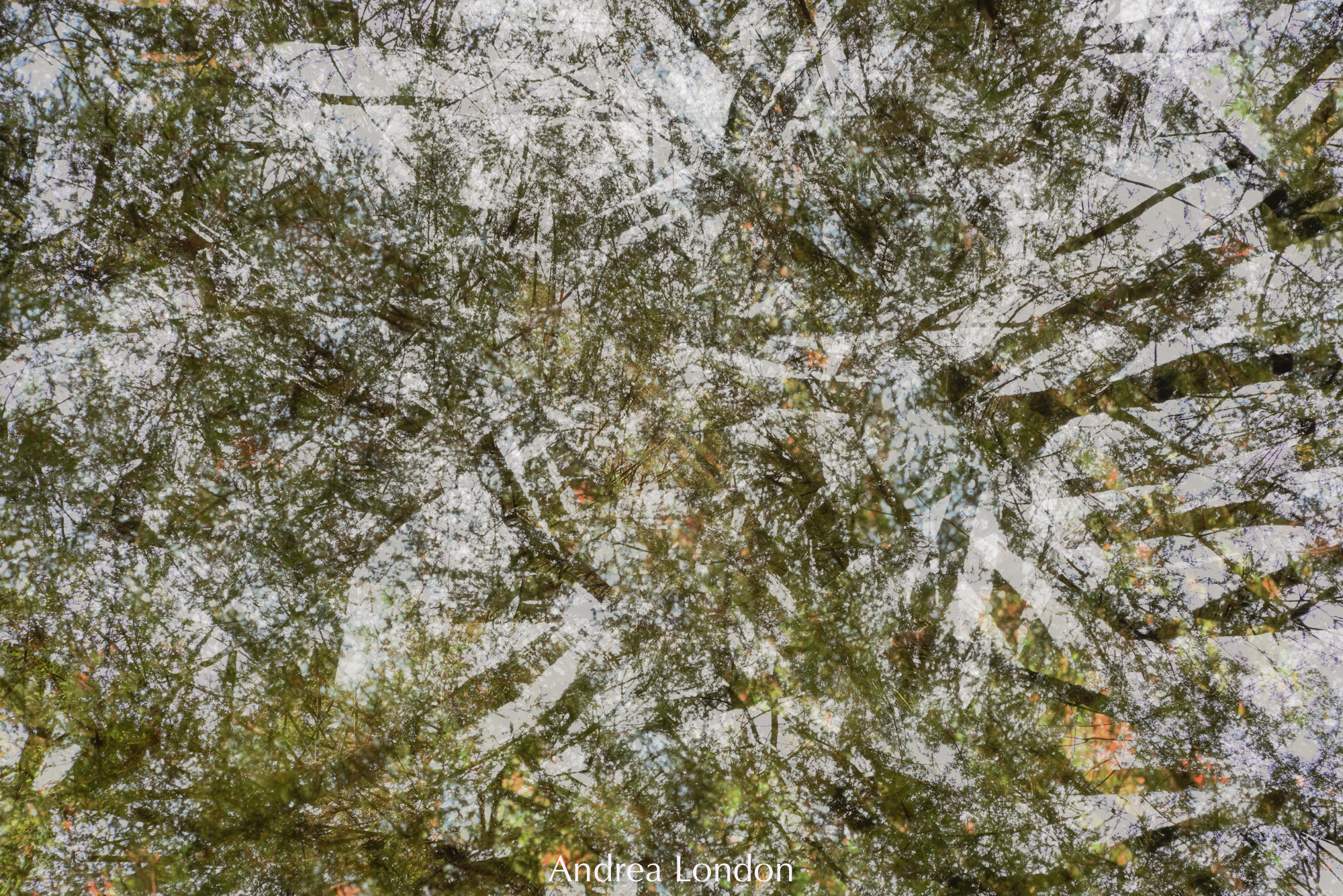 Andrea impressed us all with this wonderful composite image of forest details reminiscent of a Jackson Pollock painting.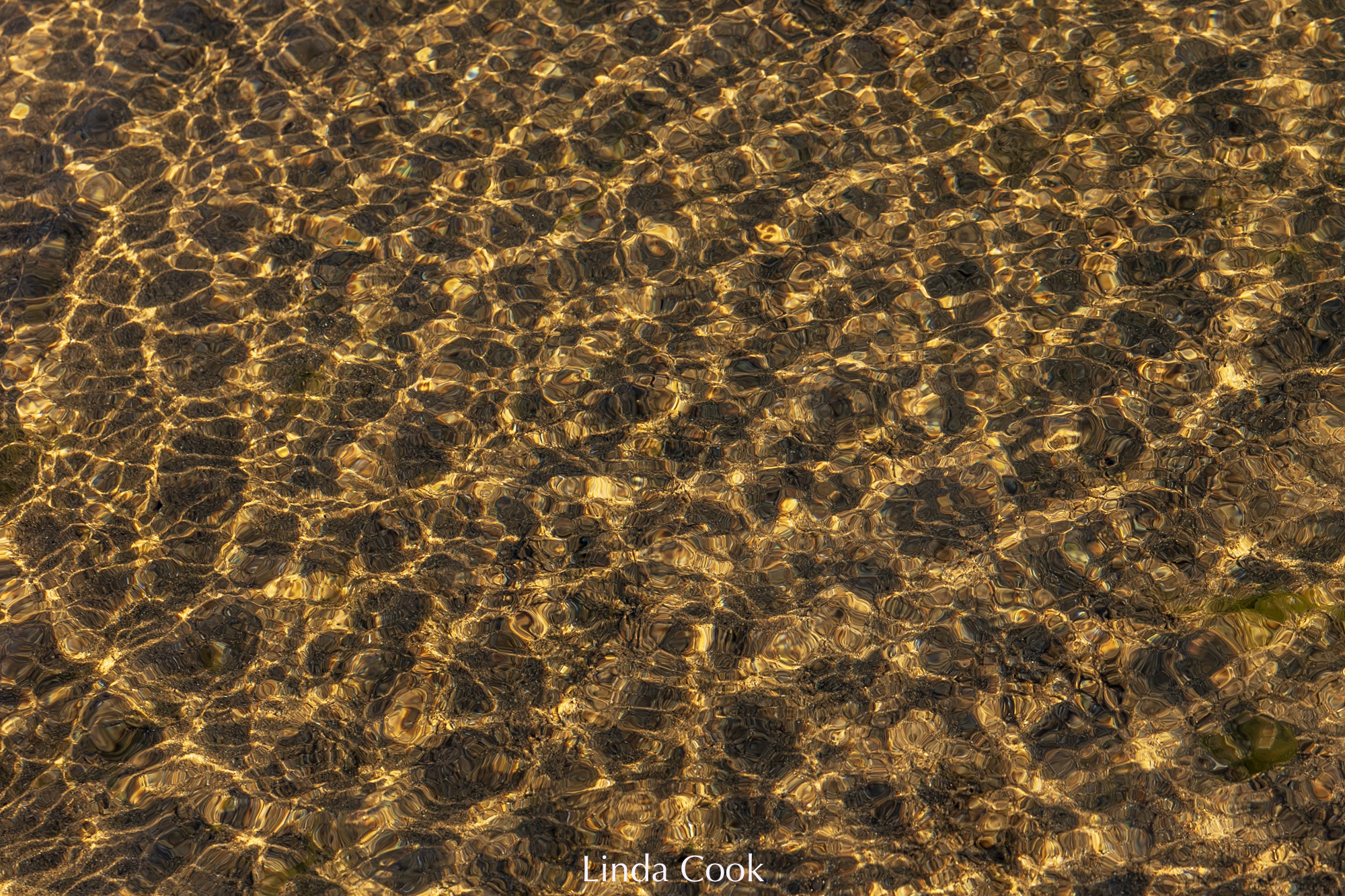 The shimmering light reflecting from the surface of a lagoon created a mesmerizing pattern of light and dark.
By using a fast shutter speed of 1/400th a second, Linda was able to render the surface reflections crisply.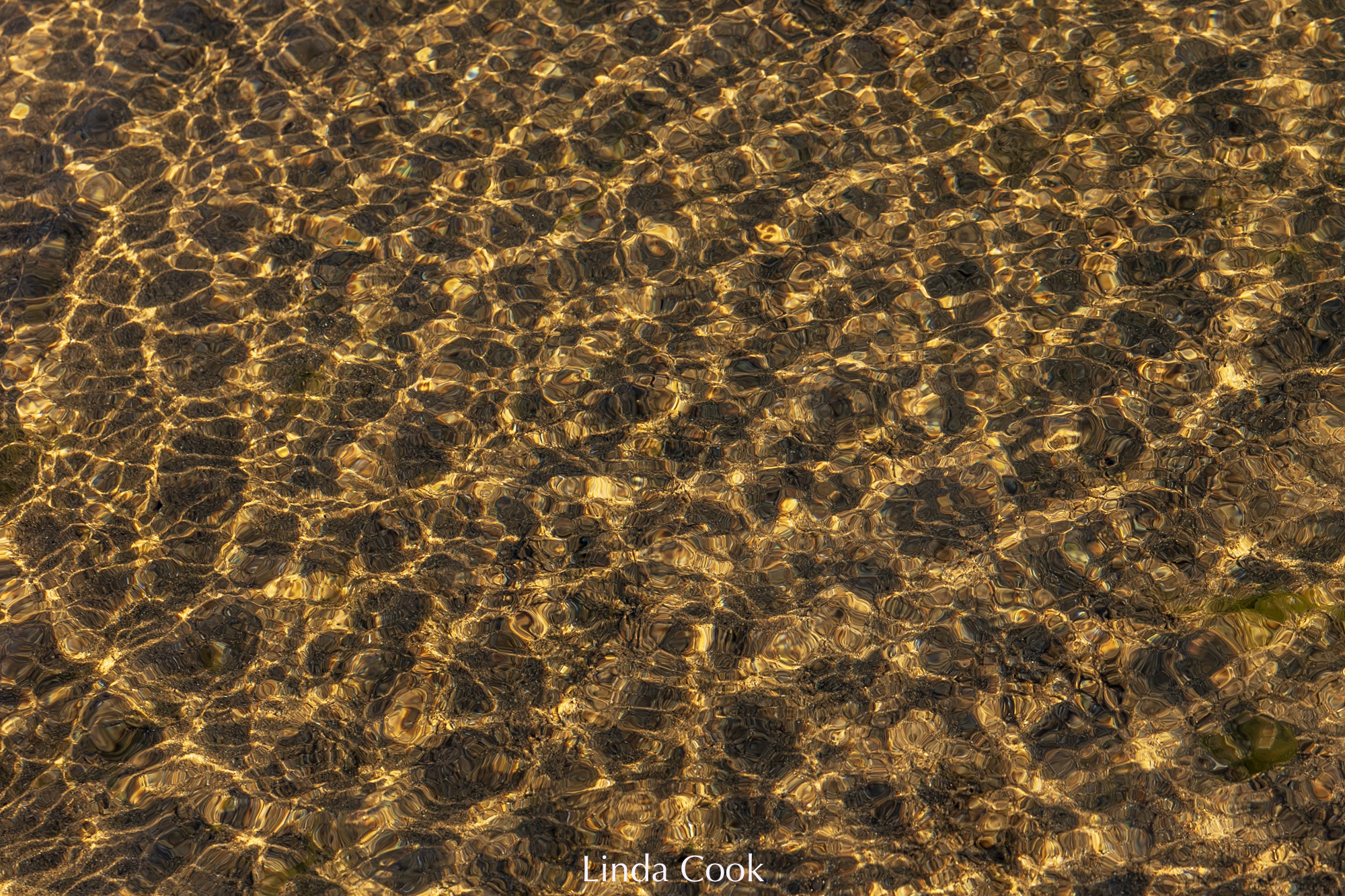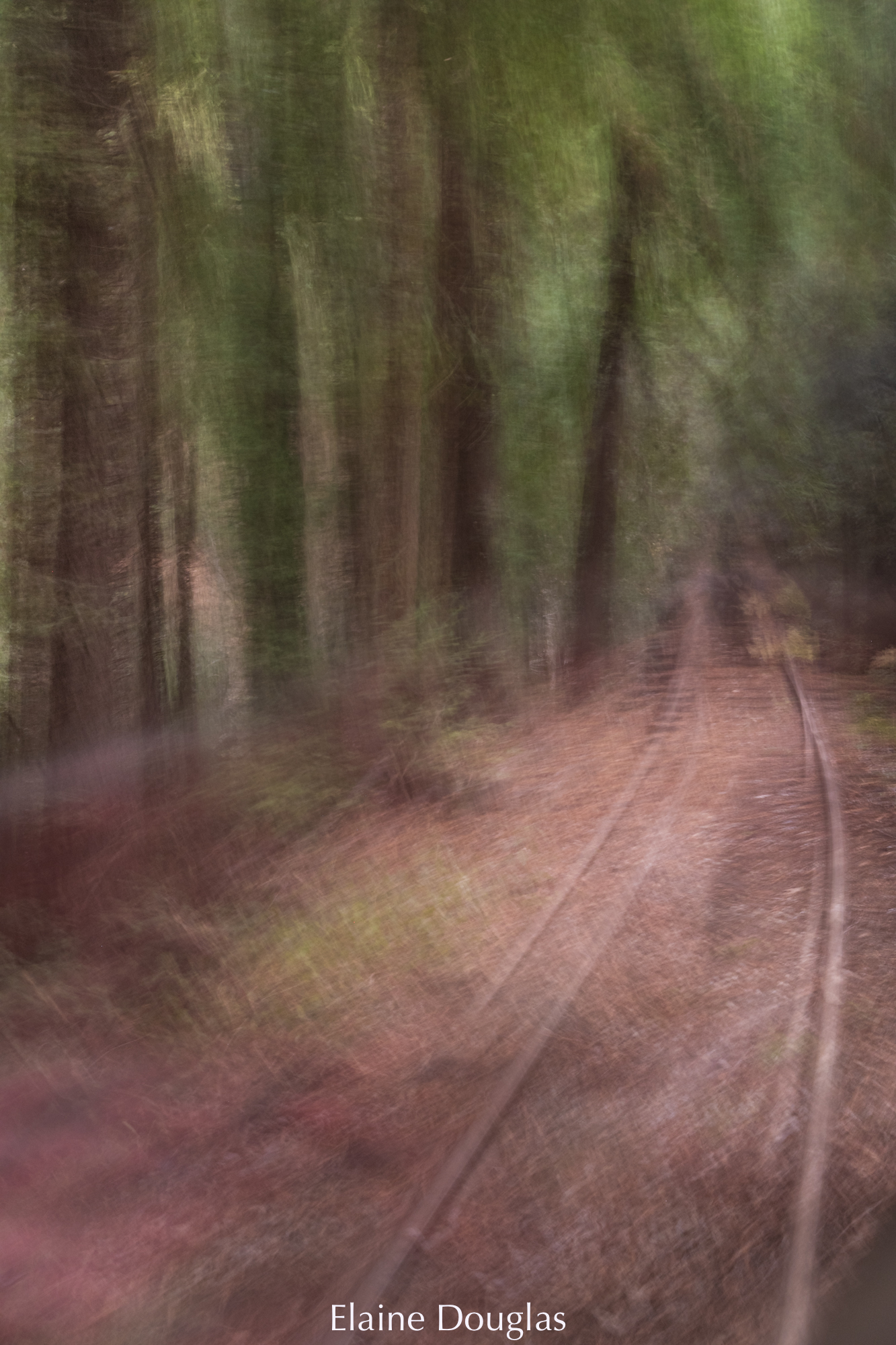 This wonderful image by Elaine is suggestive rather than descriptive and that is exactly what I hoped participants
would do in the course of this class. The straight lines of a railroad track disappear into the distance and the
rest is up to the imagination of the viewer. A two second exposure blurs all specific details in this scene.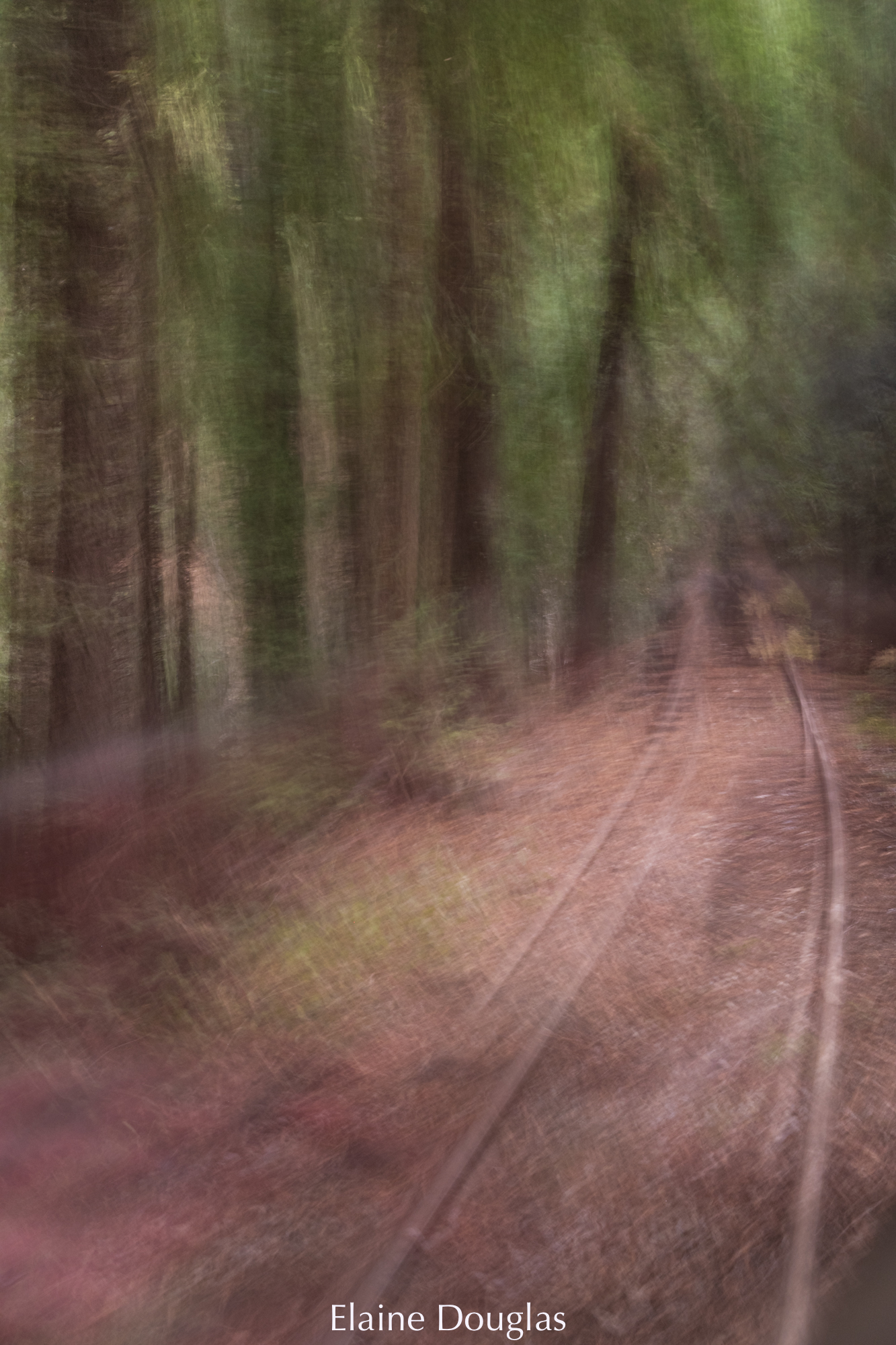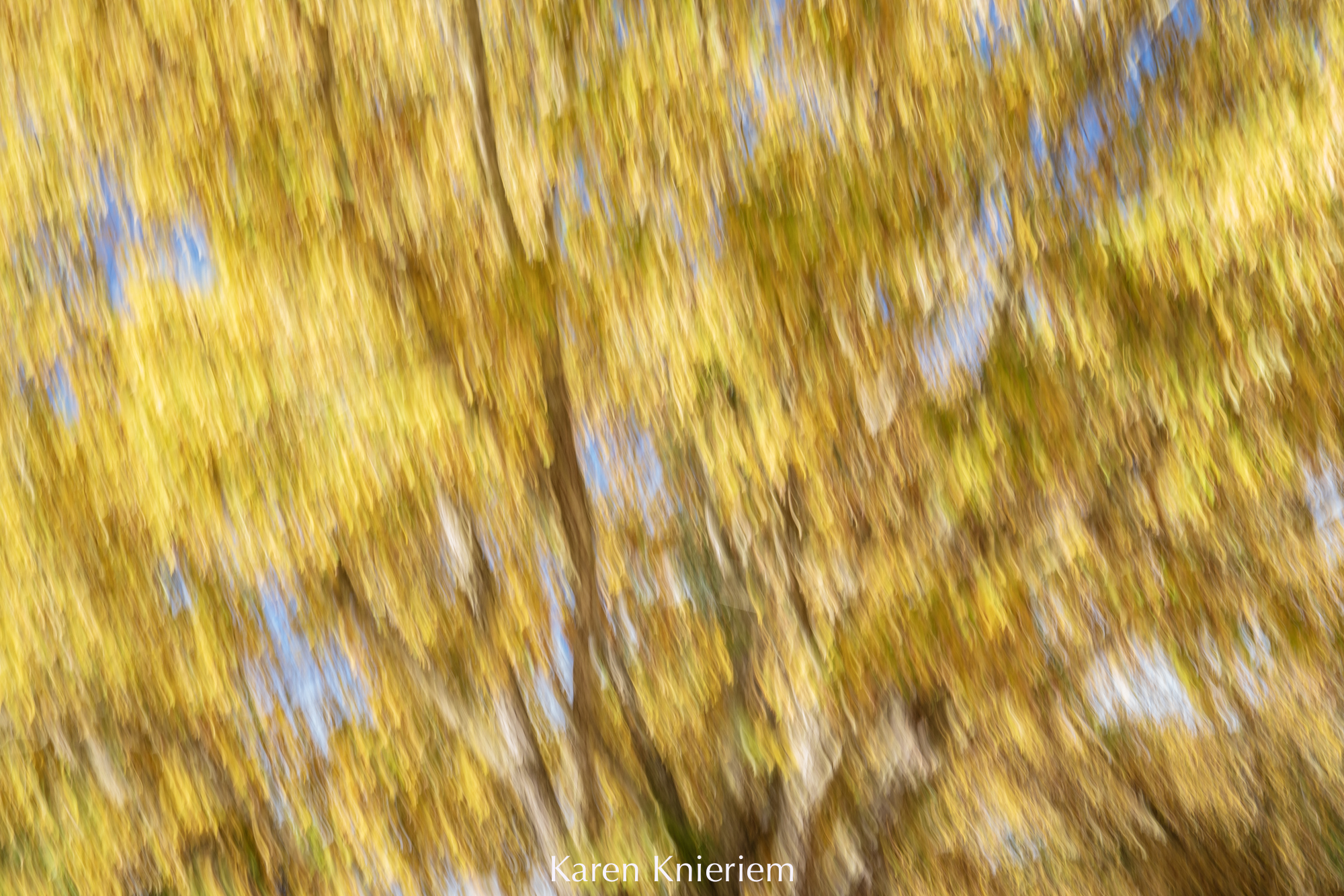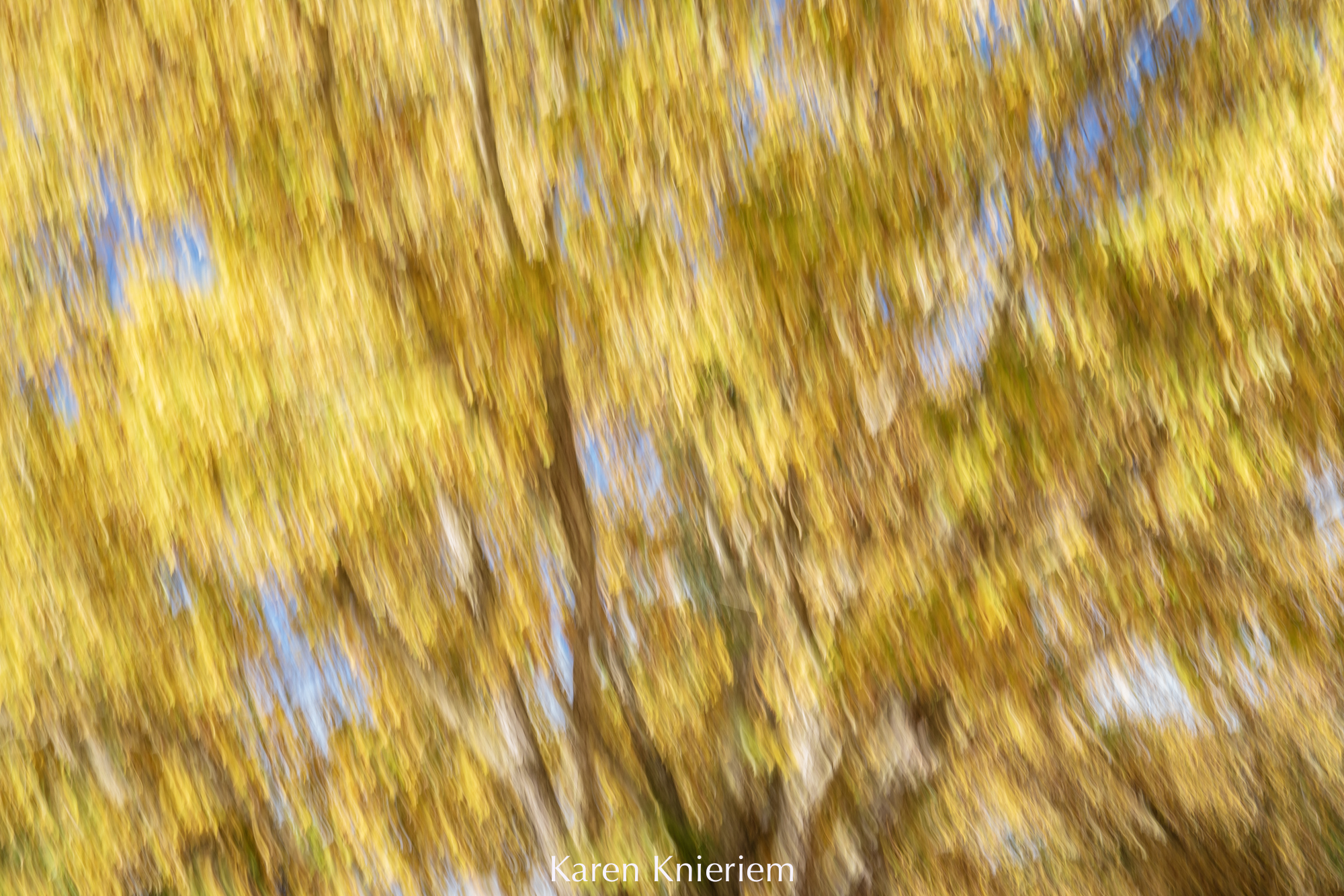 A tree with fall foliage was turned into an impression of pure color by Karen. A hint of blue sky behind
the tree was the perfect complimentary match.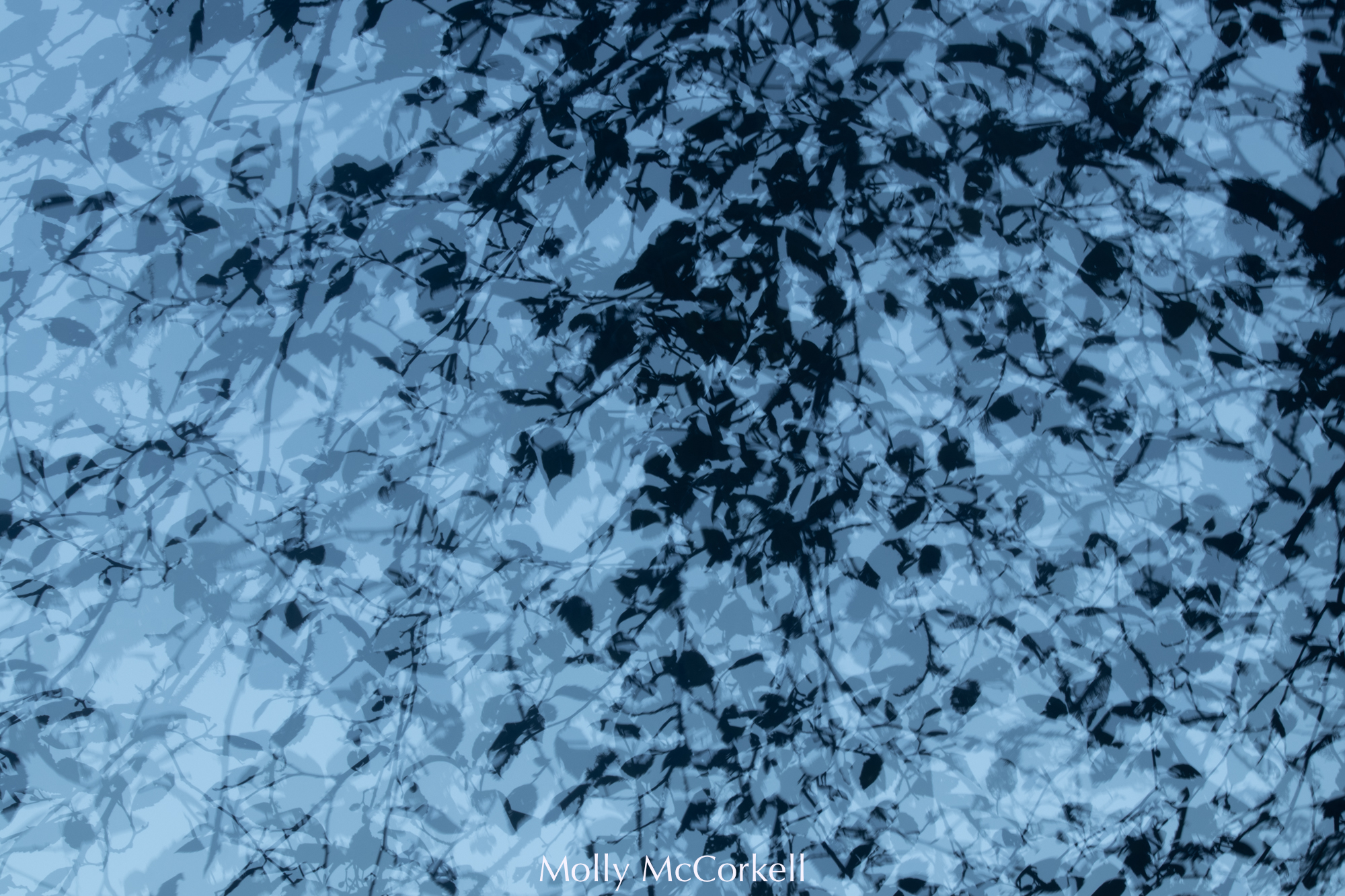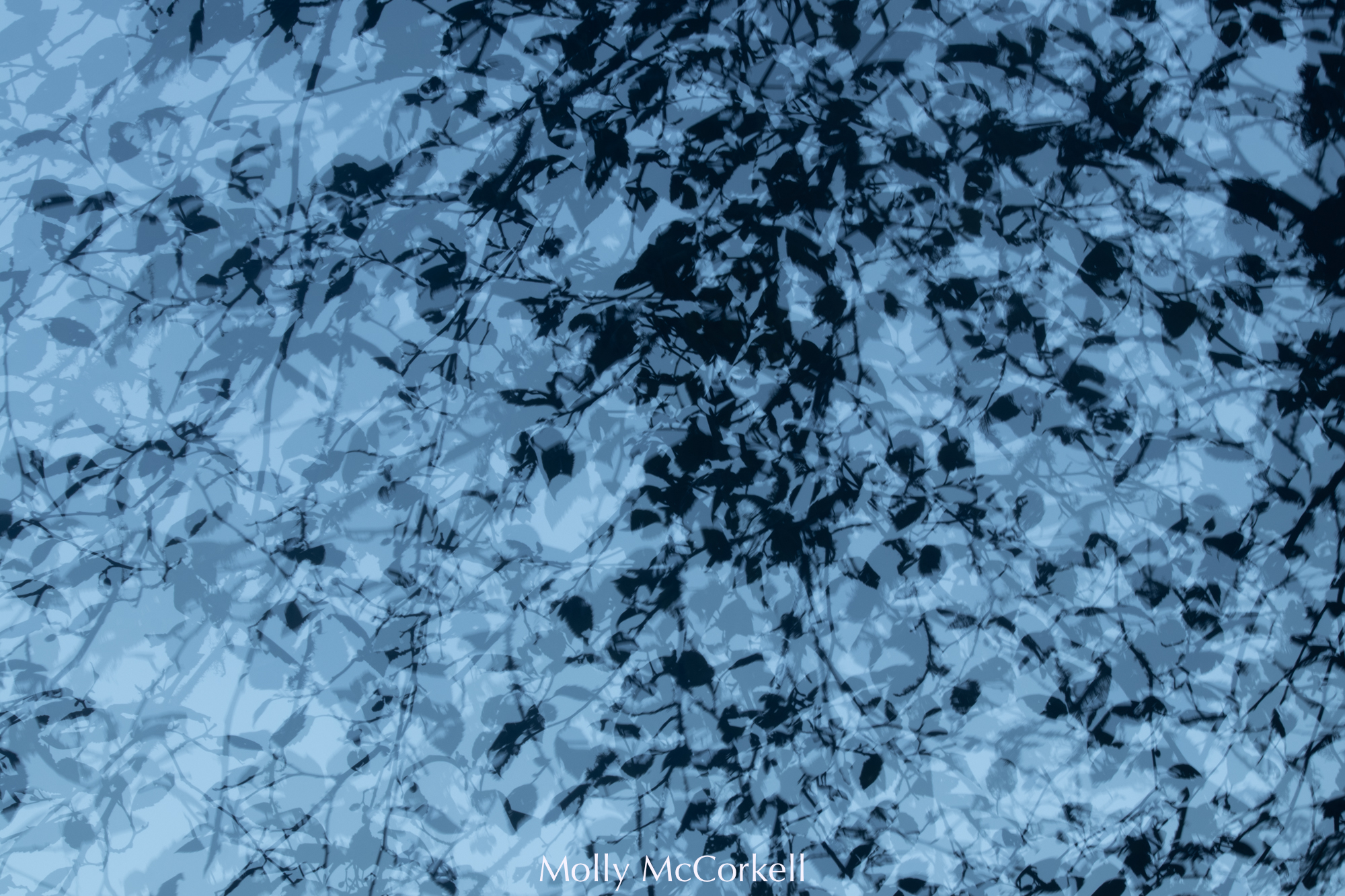 At twilight, Molly layered several frames of the same subject for a
composite image that suggests more than it describes.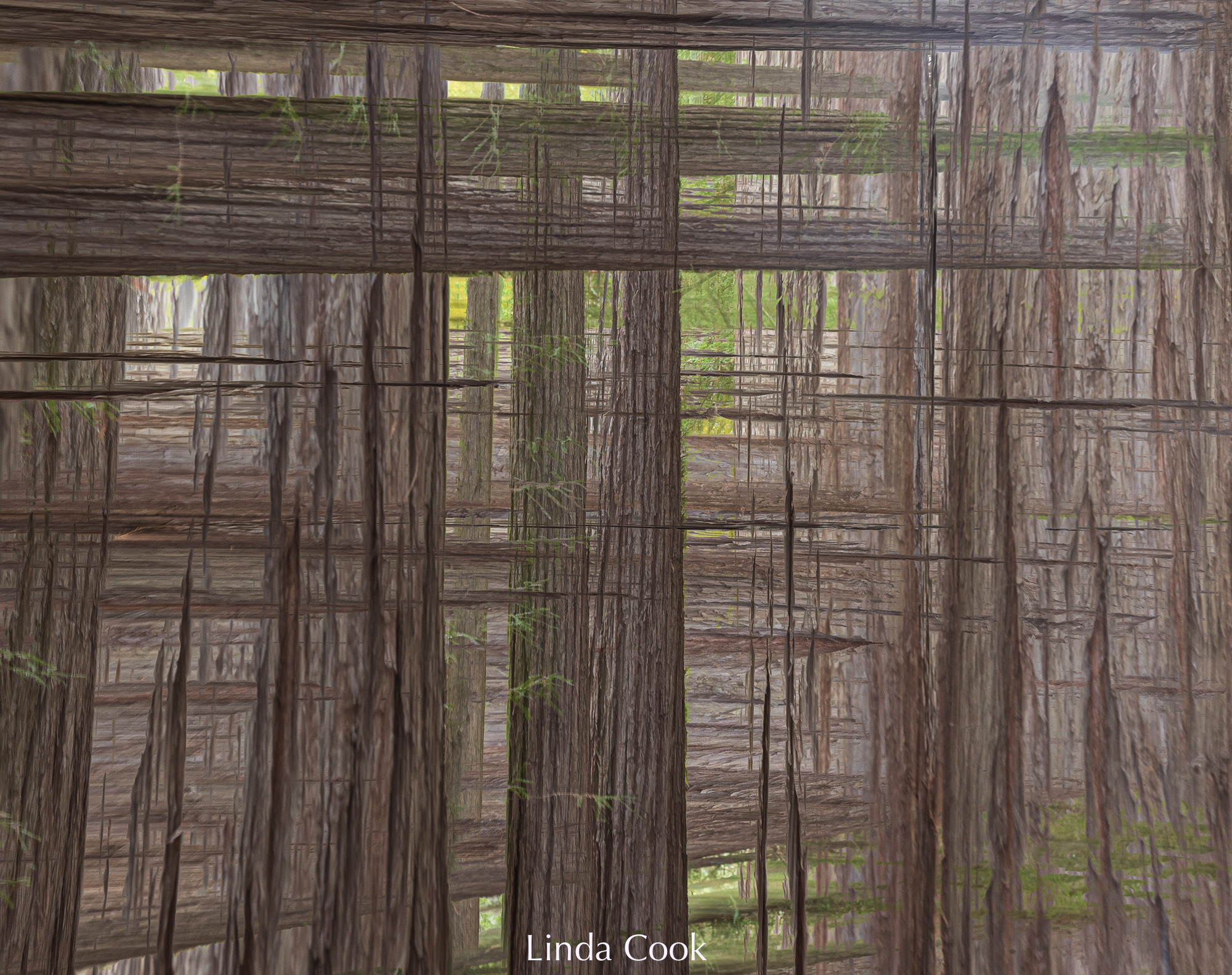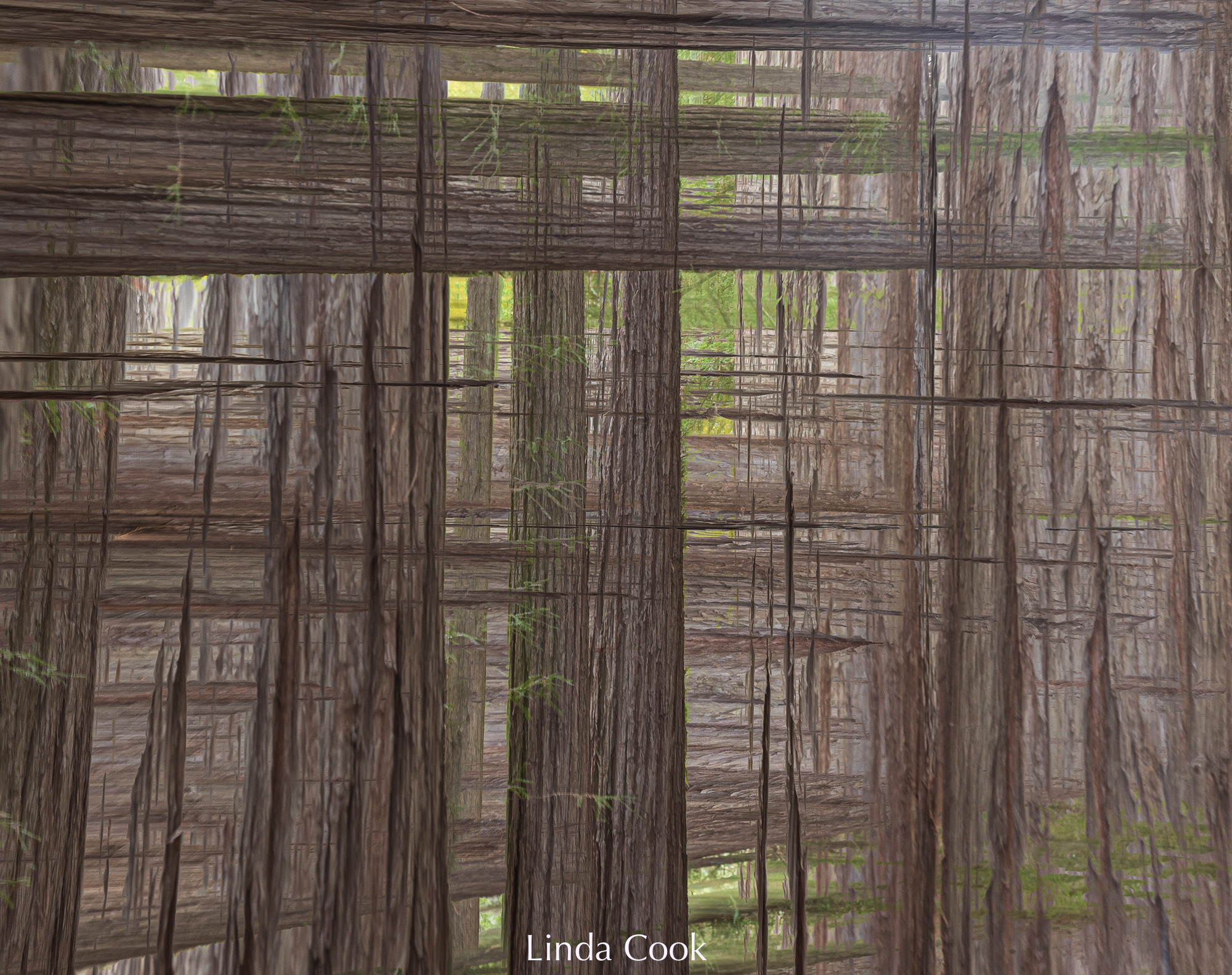 Linda created a radical composition by layering two frames from the same redwood forest on top of each other.
By twisting her camera for the second exposure, she created a criss-cross pattern that is truly remarkable.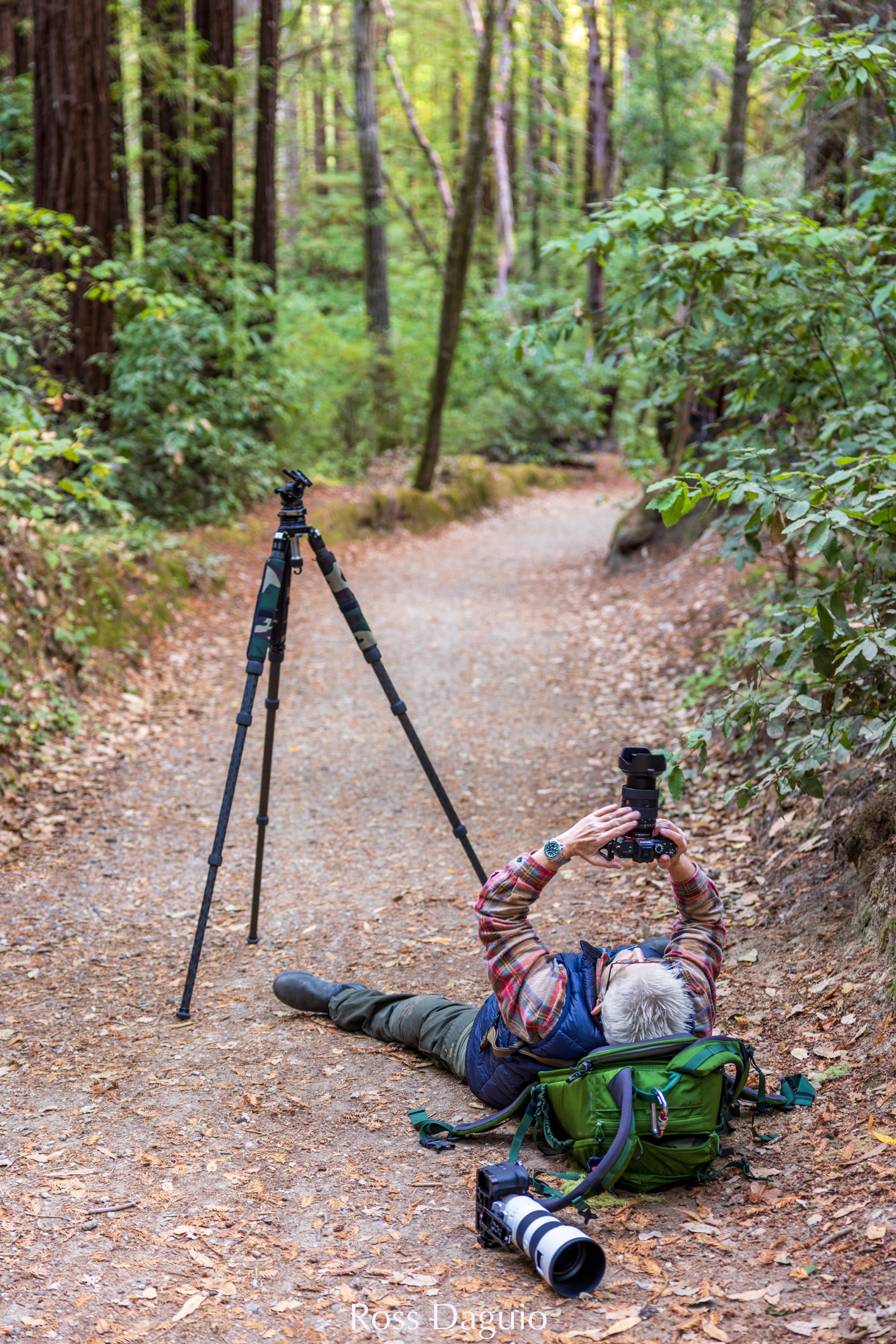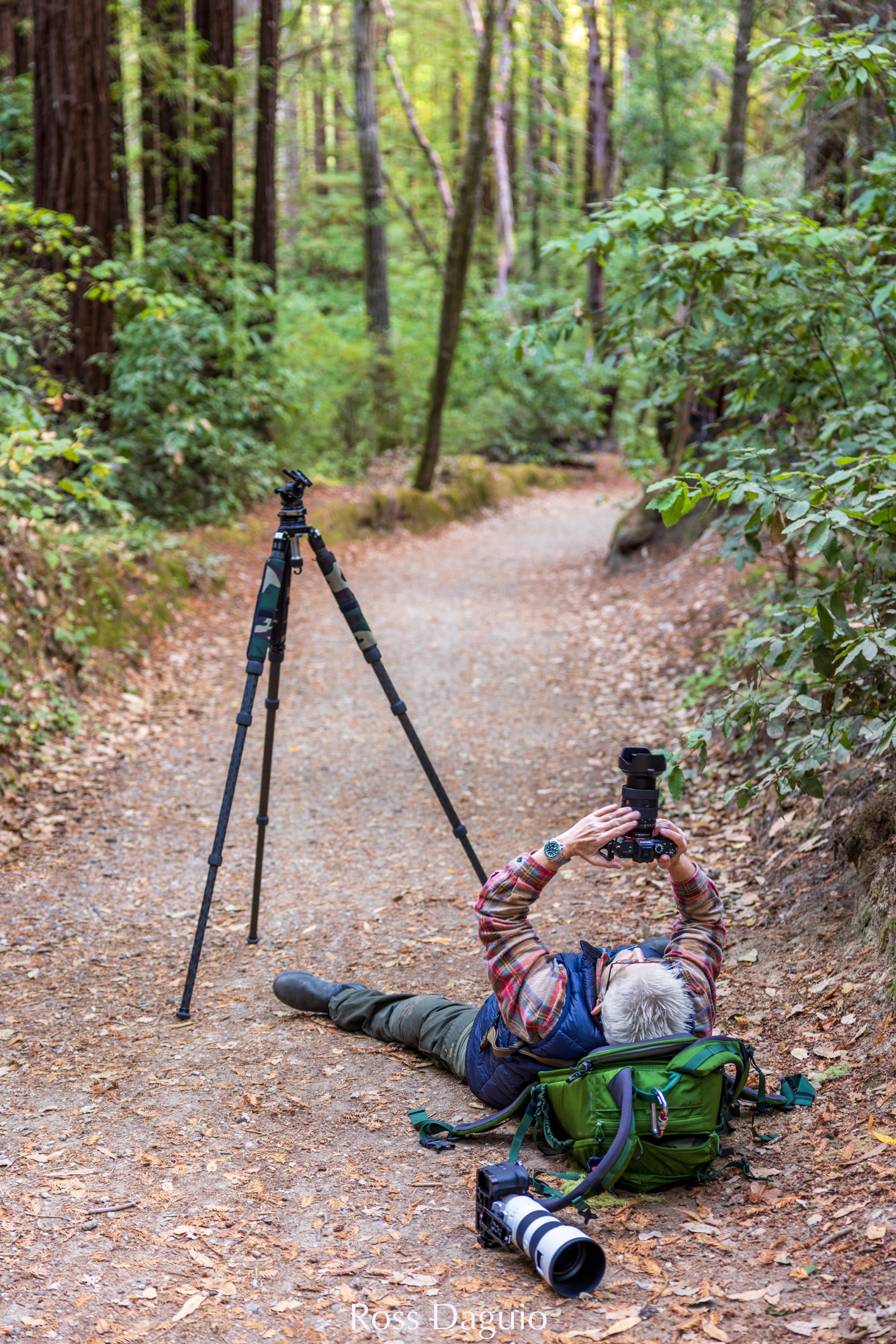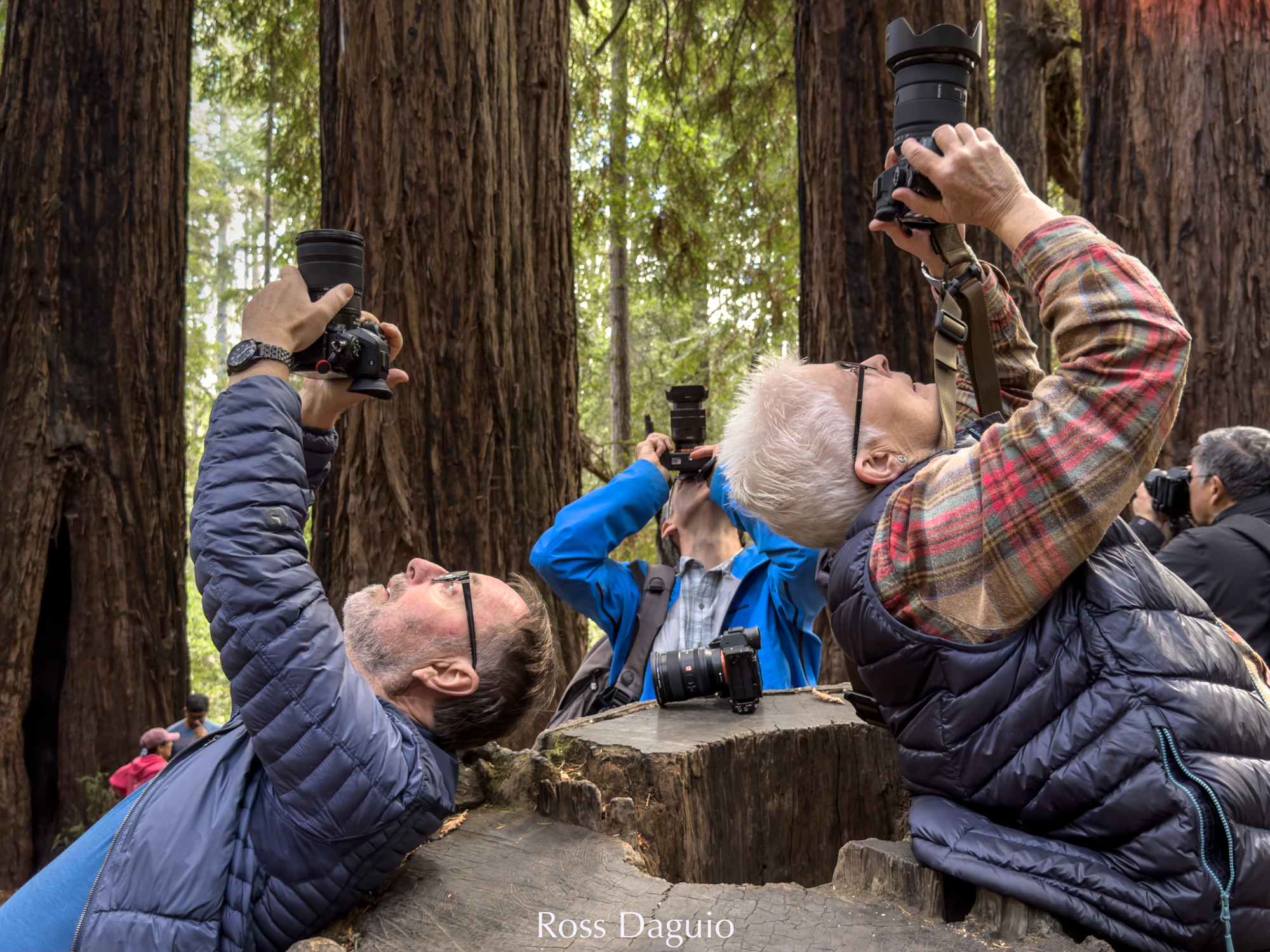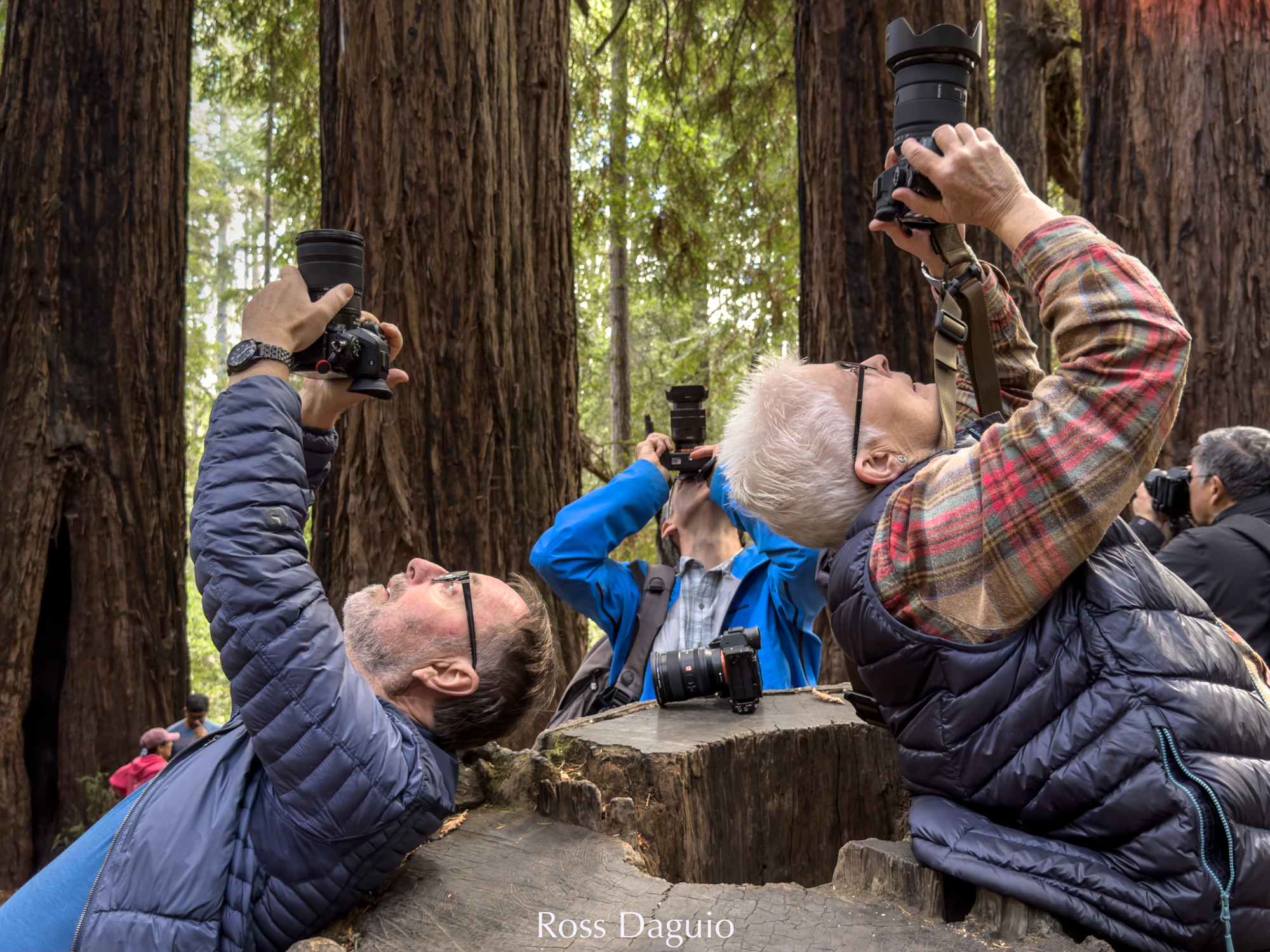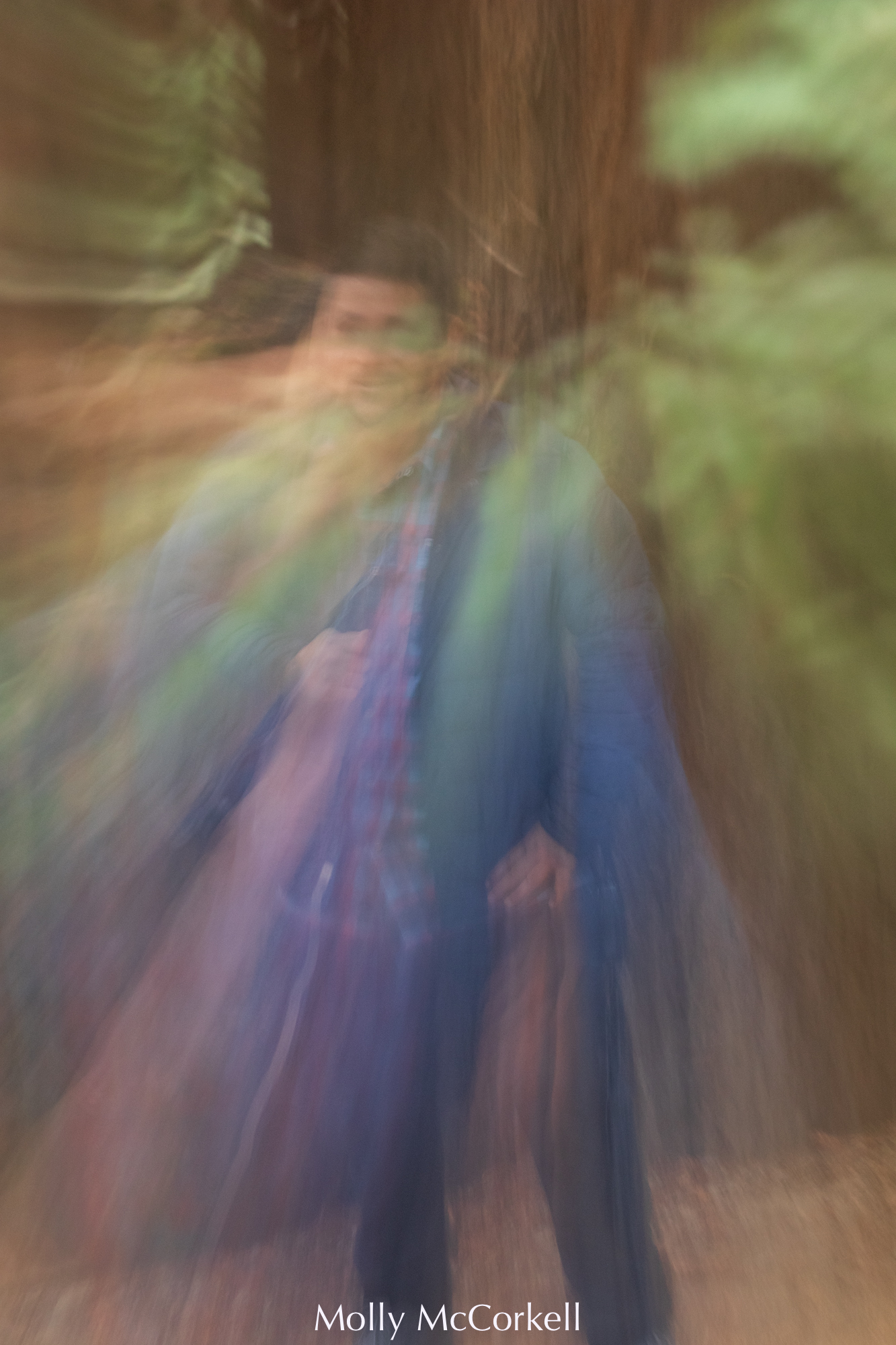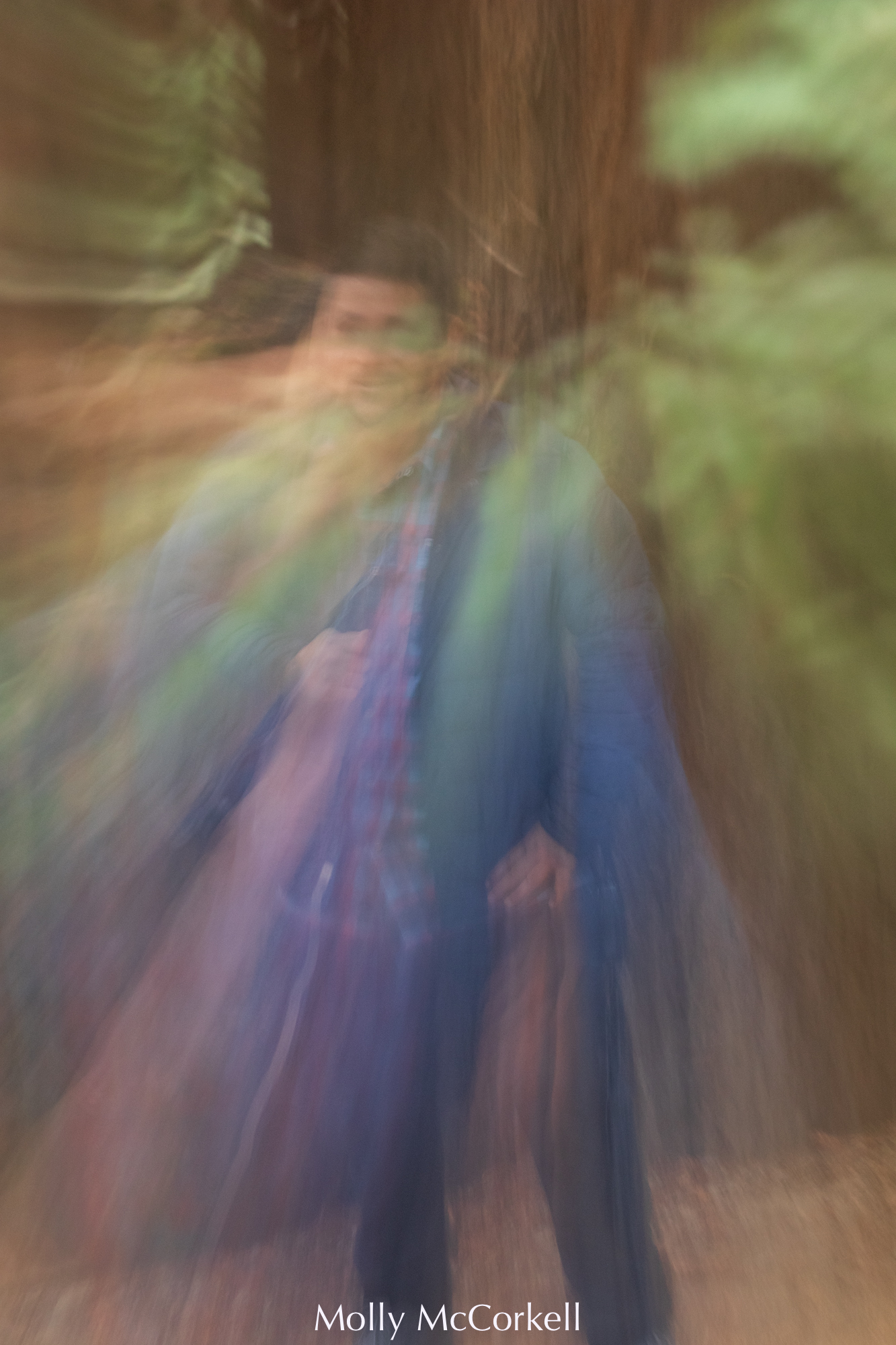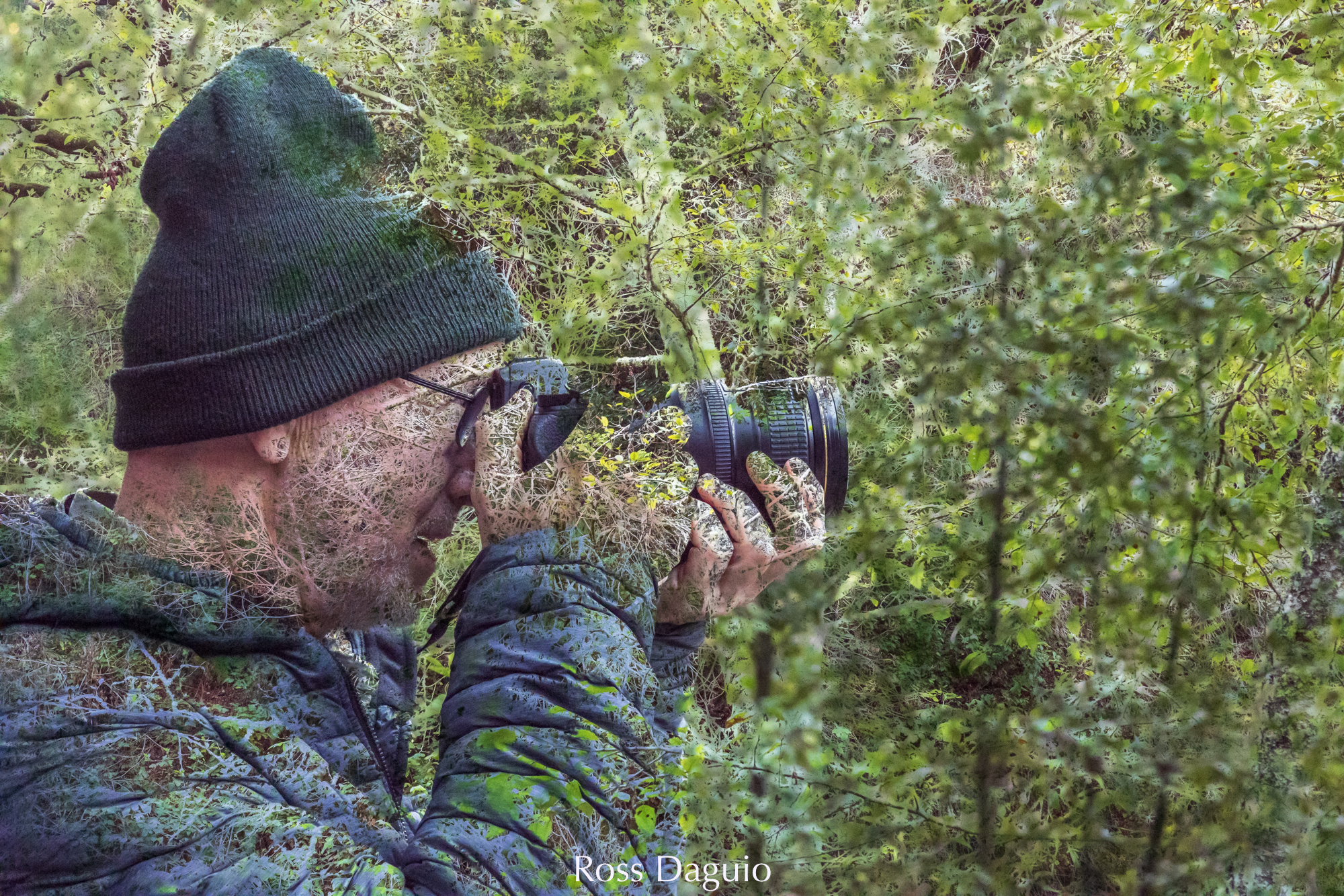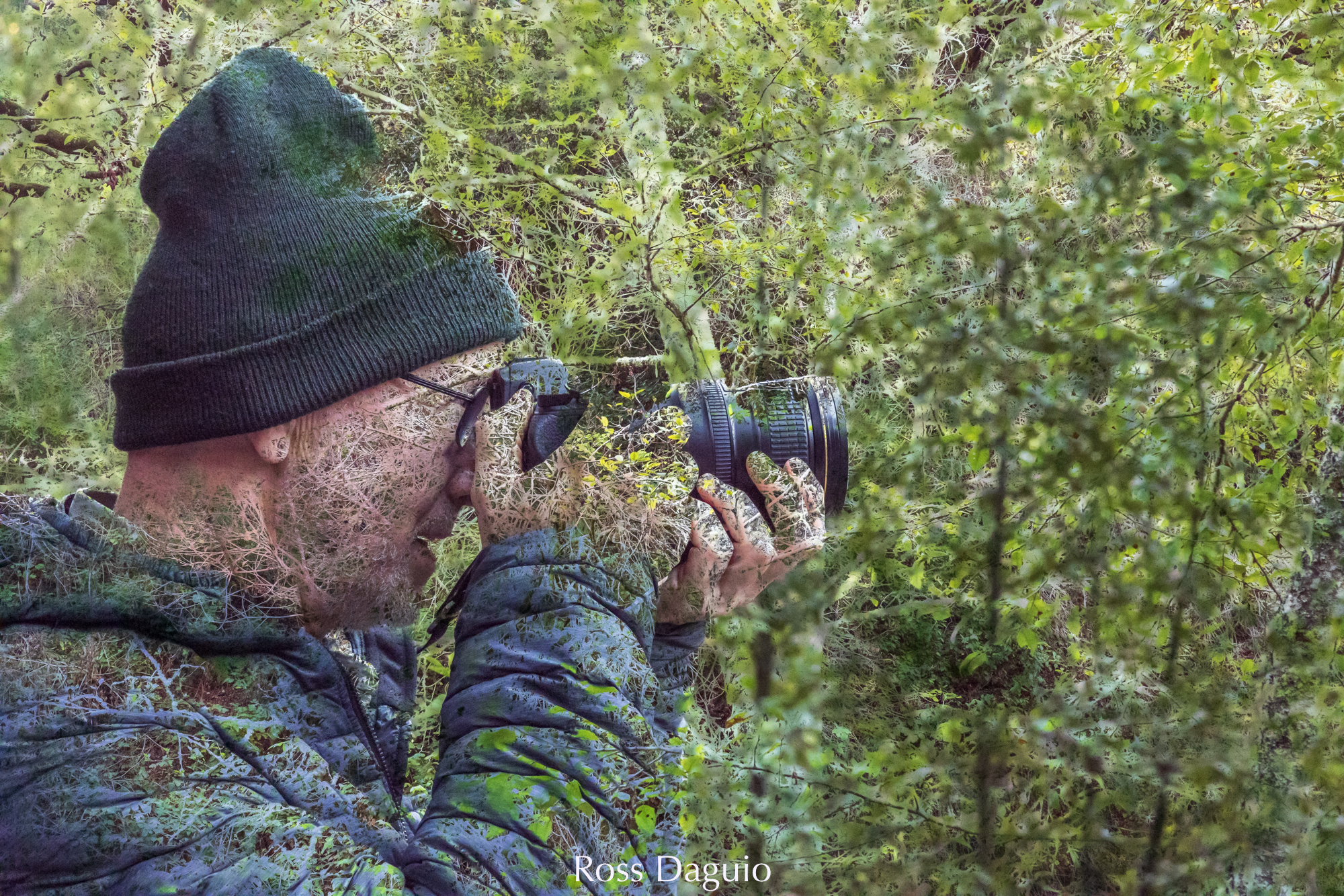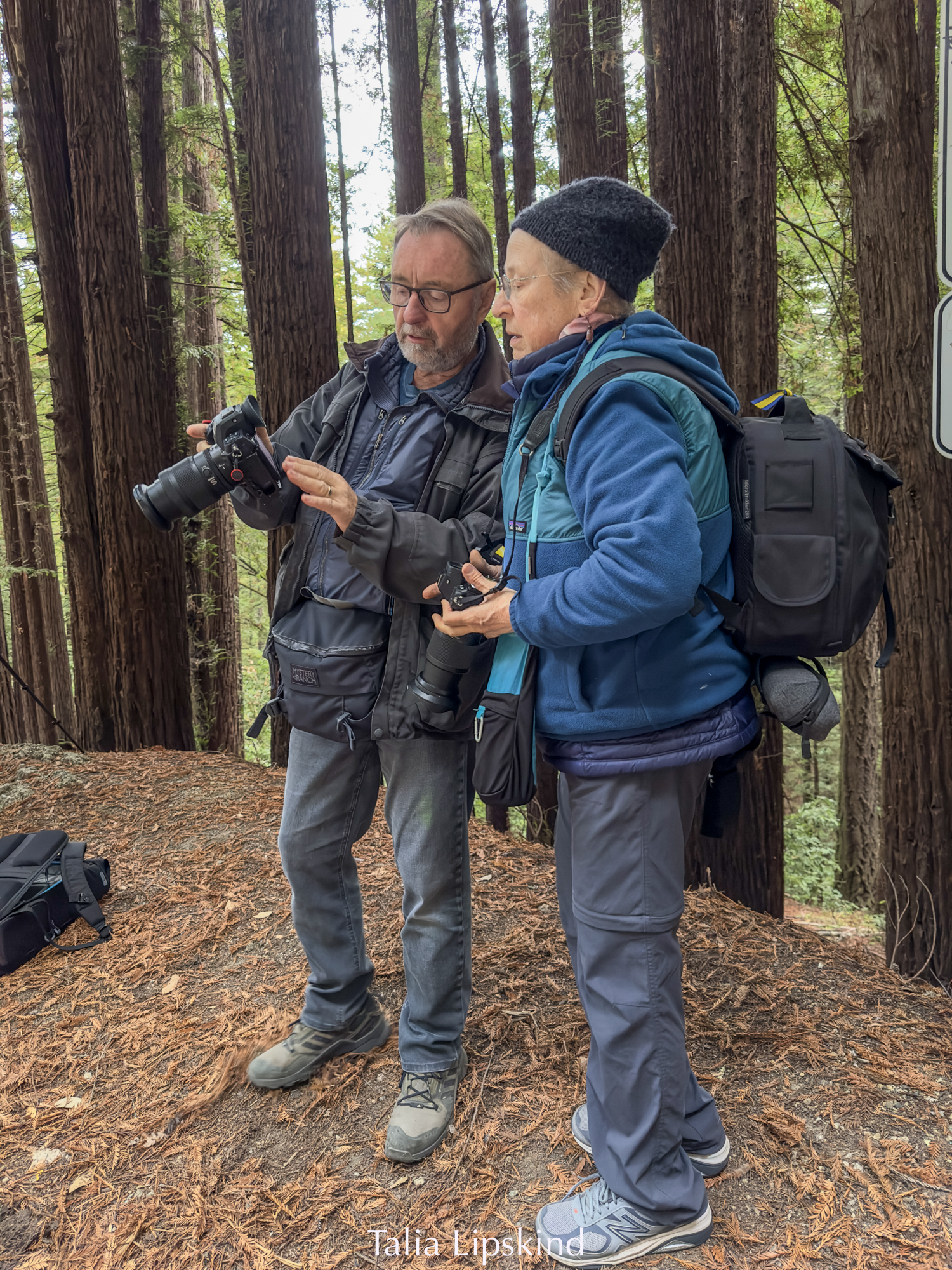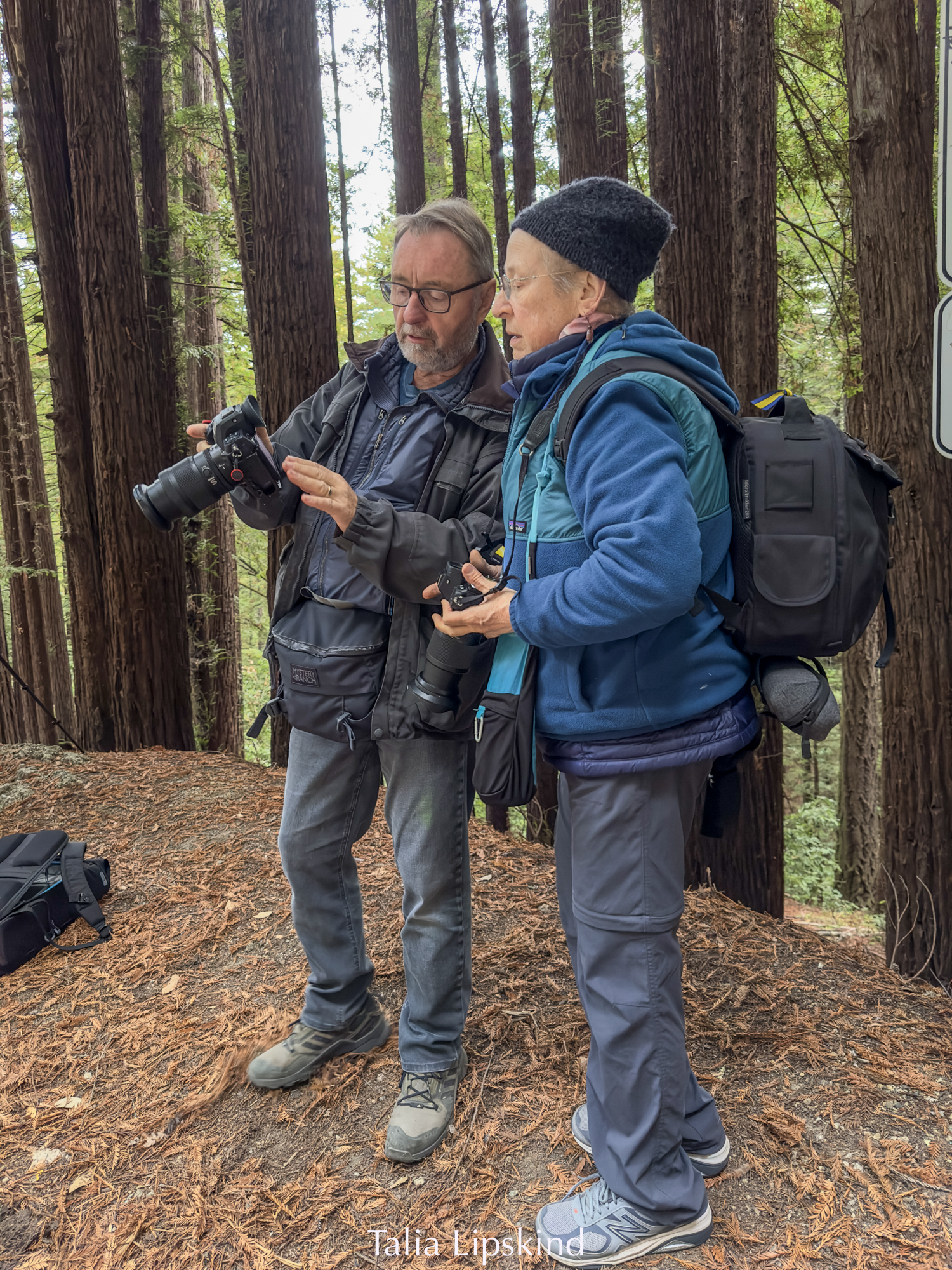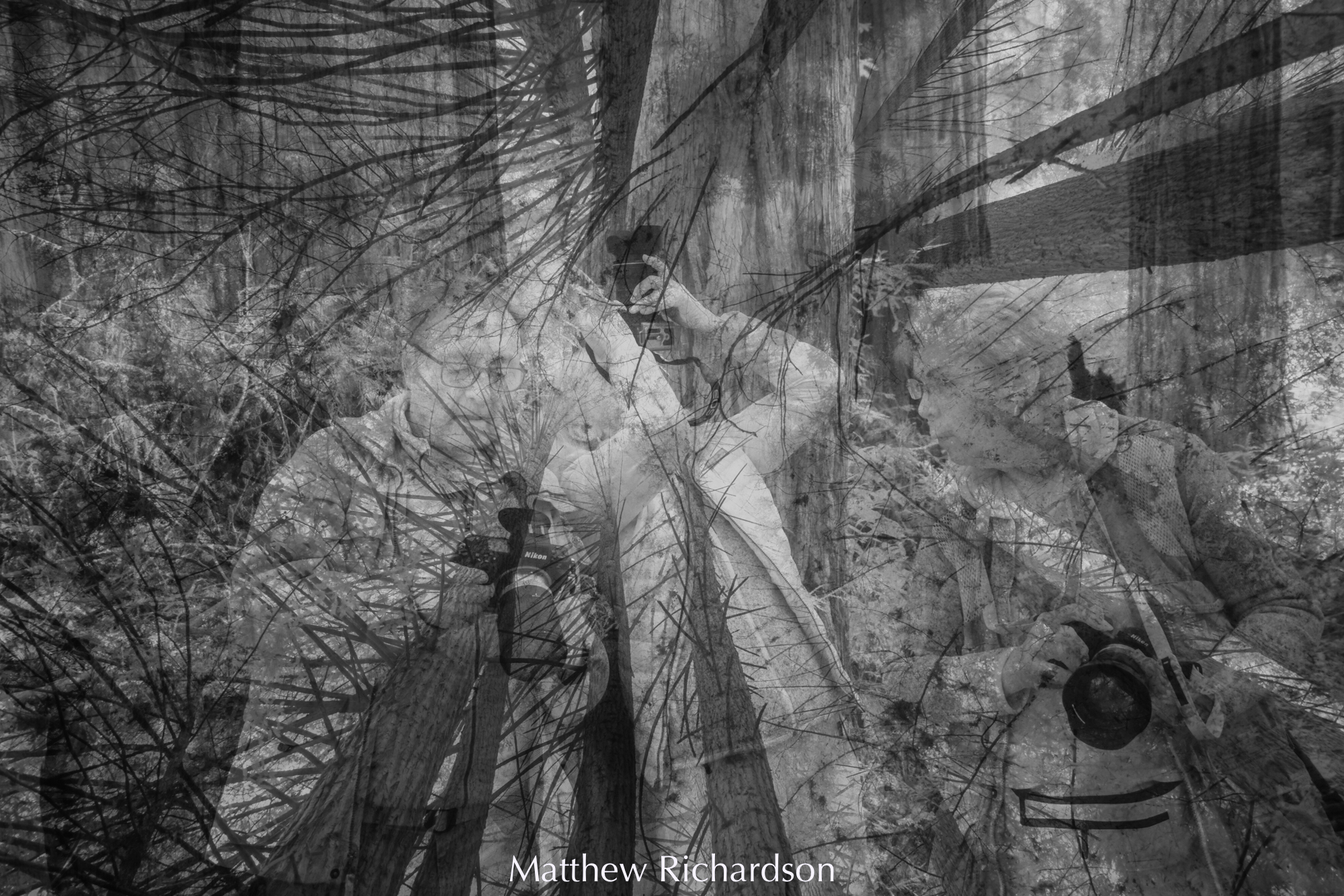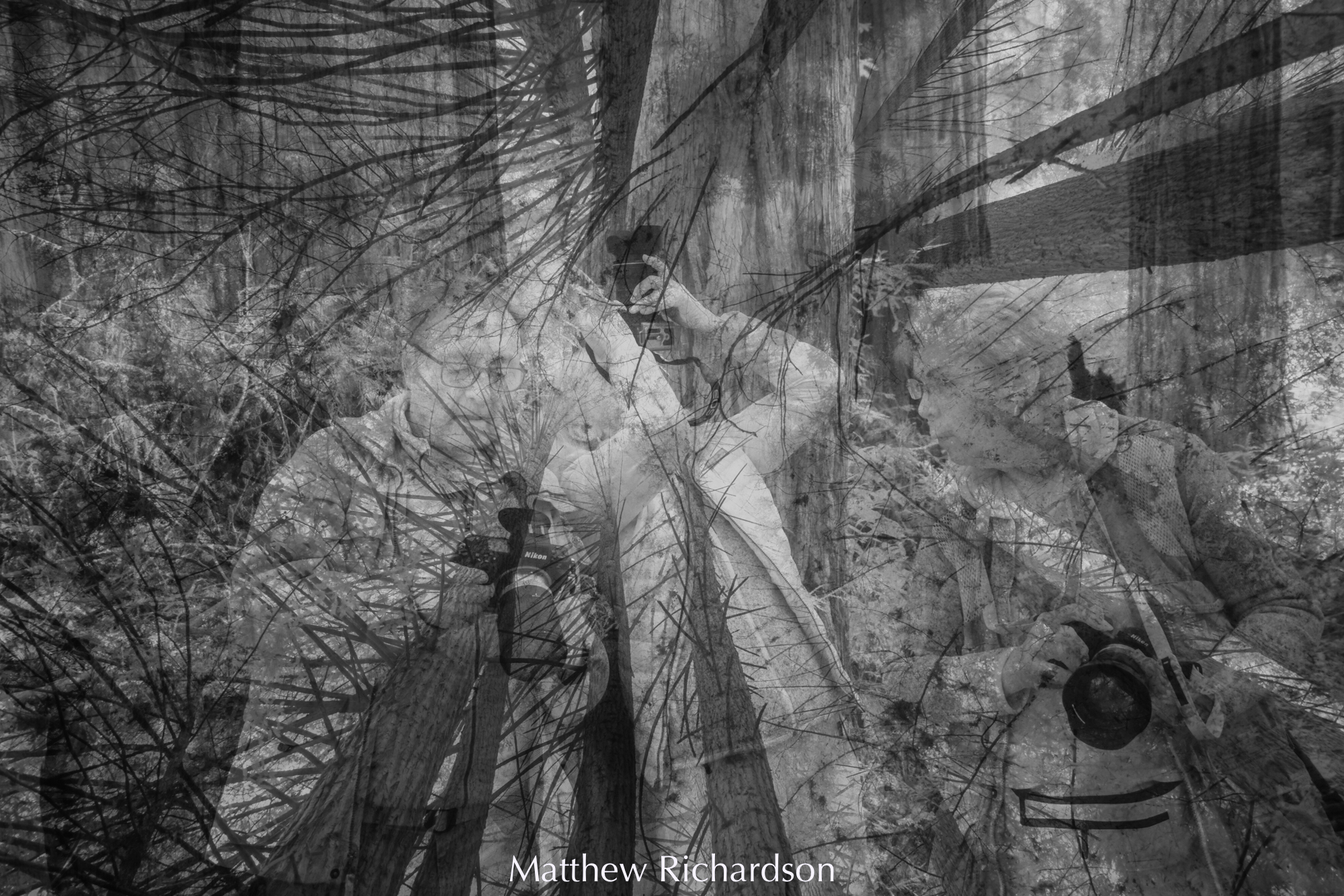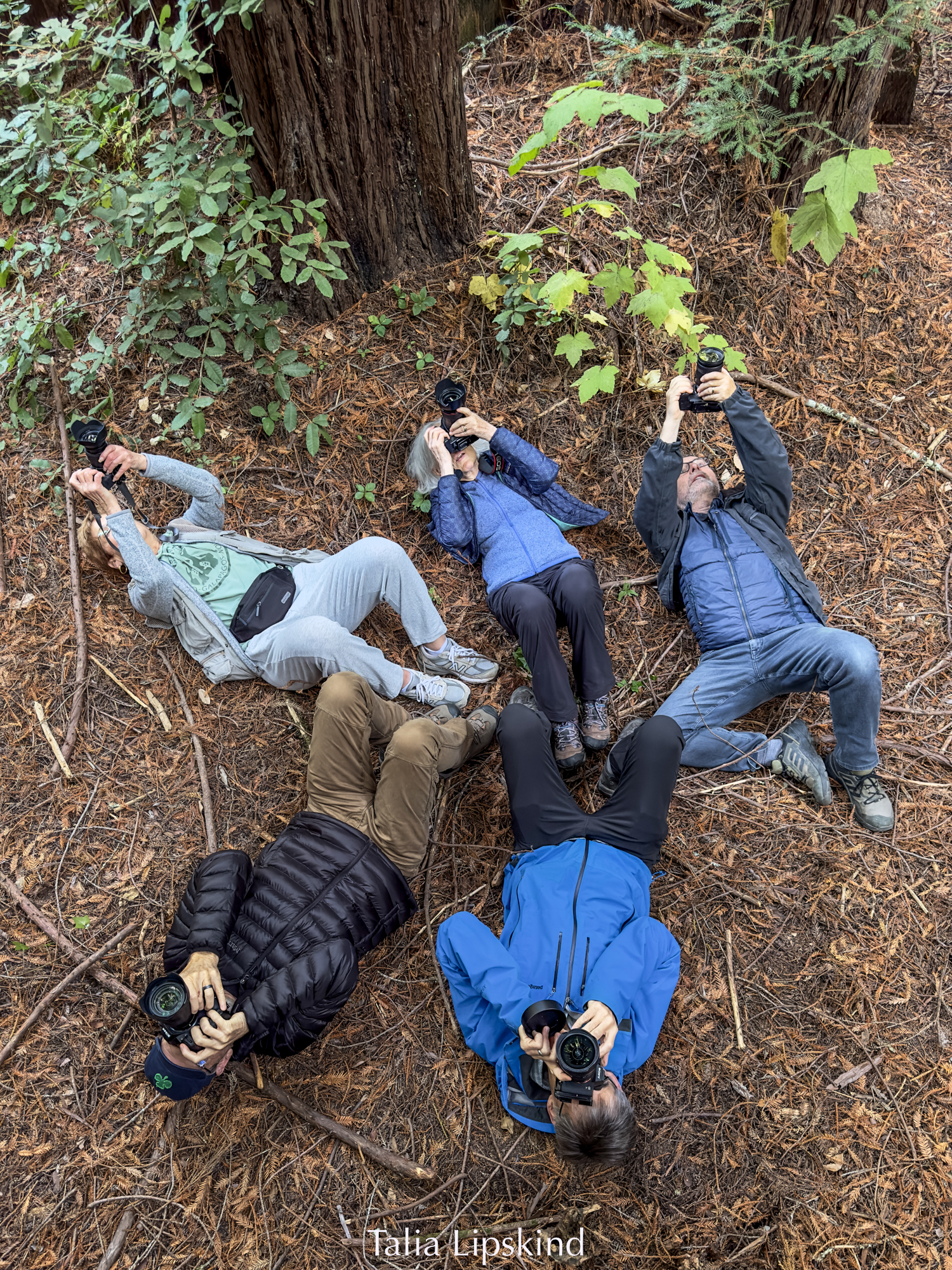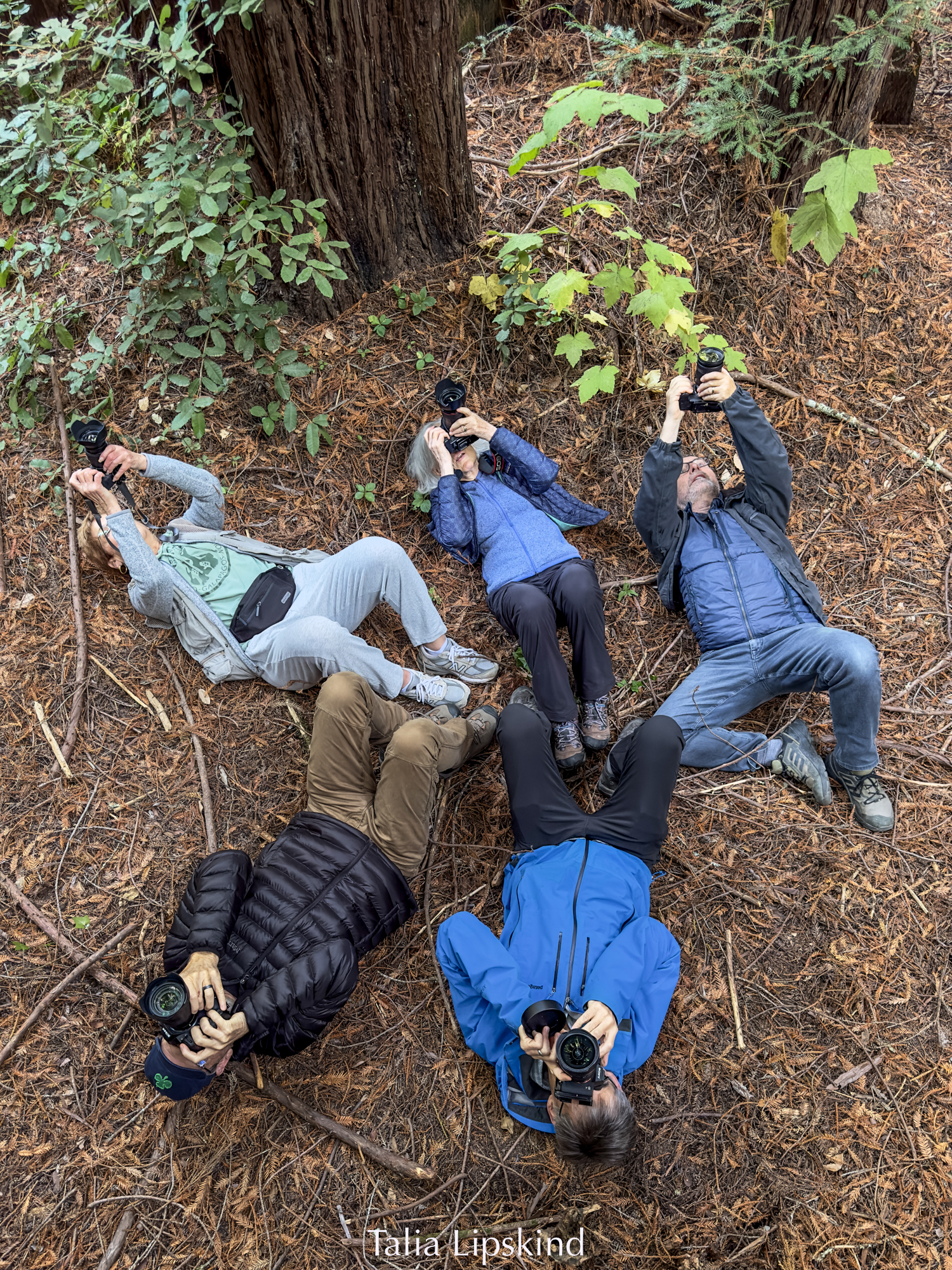 The results from our recent Creativity workshop exceeded all expectations. It confirmed that we can bring together a group of photographers with varying backgrounds and inspire them to create images they never made before. I am proud to have played a role in fostering everyone's creativity.
Here is a selection that is the result of applying different techniques.
This workshop was such a successful experience for everyone, that we plan to do this again in 2024. Please let us know if you are interested in signing up as details will be announced soon.
Check out our Events page for more information on upcoming travel, workshops and online courses or sign up for our mailing list to receive event information by email.