Participant images from Utah Grand Staircase-Escalante National Monument, October 2023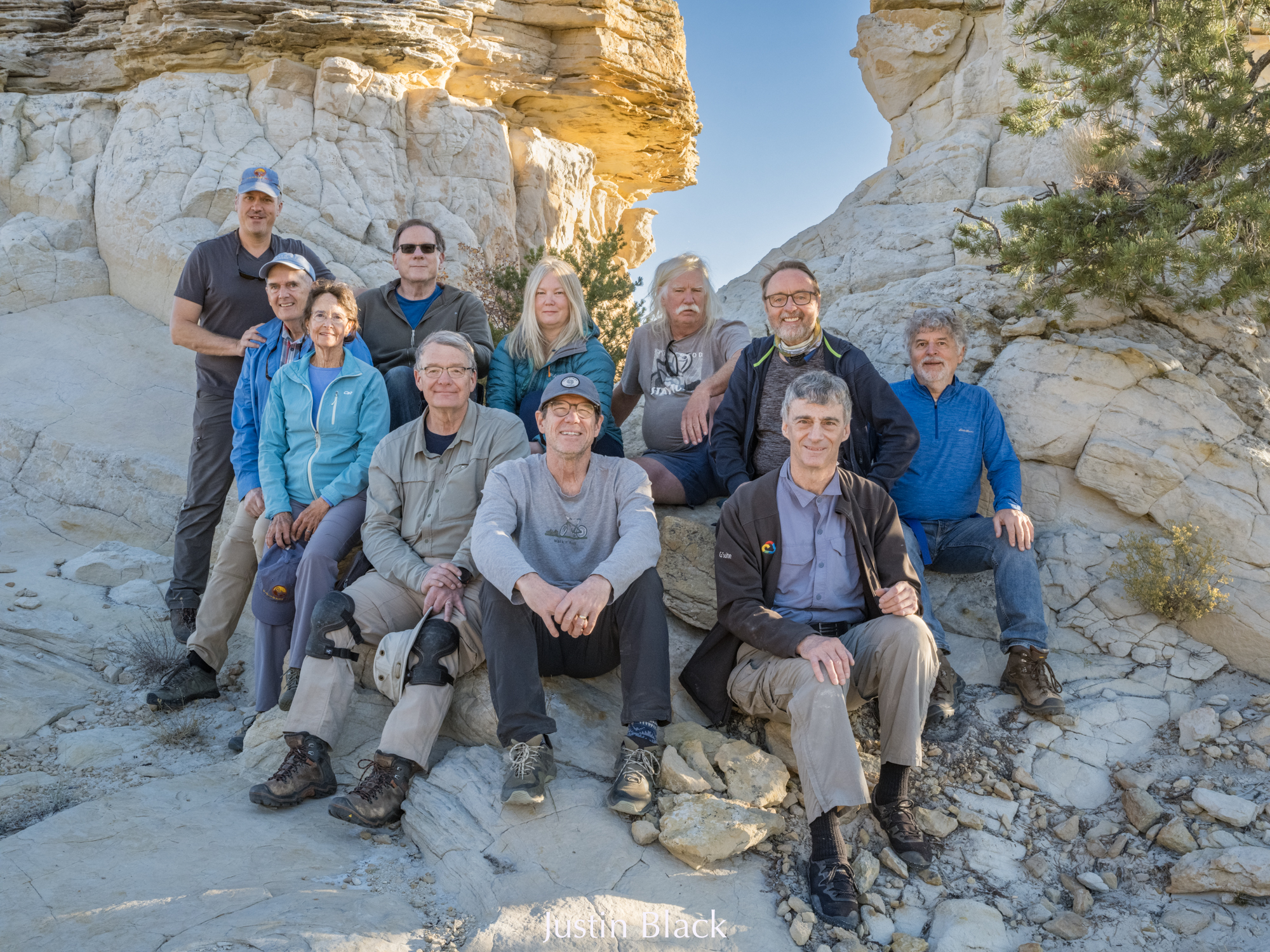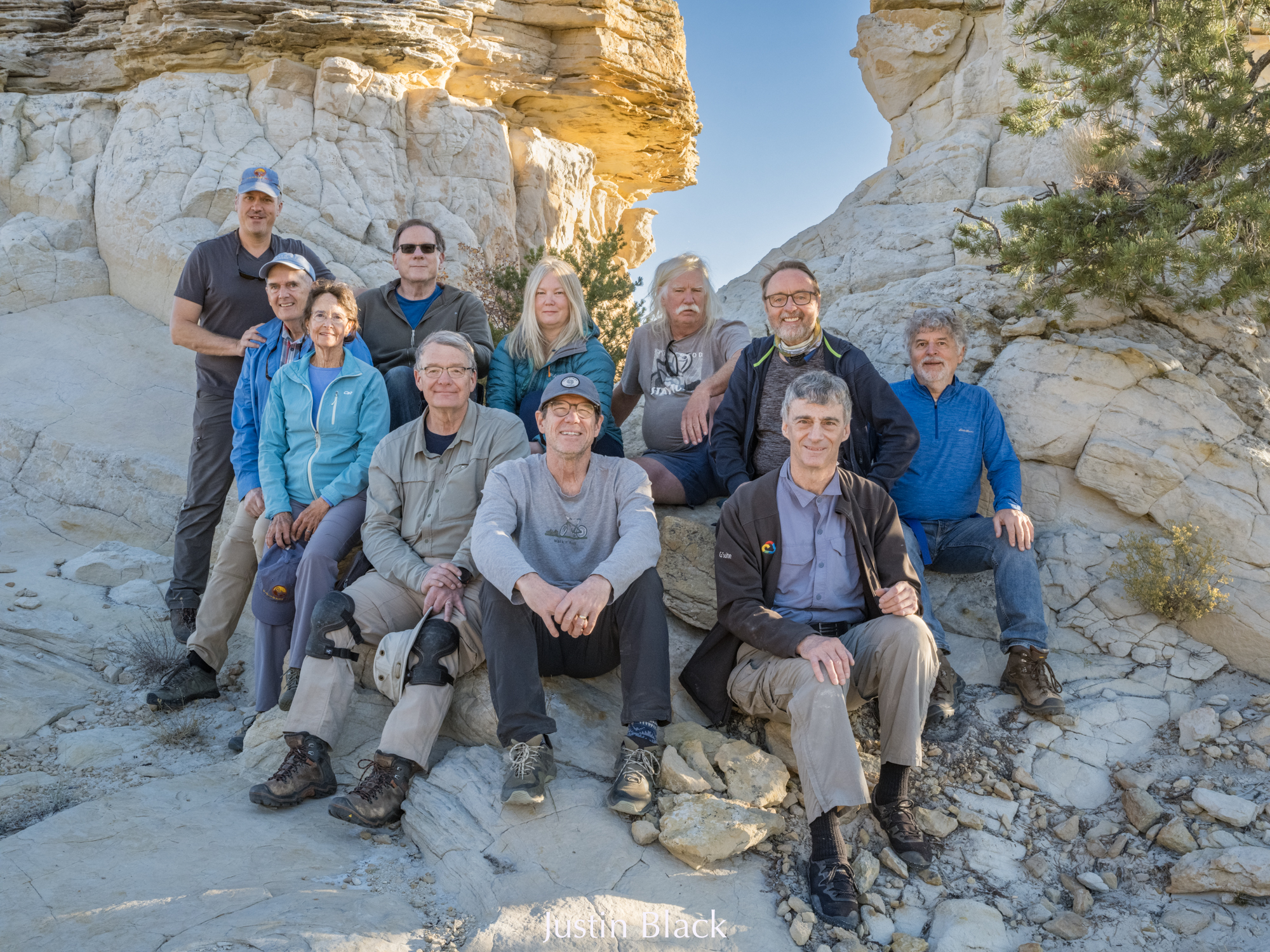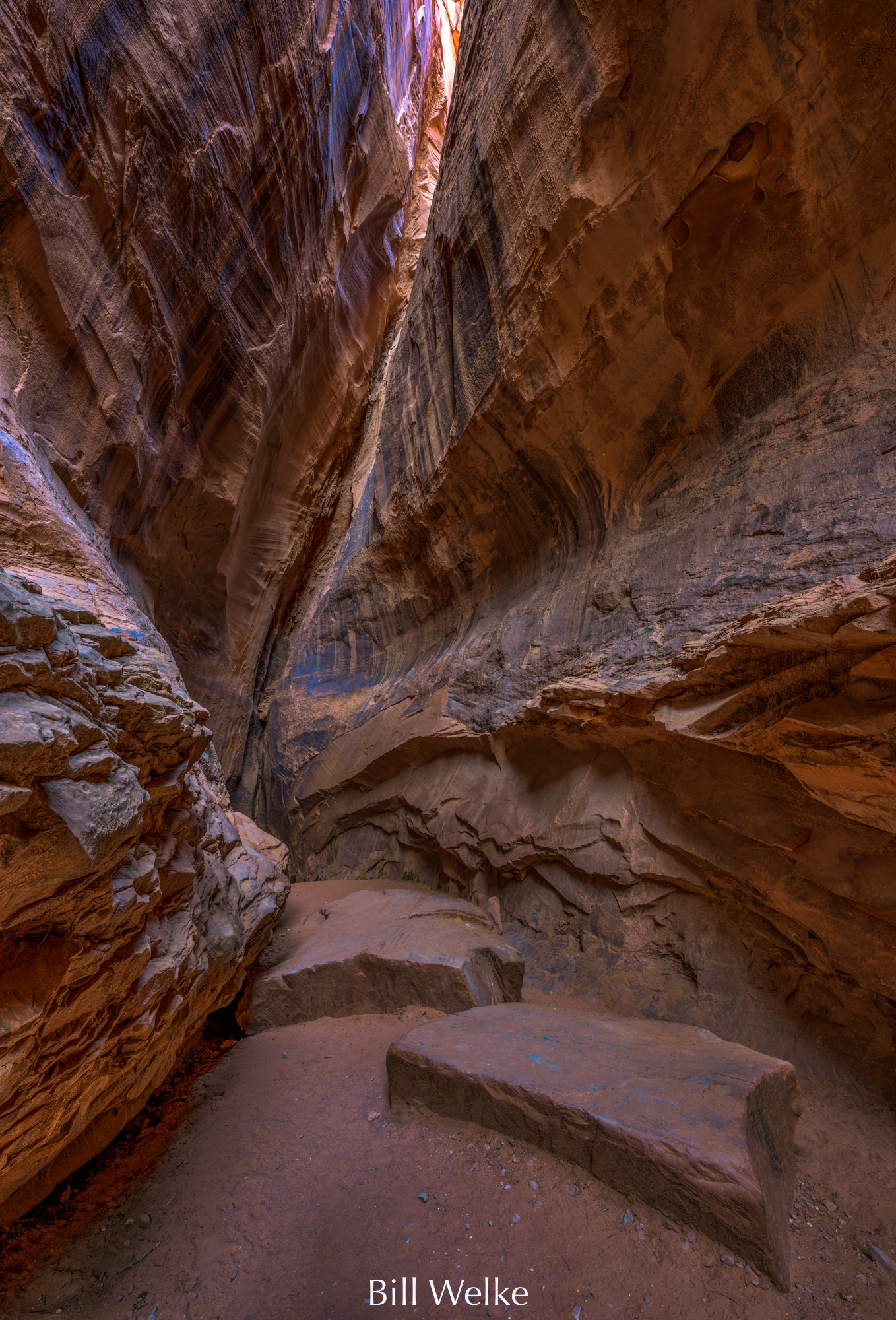 Bill Welke created this amazing composition inside a slot canyon. Notice how the diagonal lines all converge.
I love what Bill did here capturing the flow of water with the speckling of fall foliage attached
to a rock wall and the green of algae in between.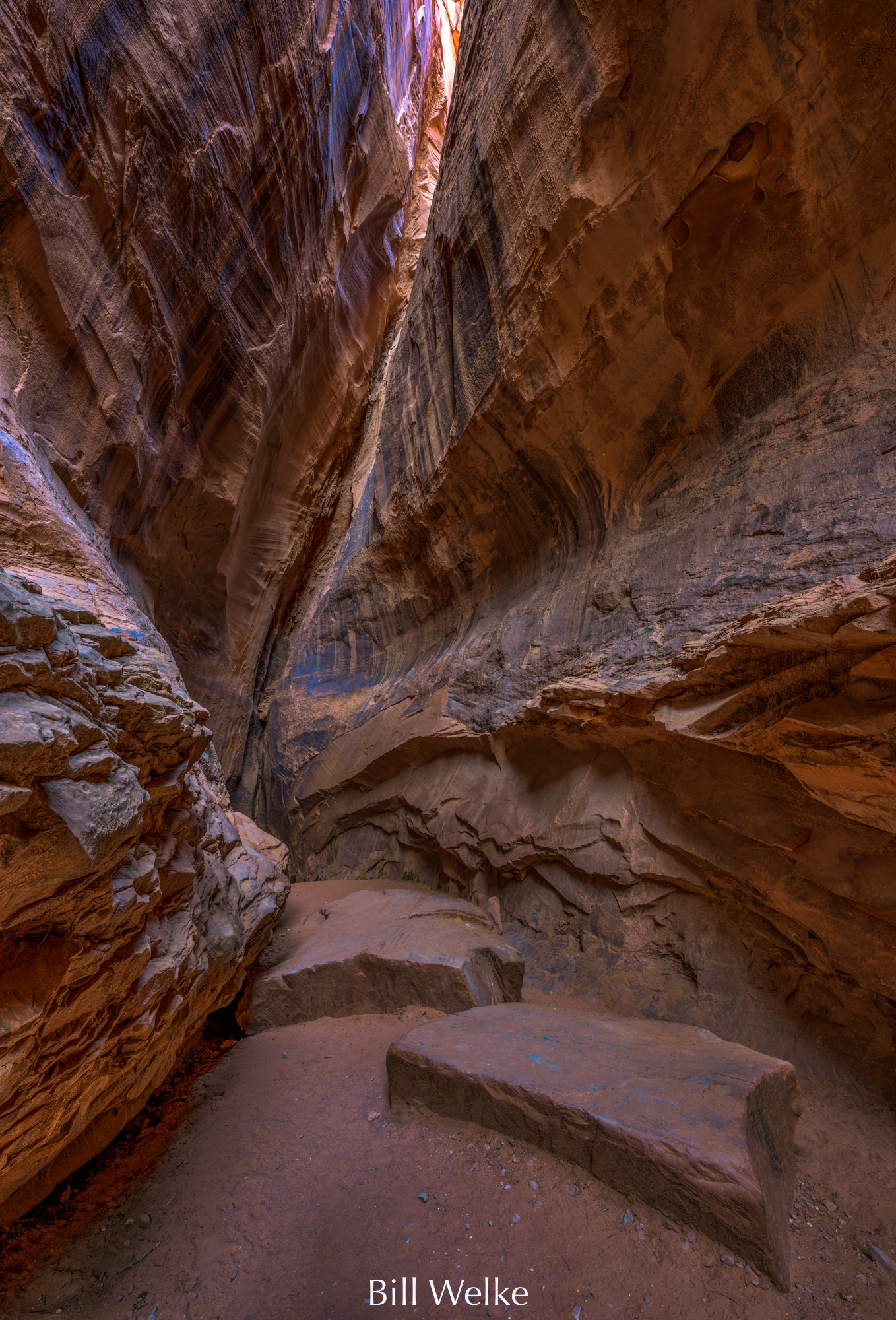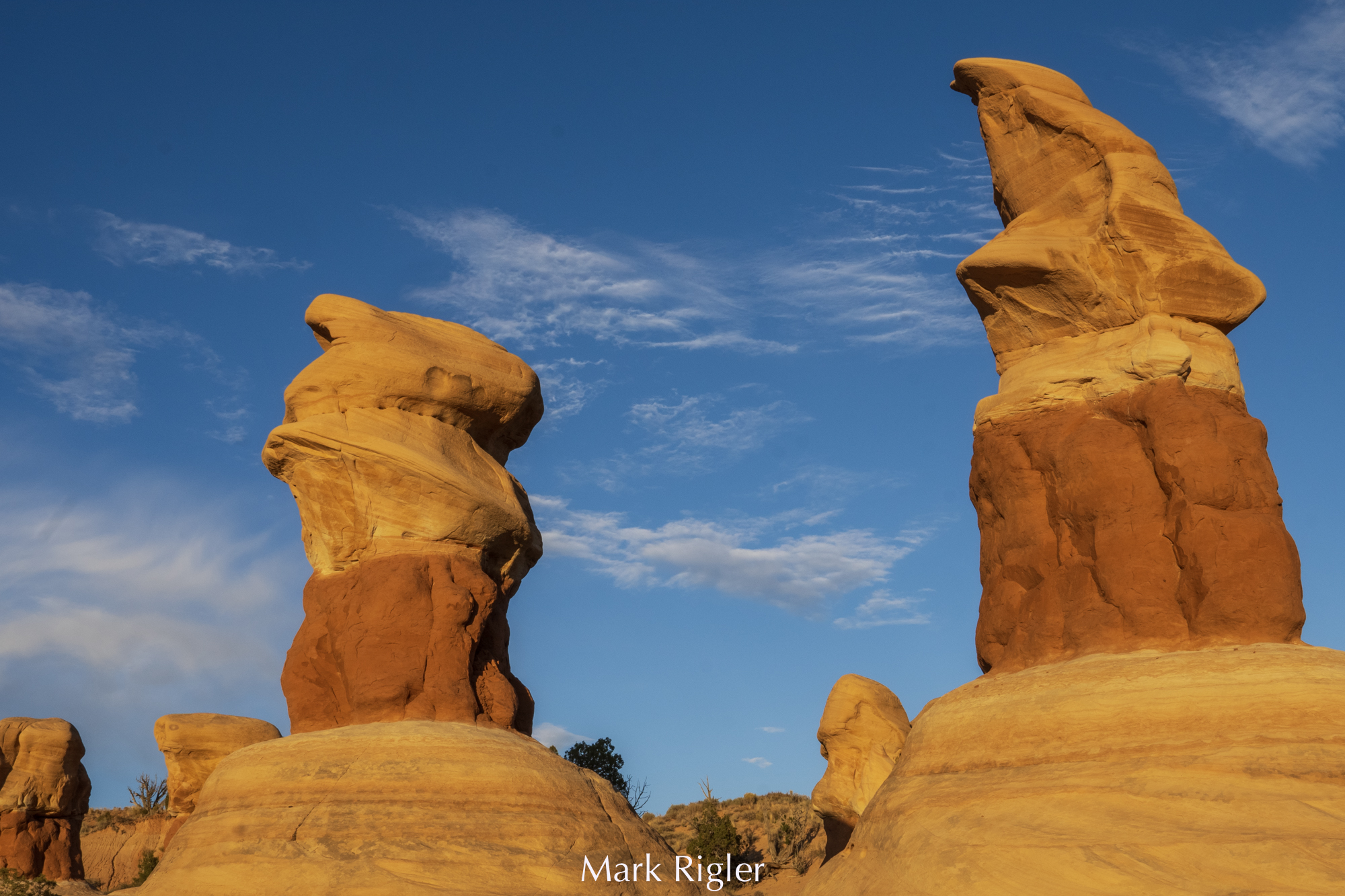 Grand Staircase-Escalante National Monument is a wonderland and we spent time with some of the hoodoos.
Mark Rigler captured these hoodoos set against a late afternoon sky. To me, they almost look like sculptures
set on pedestals. Changing your vantage point to a low angle perspective can enhance the size of any subject.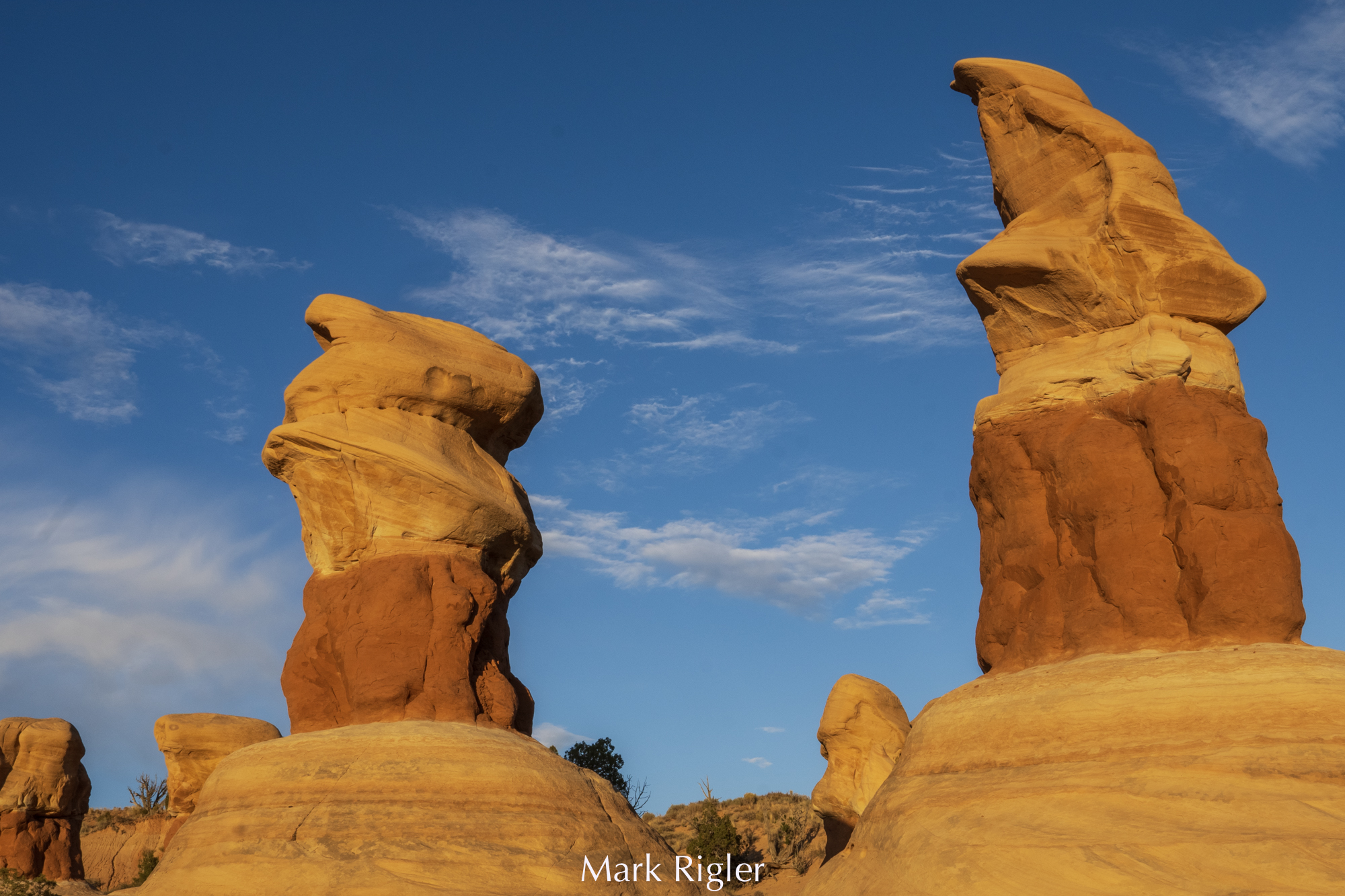 Susie Gillatt is an artist and she brings a painterly eye to photography. I love the contrast between
the soft foliage and the hard edges of the rocks in this slot canyon. There is a great tonality in the
colors here that goes from light, warm yellow-green to deep purple.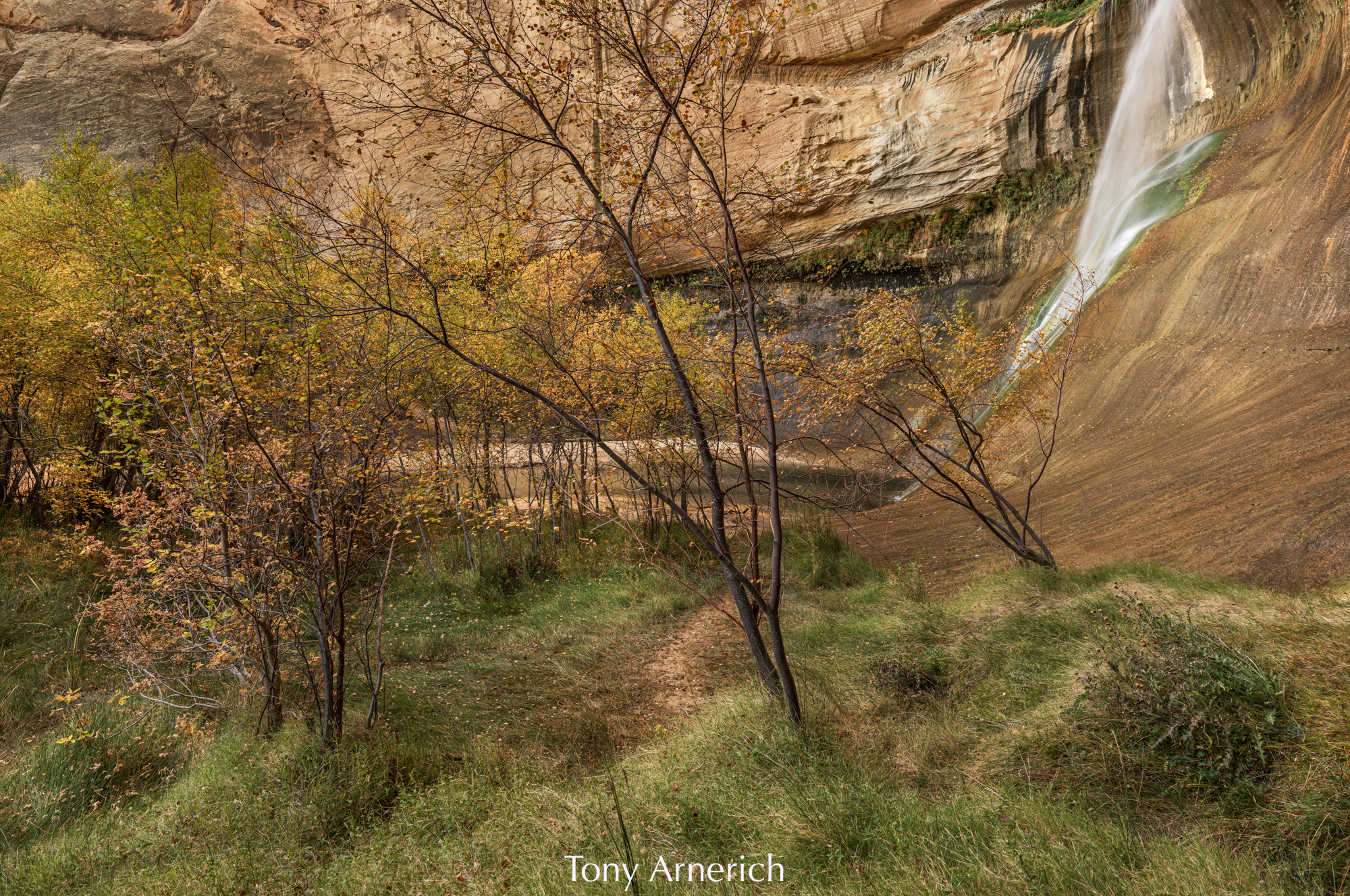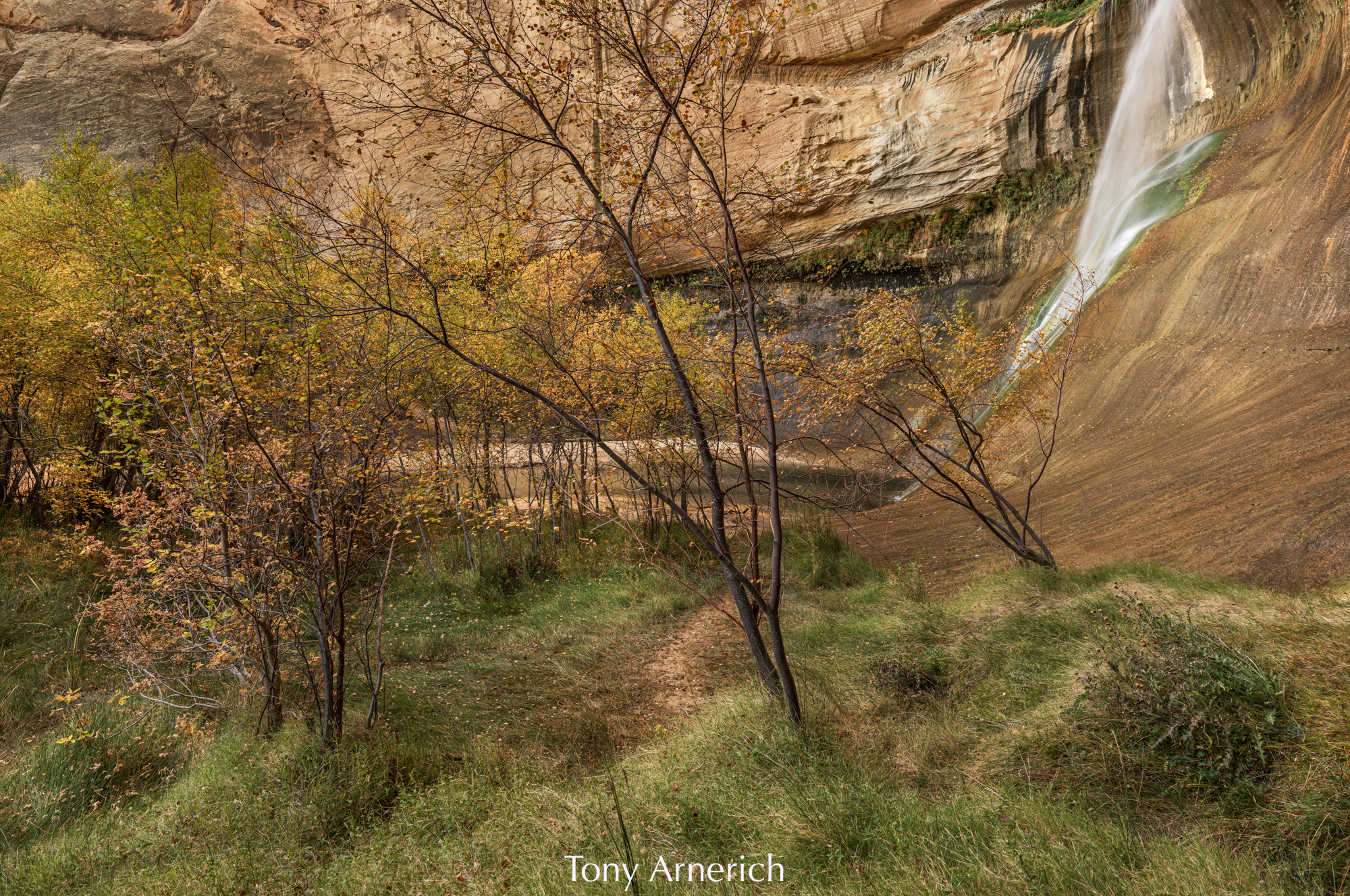 Tony Arnerich captured the amazing variety in textures and colors of this scene at the base of Calf Creek Falls.
The way he captured the falls provides a visual highlight that helps to enhance the rest of this colorscape.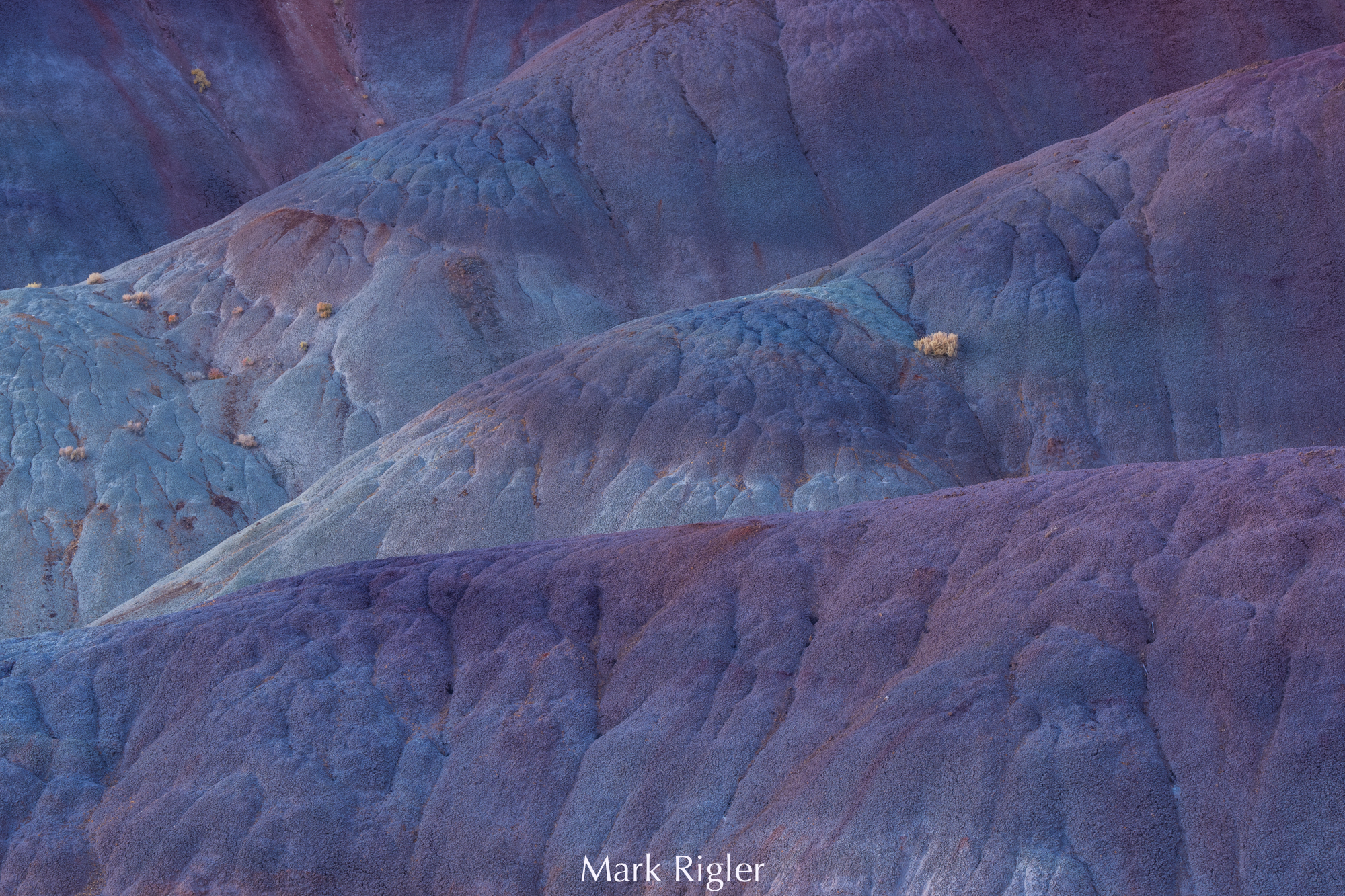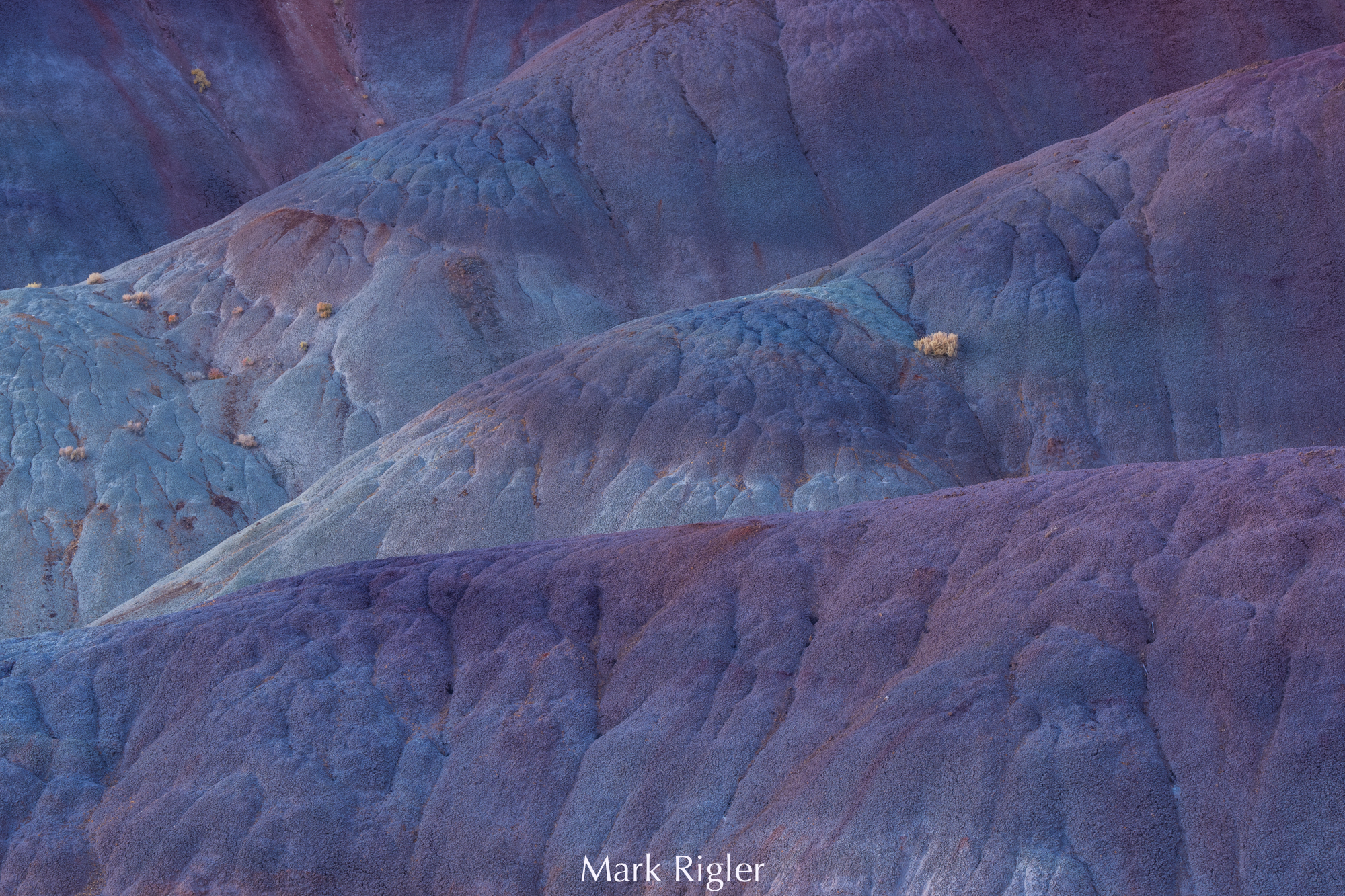 Eroding badlands inside the National Monument gave Mark Rigler an opportunity
to capture this scene as an expression of soft pastel colors that range from light blue to deep purple.
I like the way that one piece of vegetation adds a sense of scale and a touch of another color.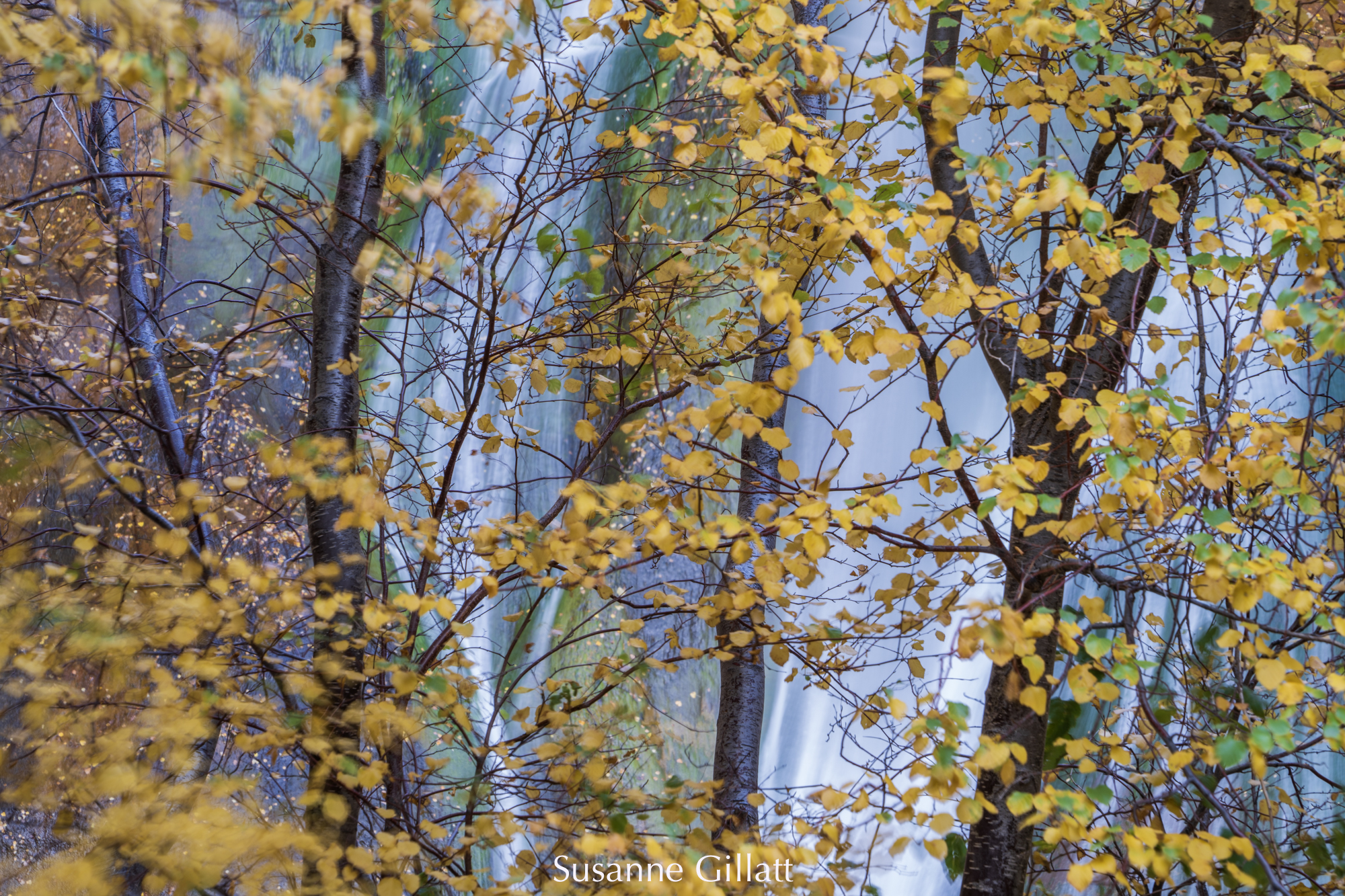 Susie brought her painterly eye to this composition using a long exposure of 1.3 seconds created a blur in the foliage
and softened the appearance of the waterfall in the background. Great color, great texture, great composition all in one.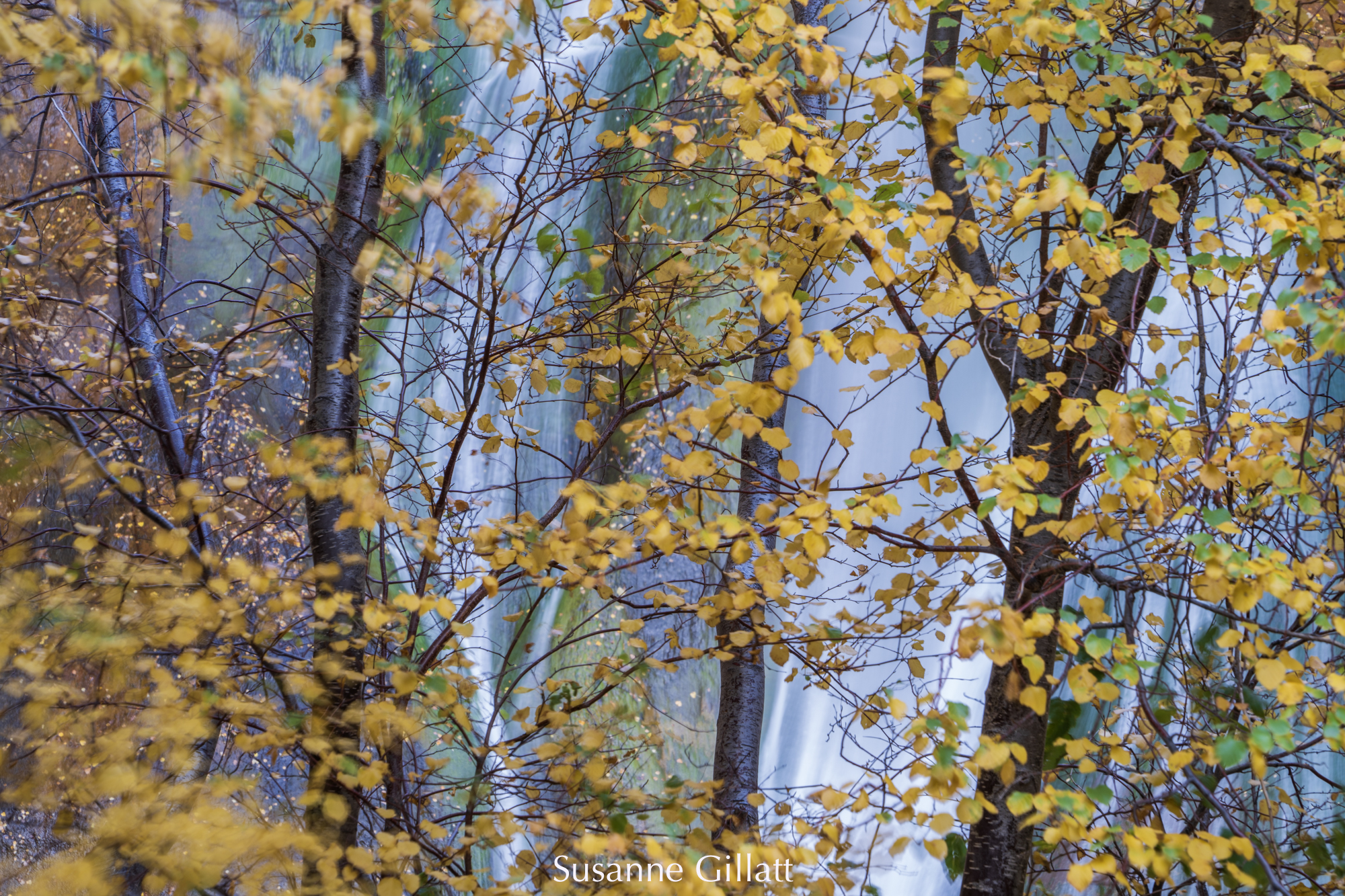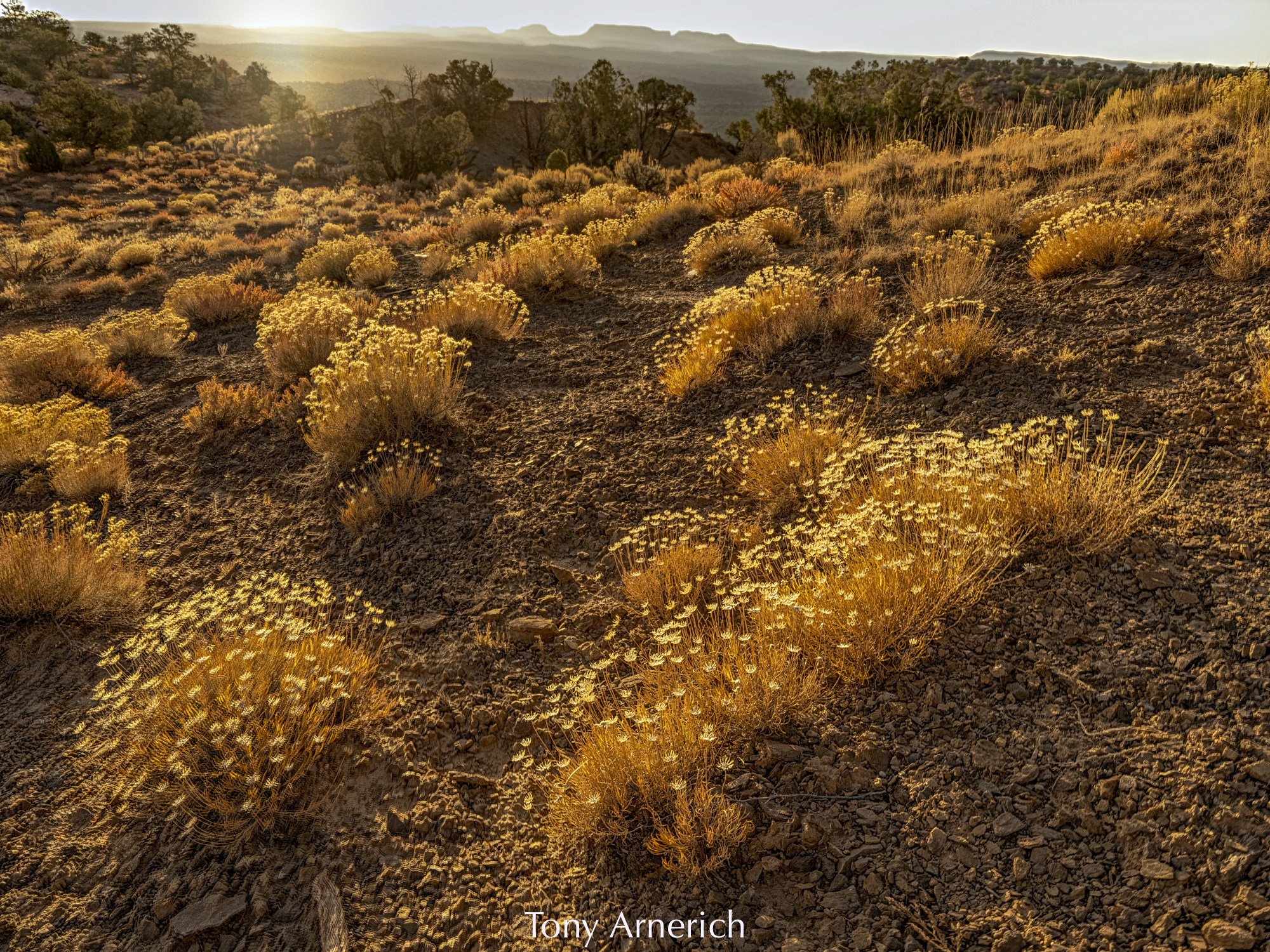 Tony applied focus stacking to this scene of withering vegetation, backlit by the morning sun.
It enabled him to extend his depth of field from his tripod feet to infinity.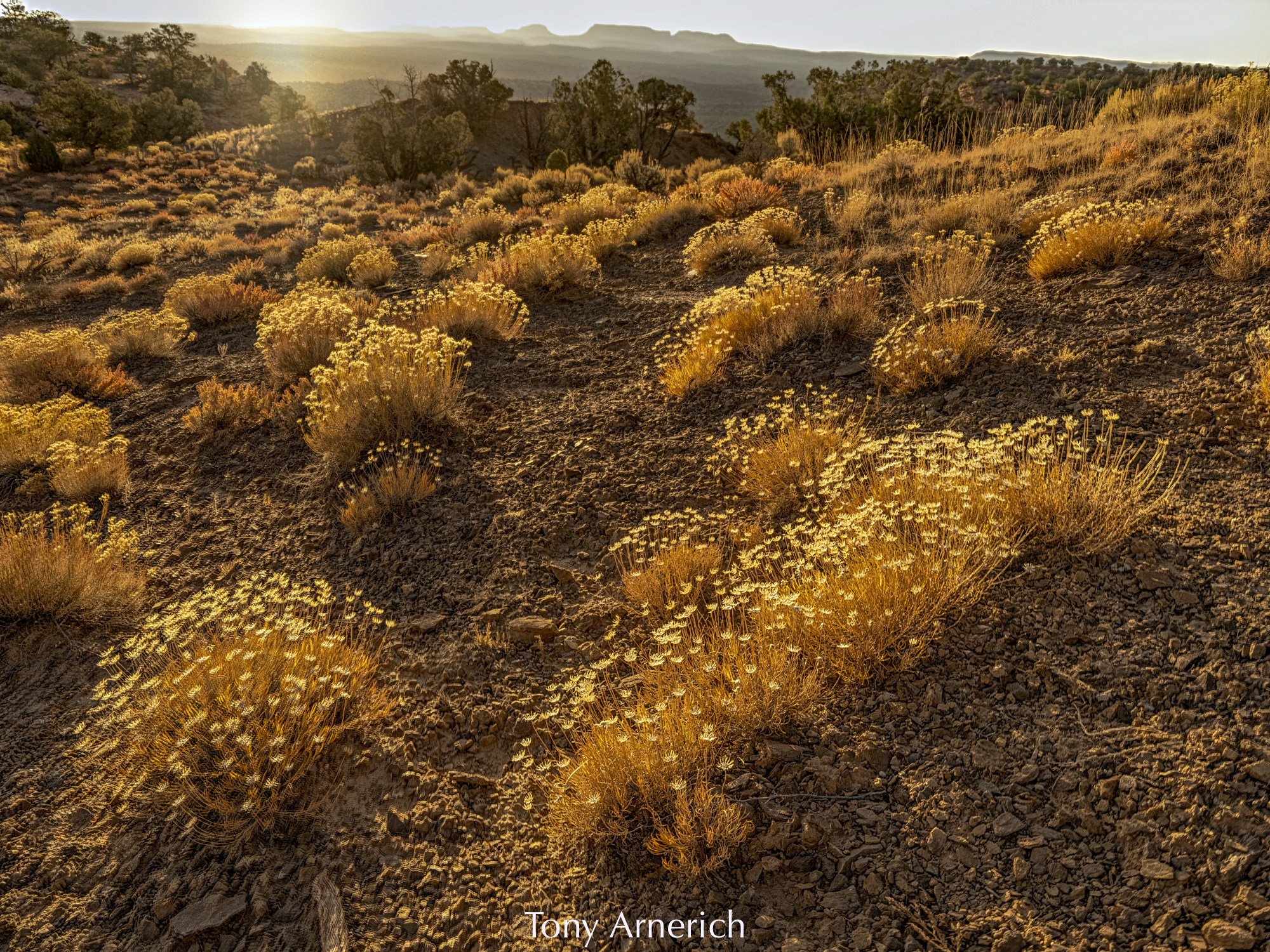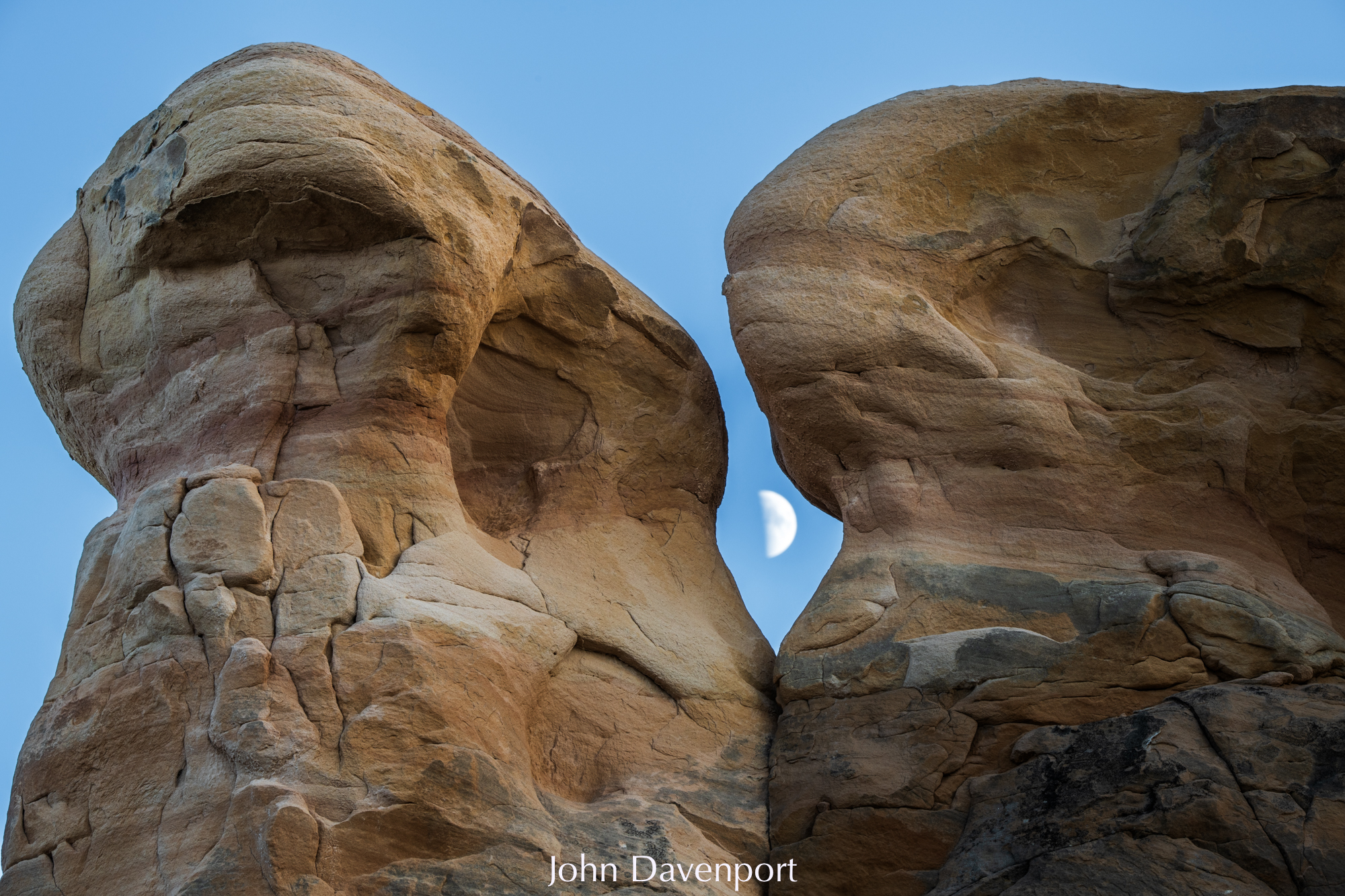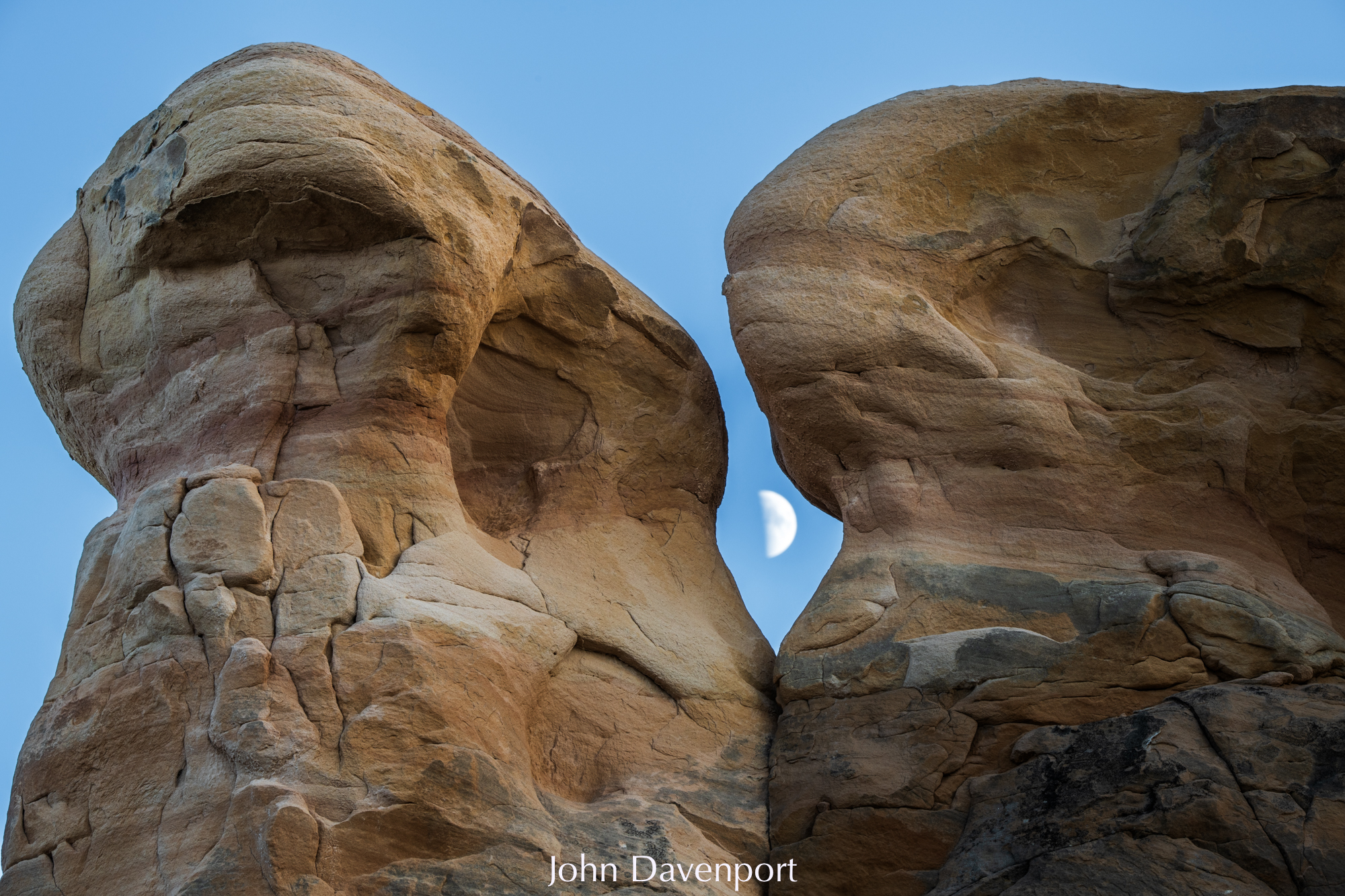 John Davenport is a sports photographer by experience. He joined this workshop to challenge himself to slow down.
I like what he did here by positioning the moon in the gap between two rock formations. He created a contrast
between near and far that suggests a depth that goes from the rocks of Utah to the surface of the moon.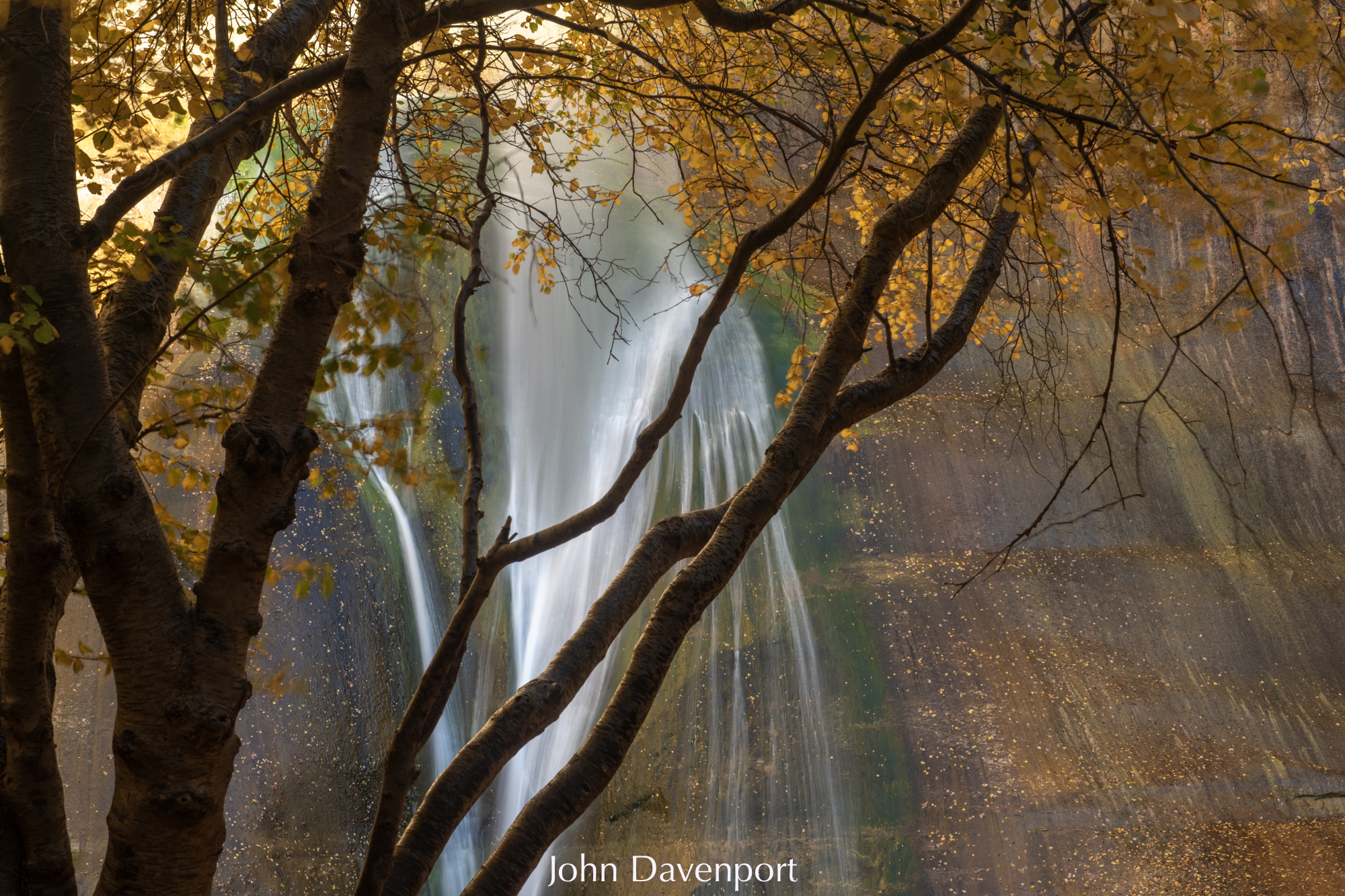 Another great example by John Davenport of compressing near and far using the structure of a tree in the foreground
as a veil through which we appreciate the textured nature of a waterfall behind. The complimentary quality
of the foliage in the foreground and the leaves stuck to the rock wall in the background unite the composition.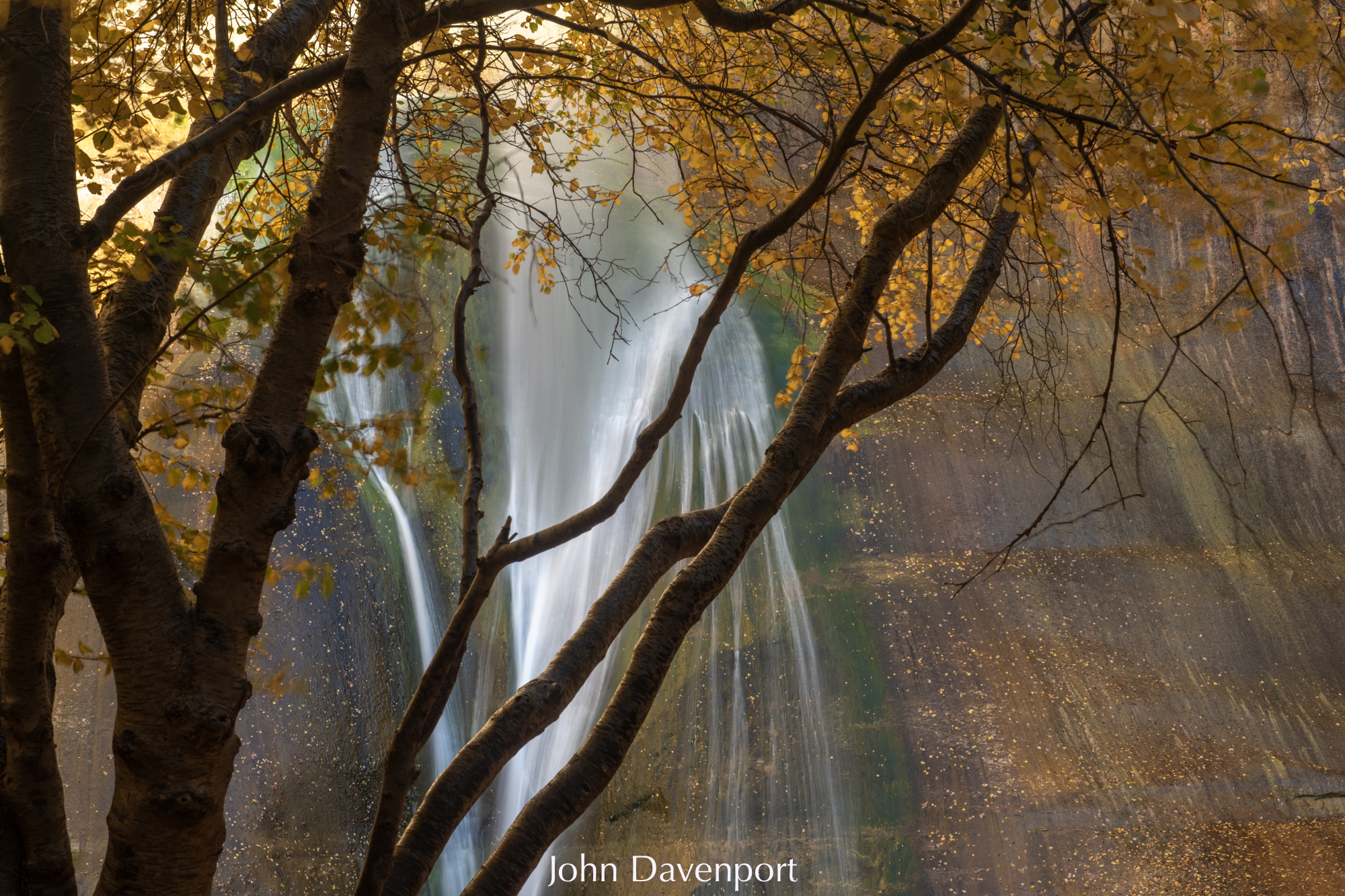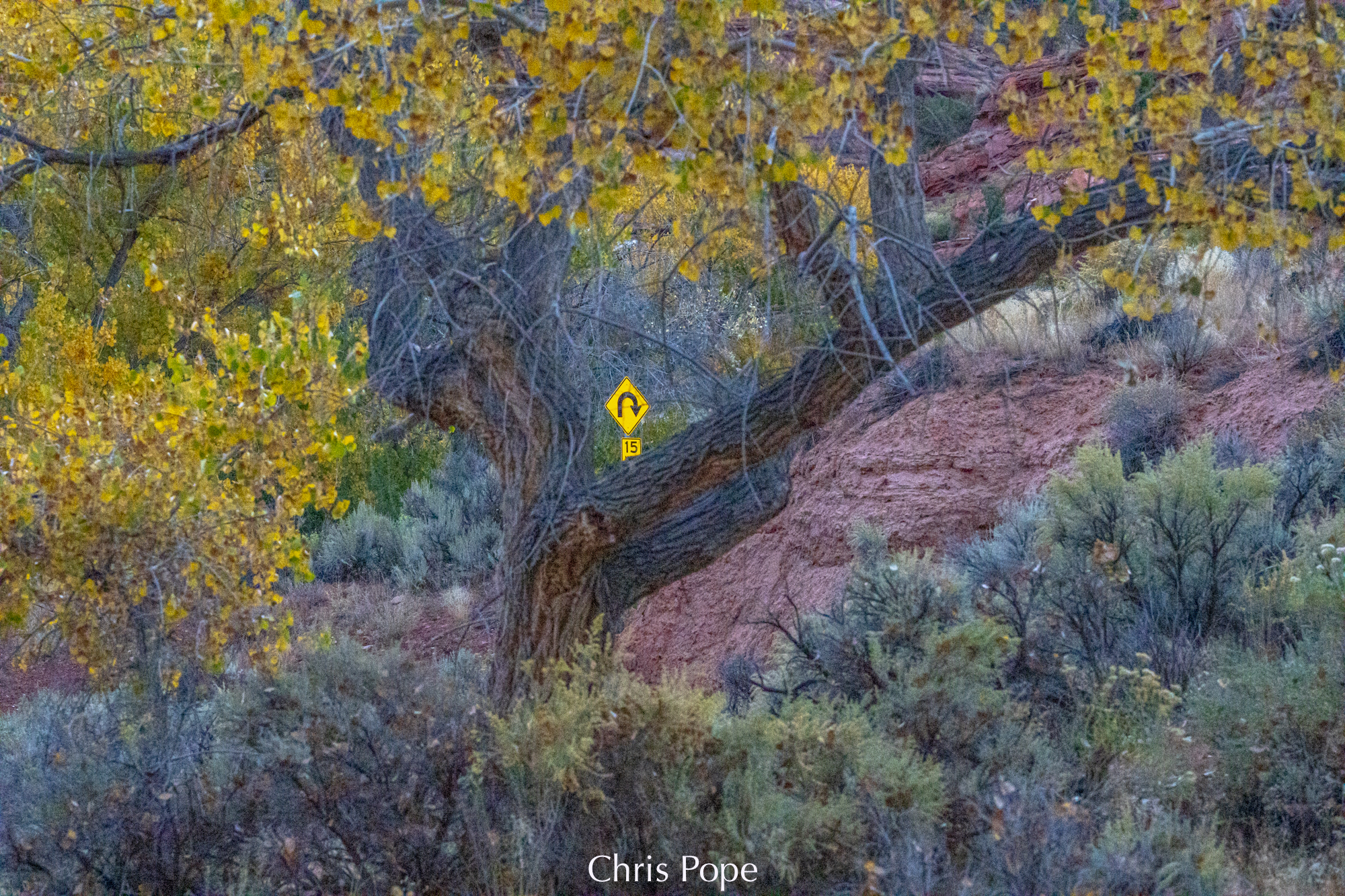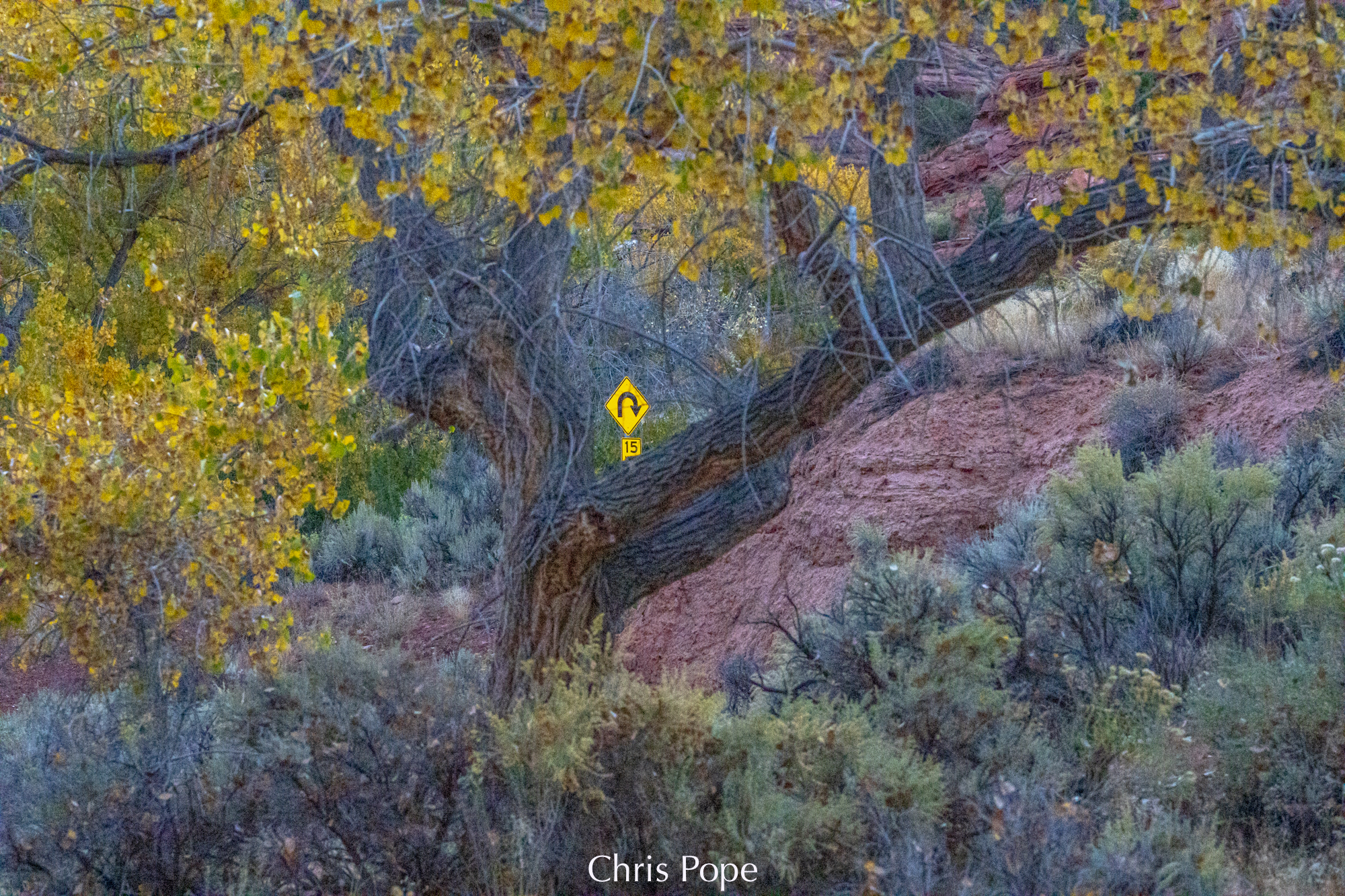 Chris Pope sees things differently and he is able to act fast thanks to his background in photo journalism.
While everyone else in our group was working hard to capture nature by itself, Chris added this traffic sign to a scene
that gives it a totally different dimension. It is both whimsical and a profound reminder of the presence of
human infrastructure even in the middle of a national monument.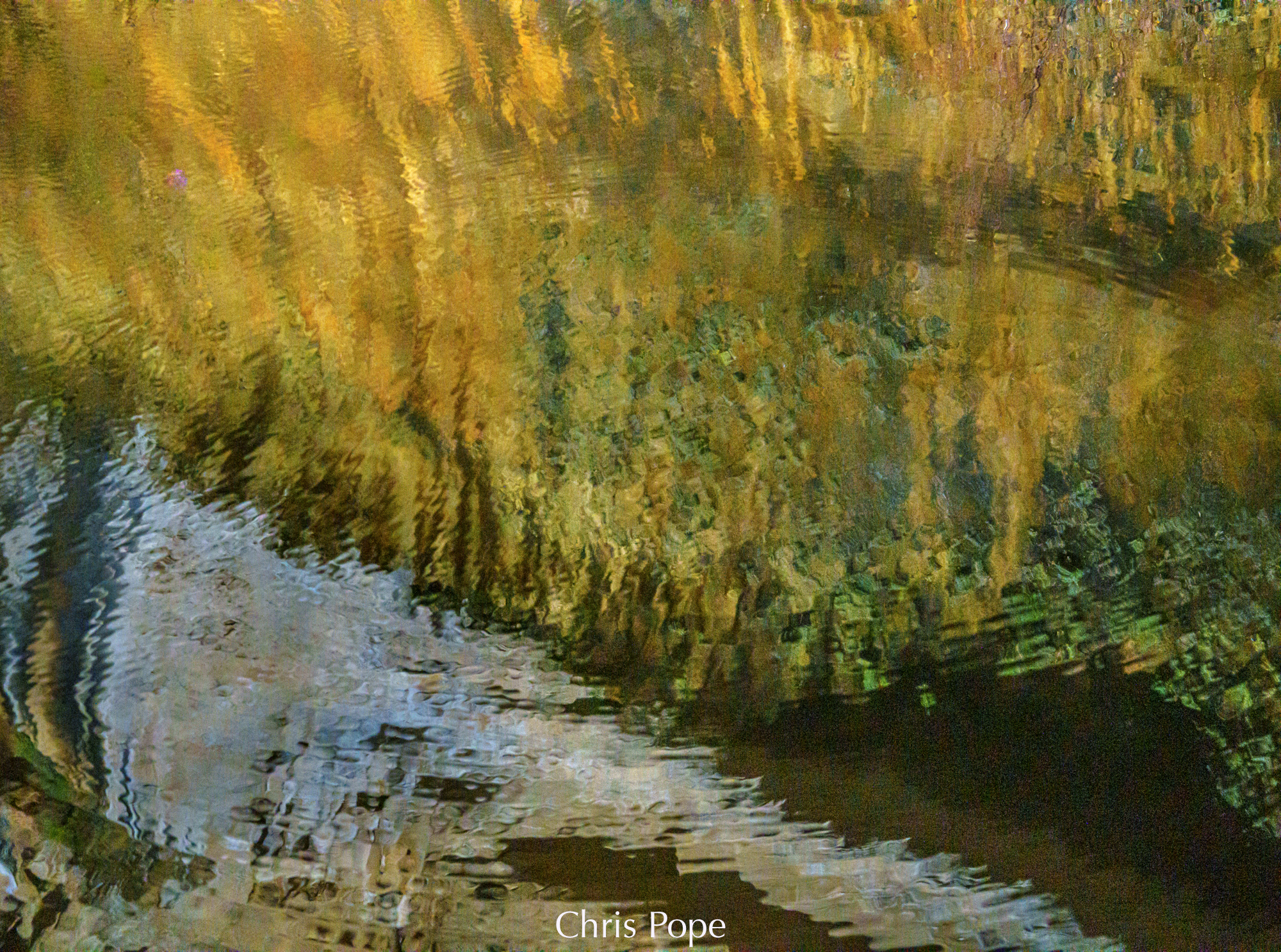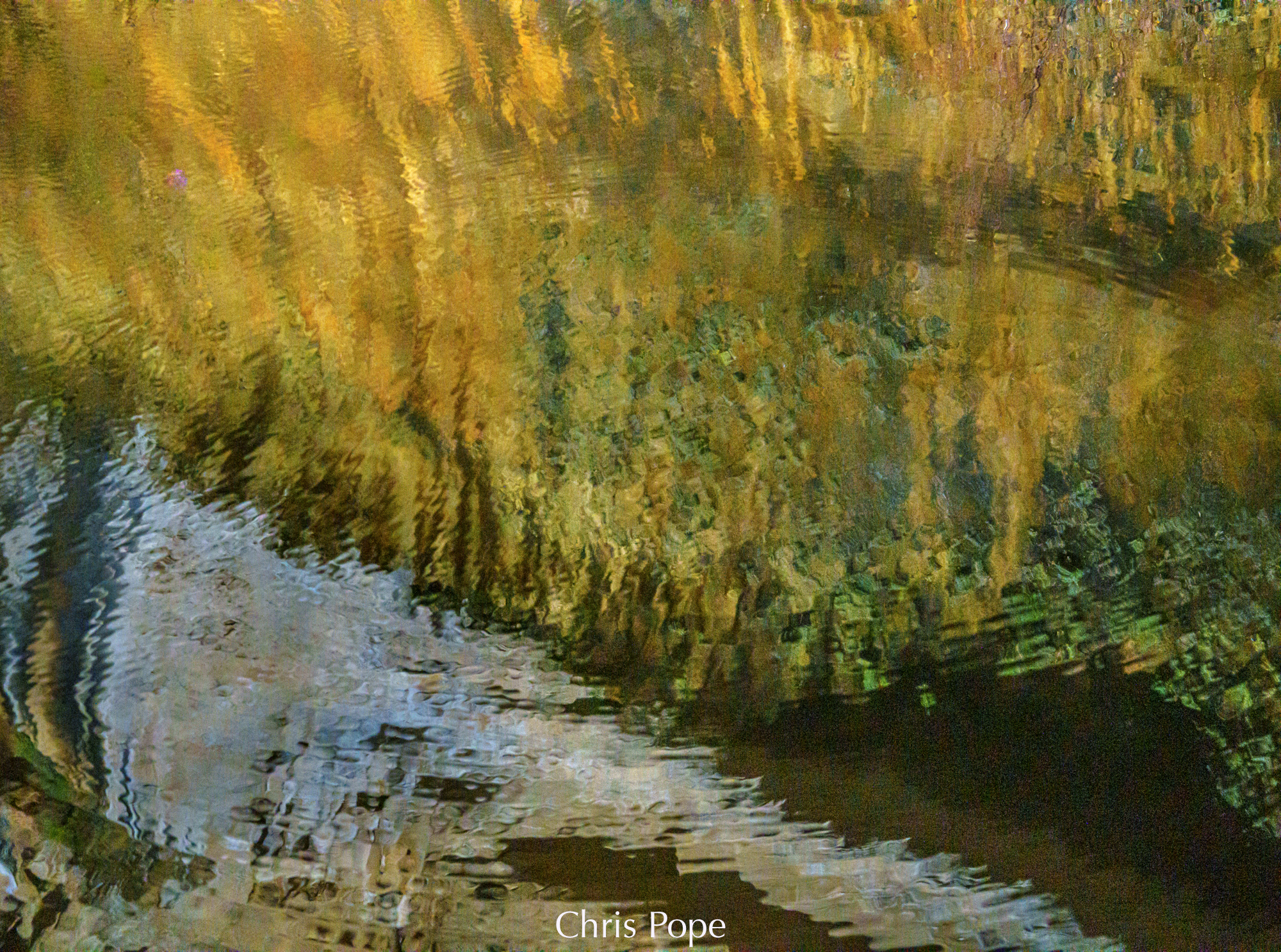 Chris turned reflections at the base of a waterfall into an impressionistic rendering.
Its an image of pure color and by closing his aperture to F/14 he ensured every detail was captured.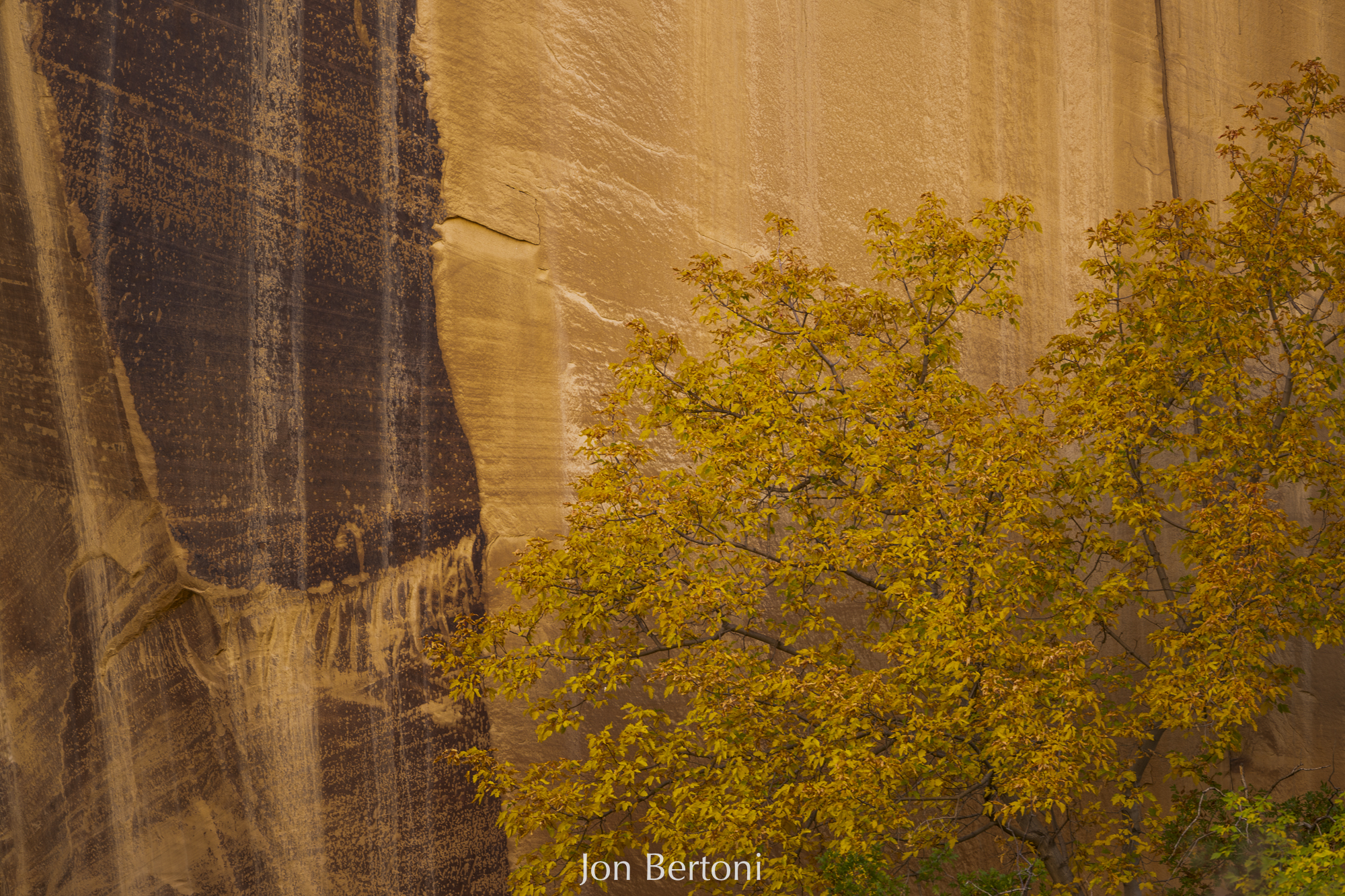 Jon Bertoni's images are recognizable for their subtleties. He captures texture and color in a personal way.
I like the complimentary qualities of the cottonwood tree set against the slick rock.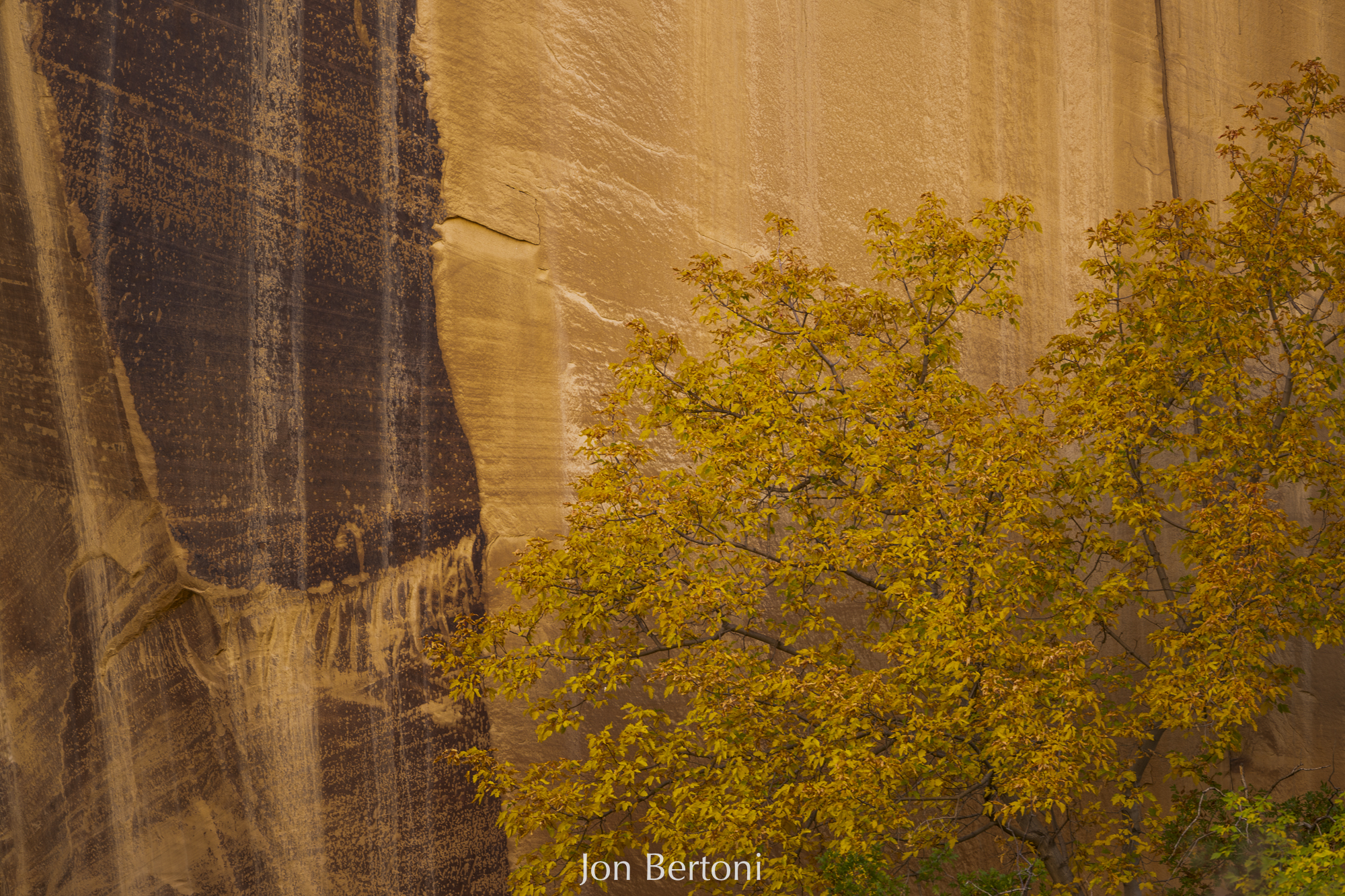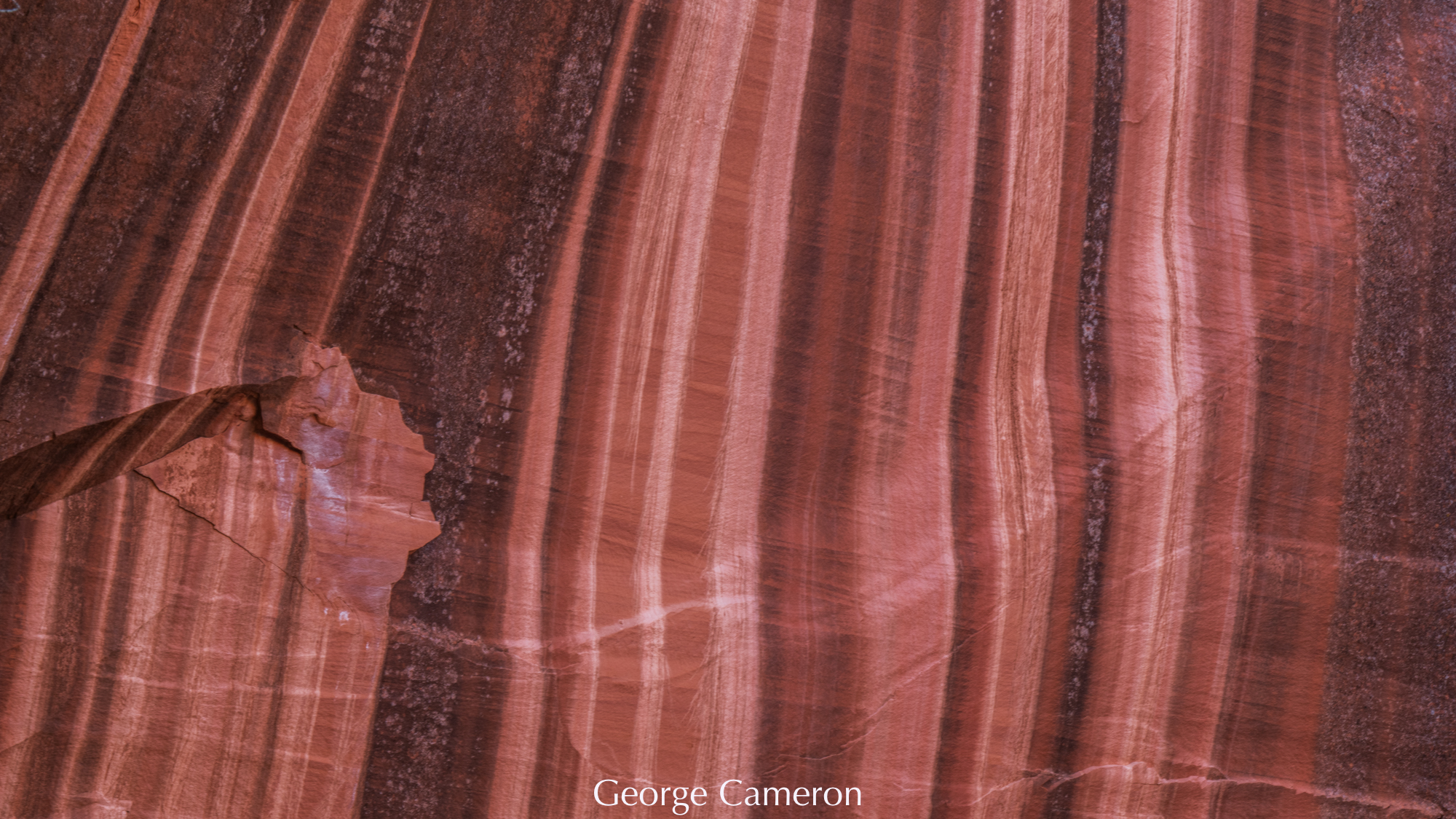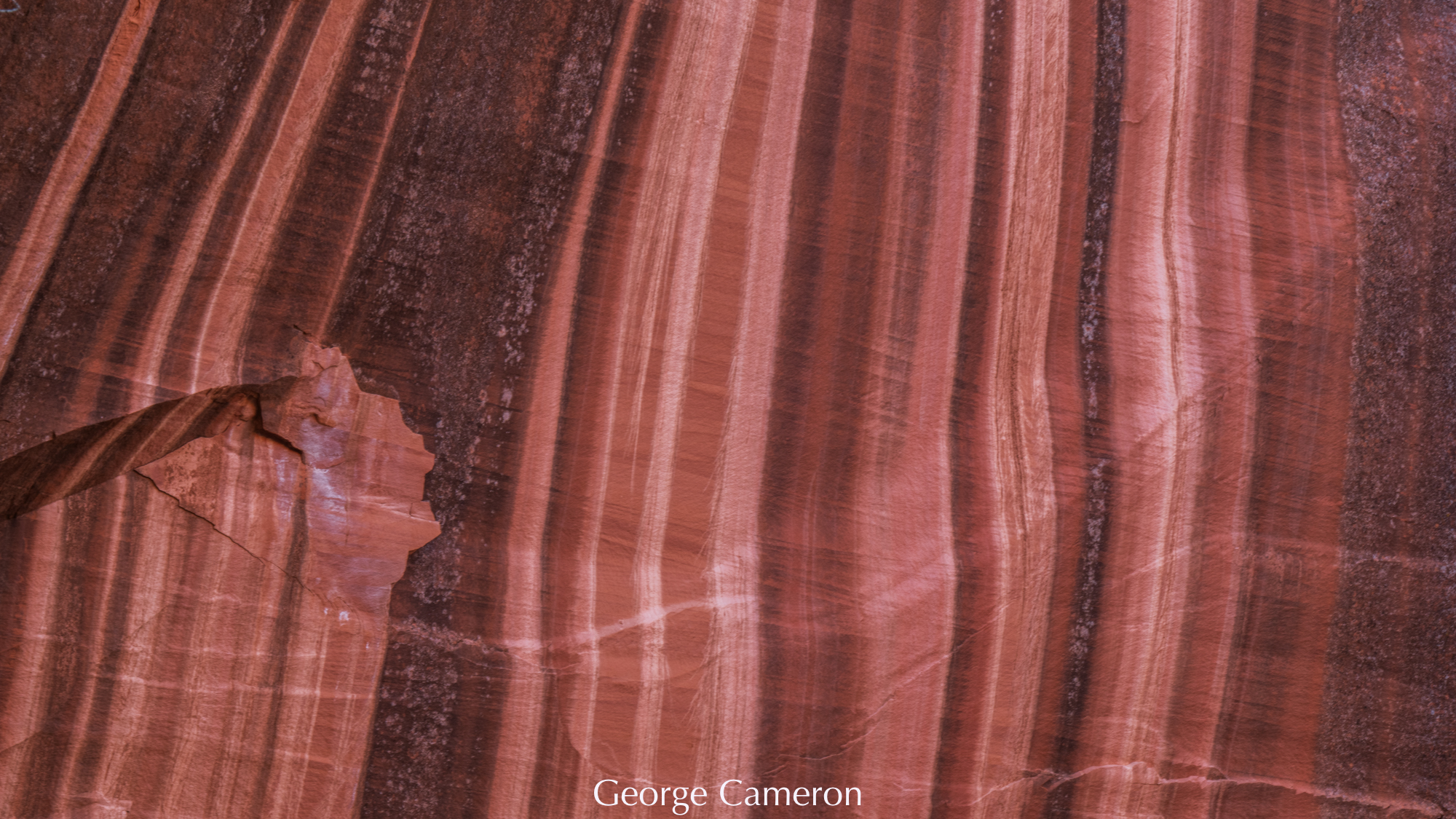 George Cameron captured the amazing patterning on a rock wall caused by geologic erosion overtime.
This pattern is known as desert varnish. Don't ask me to explain the geological details, but I can tell you t
hat the complimentary vertical patterns and the long diagonal of the white streak is a nice contrast. Well seen.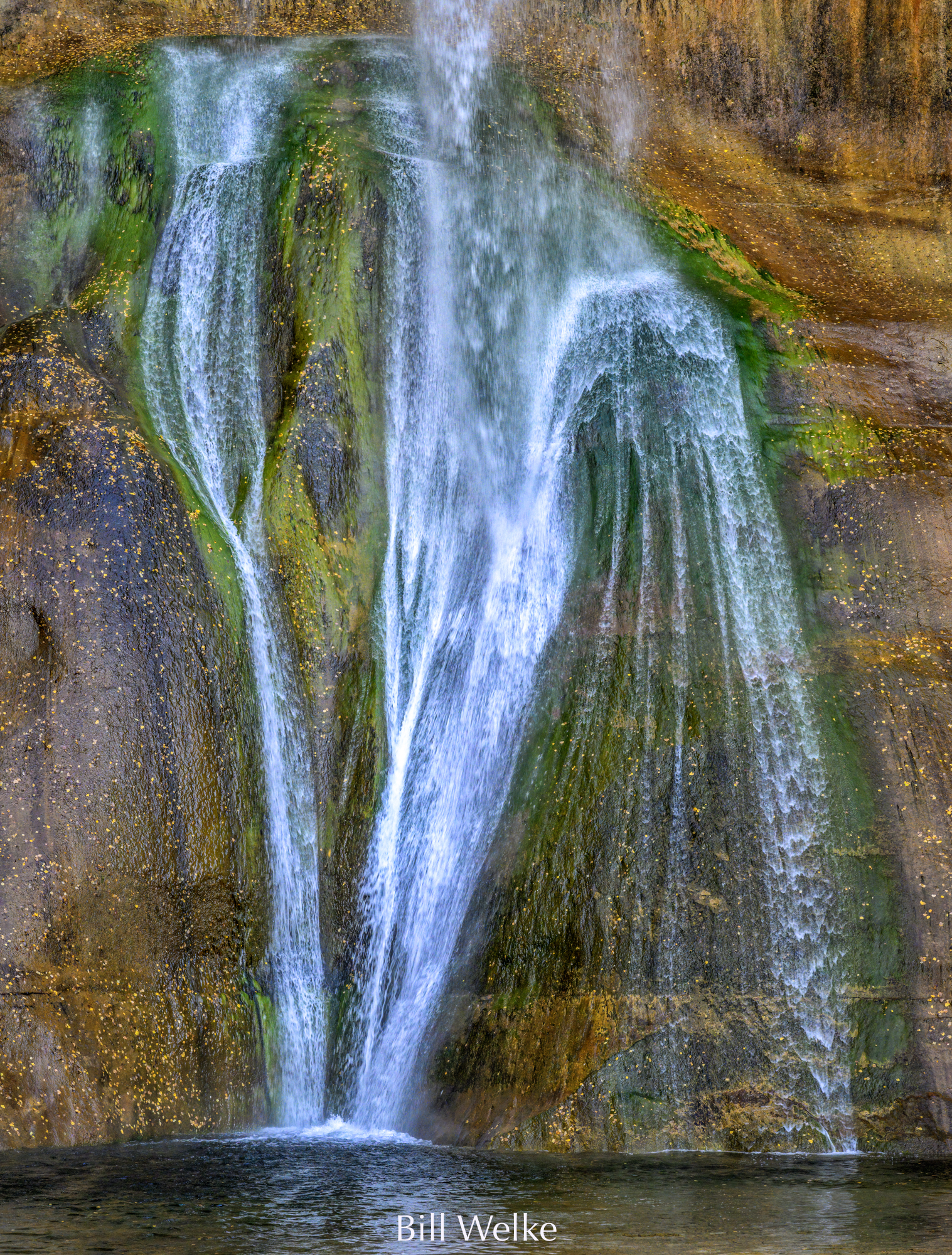 Bill created this beautifully balanced image of elements sculpted over time where
shapes are emphasized by moss, minerals and falling water. Kudos!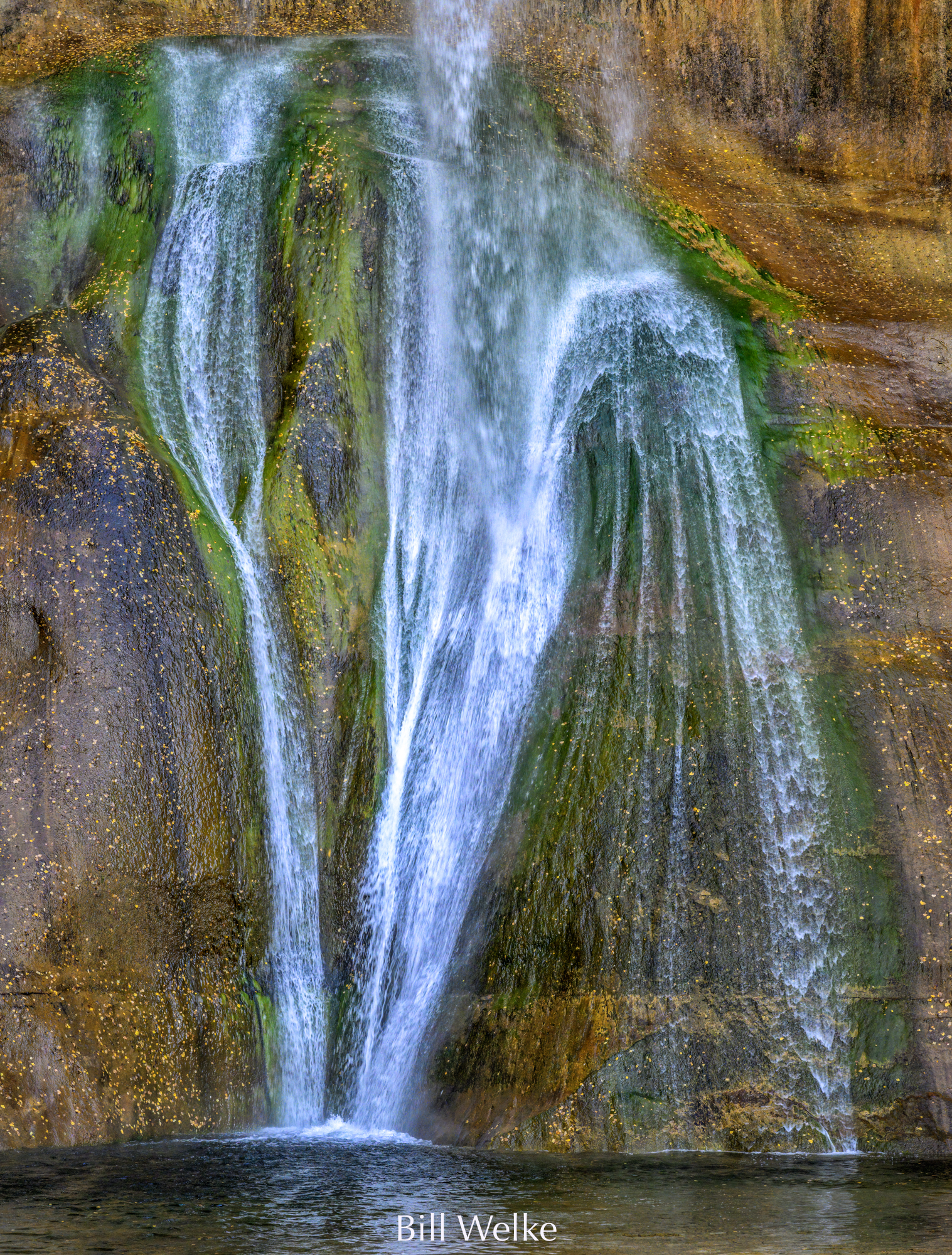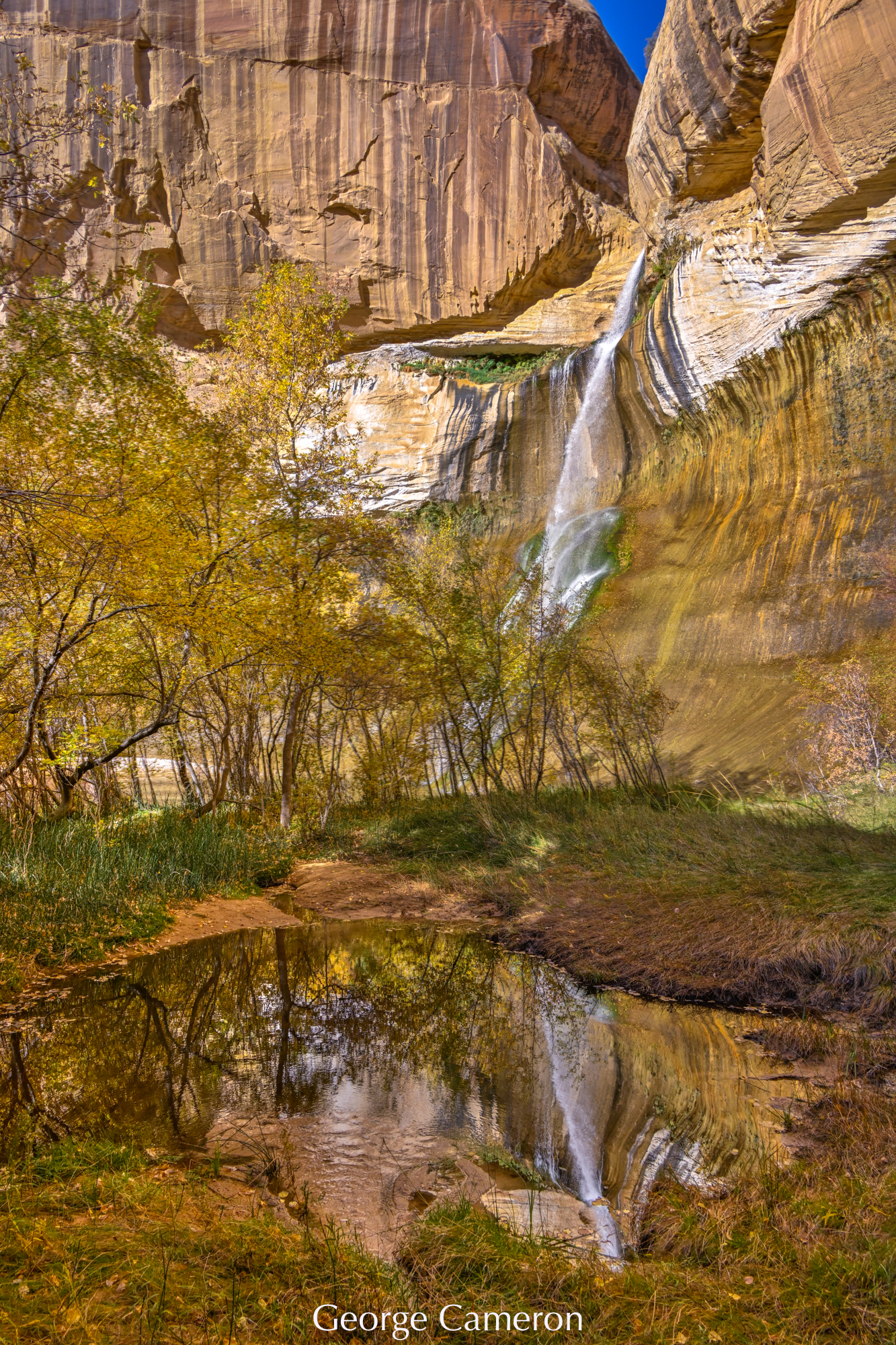 This exquisite image by George Cameron has it all. Color, texture, and shapes come together
in a balanced composition that summarizes why Grand Staircase-Escalante National Monument
is such an amazing place to visit and photograph.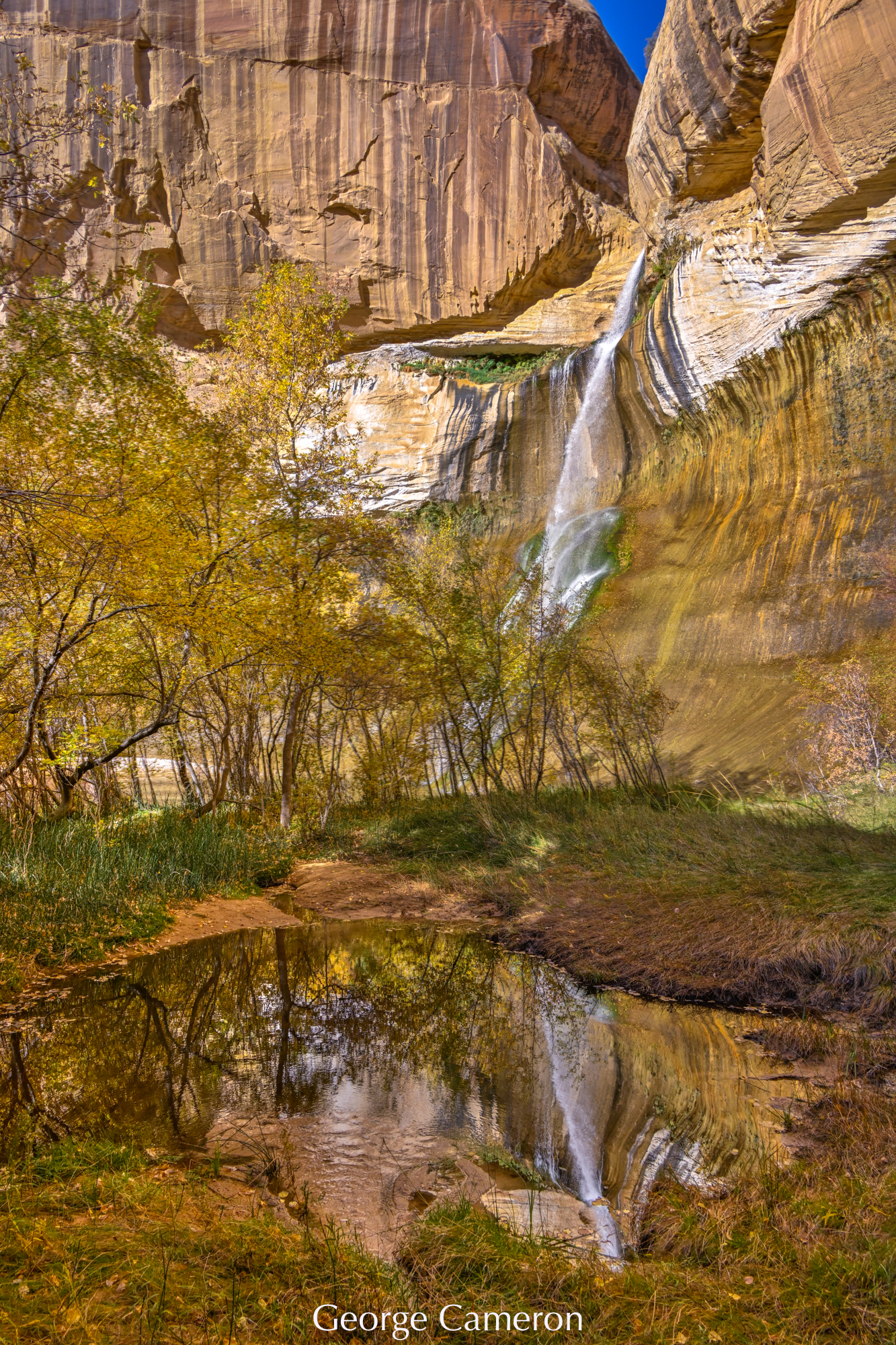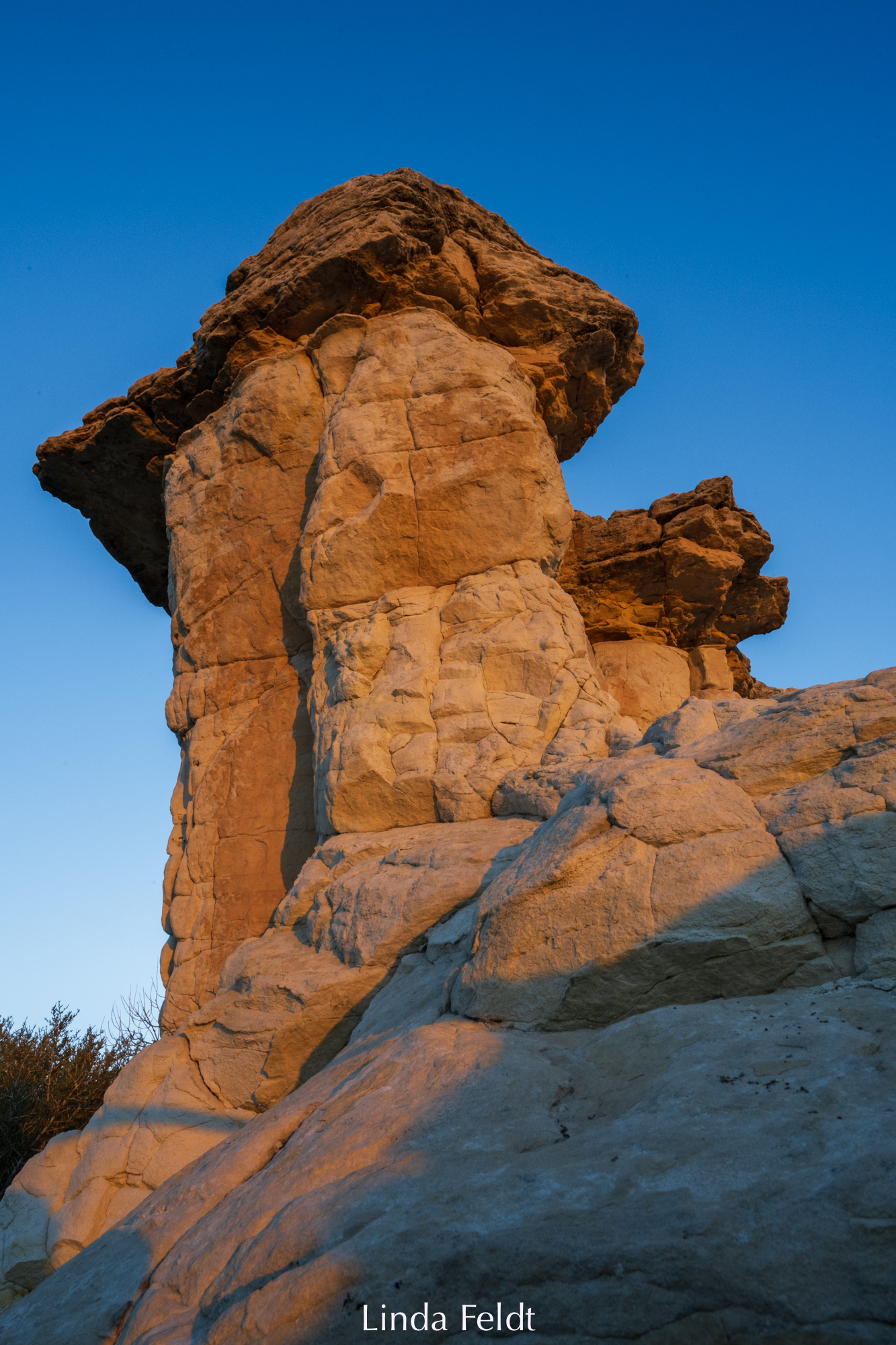 Linda Feldt stretched out on the rocks at the base of these hoodoos to make them look more
monumental and it also enabled her to get rid of distracting elements in the landscape. Side lighting
helped add texture to the scene and the contrast between blueish light in the shadows and
direct sunlight on the hoodoos, is another interesting element in this photo.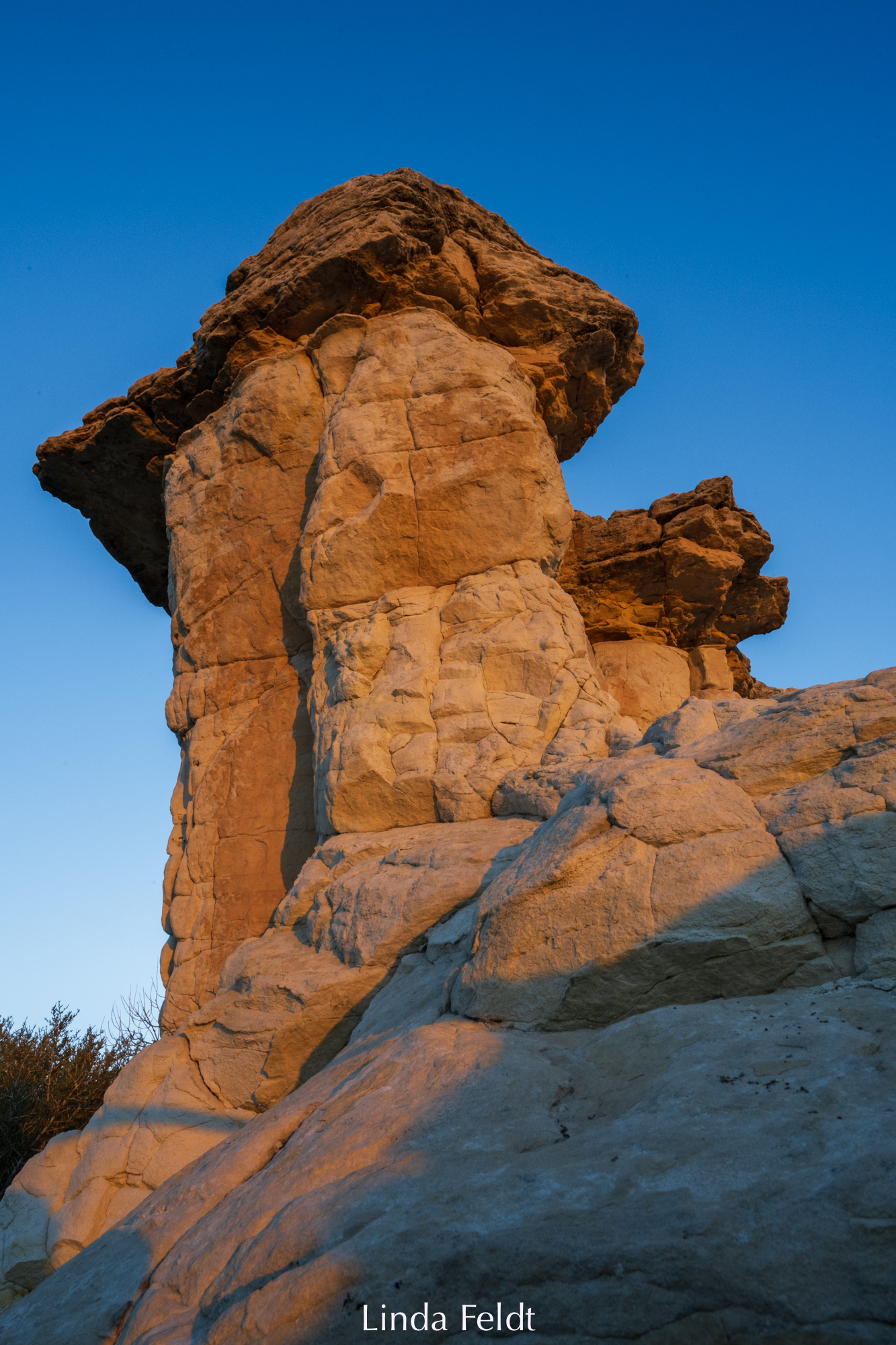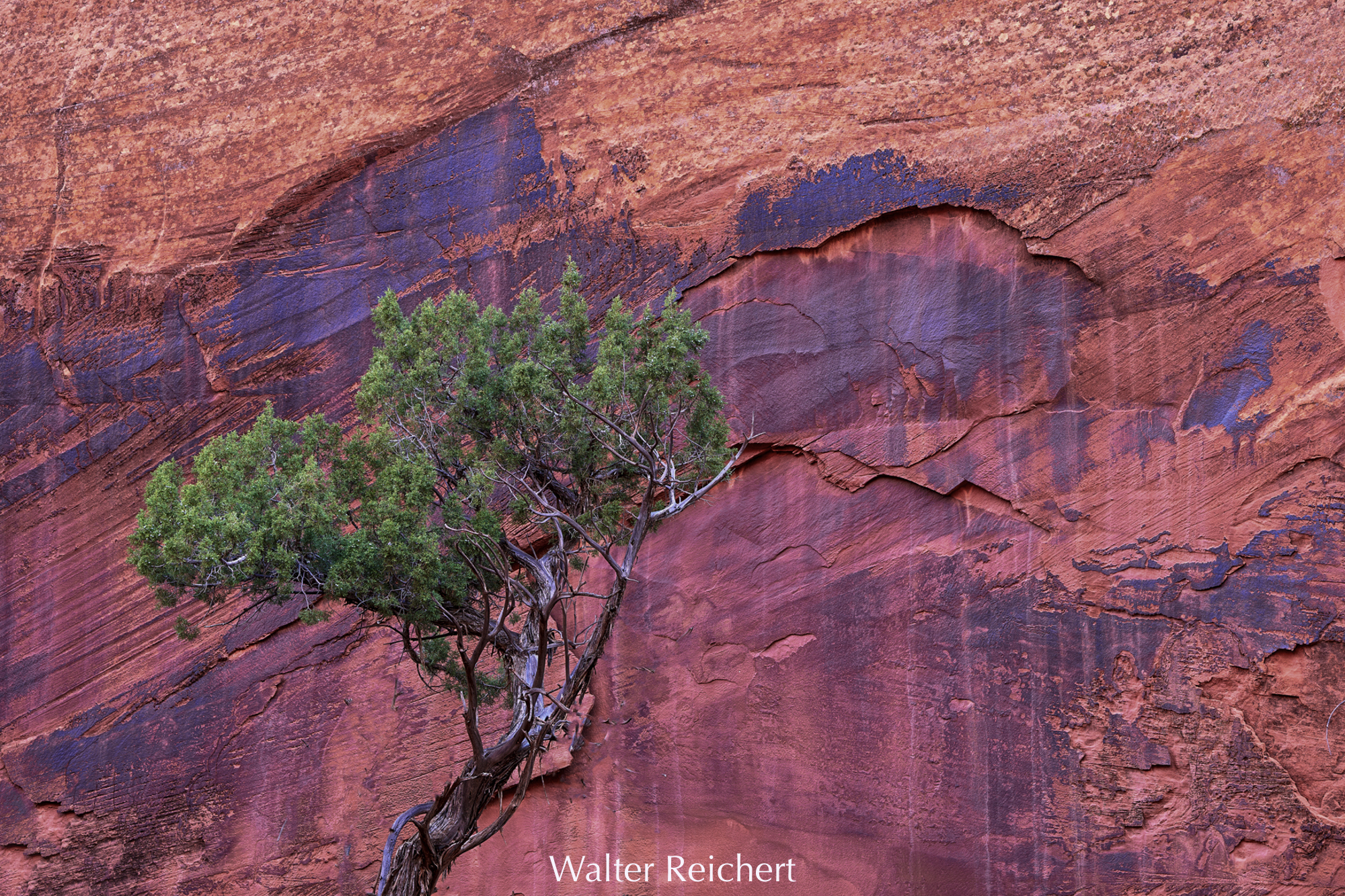 Wally Reichert contrasted the shape and texture of a living tree with the ancient rock of a canyon wall.
The contrasting colors are a vital part of this image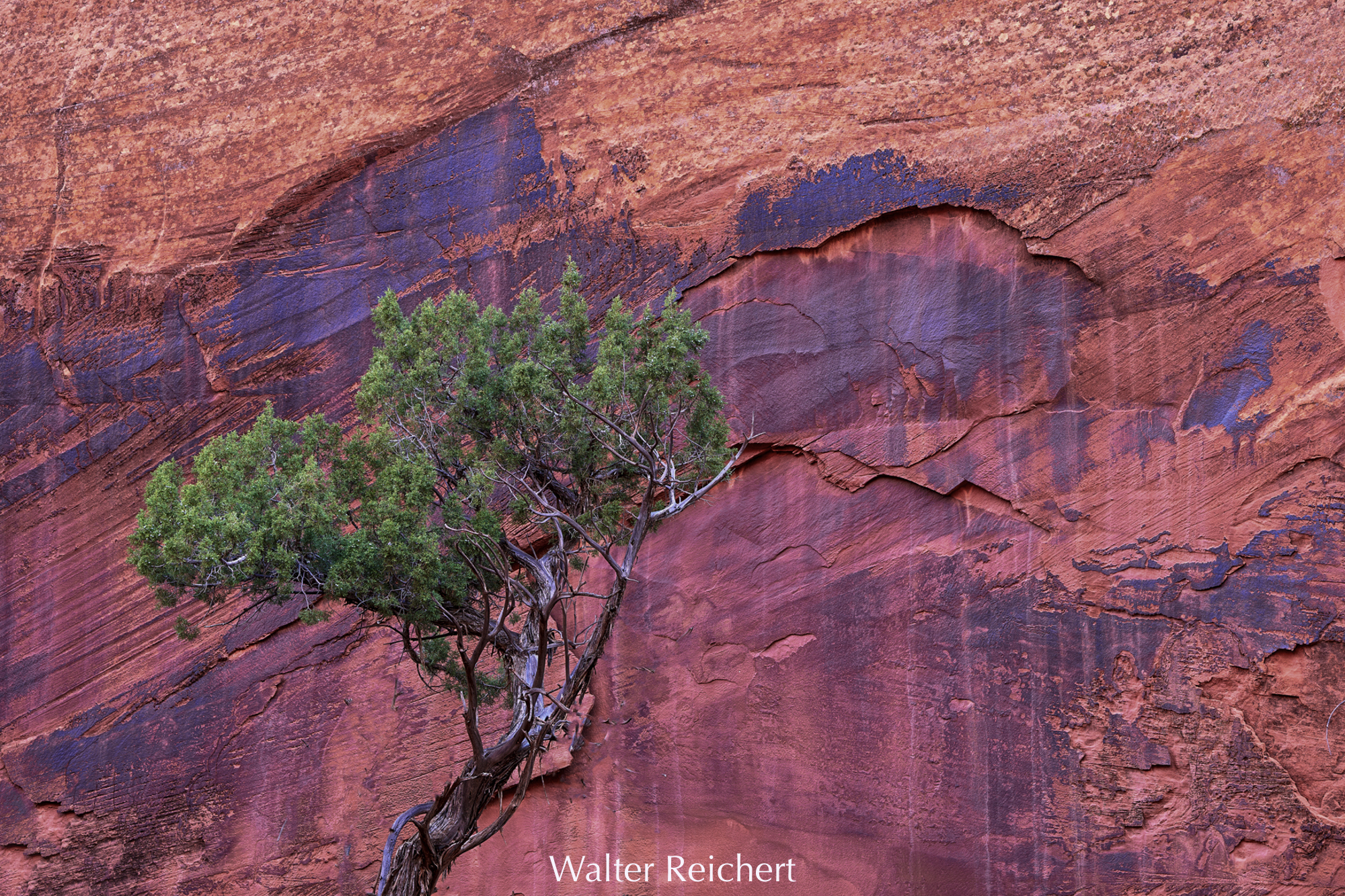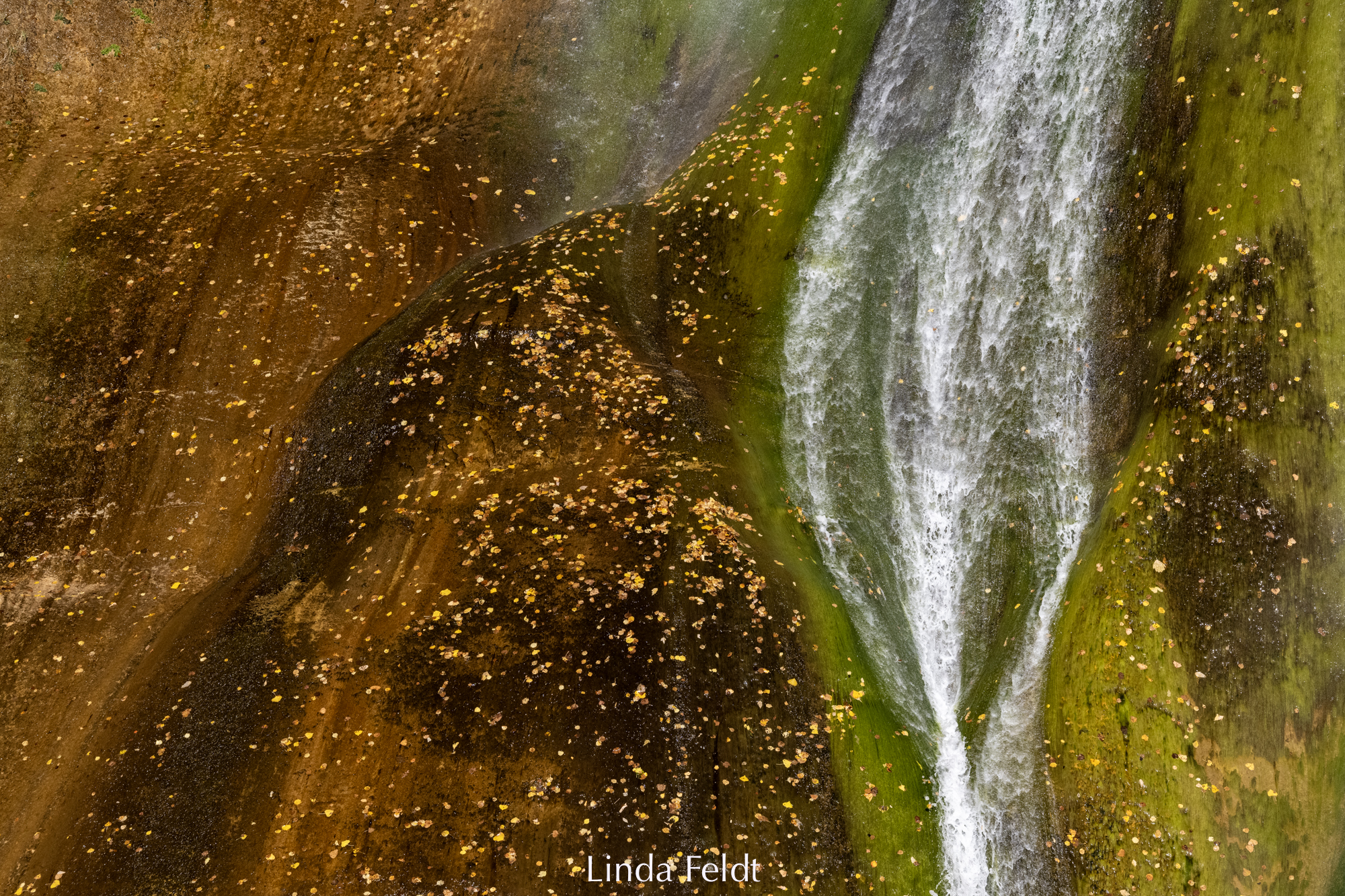 By using a shutter speed of 1/2000th of a second Linda Feldt was able to freeze the motion of the falling water here.
Her telephoto lens compresses the scene and flattens the perspective.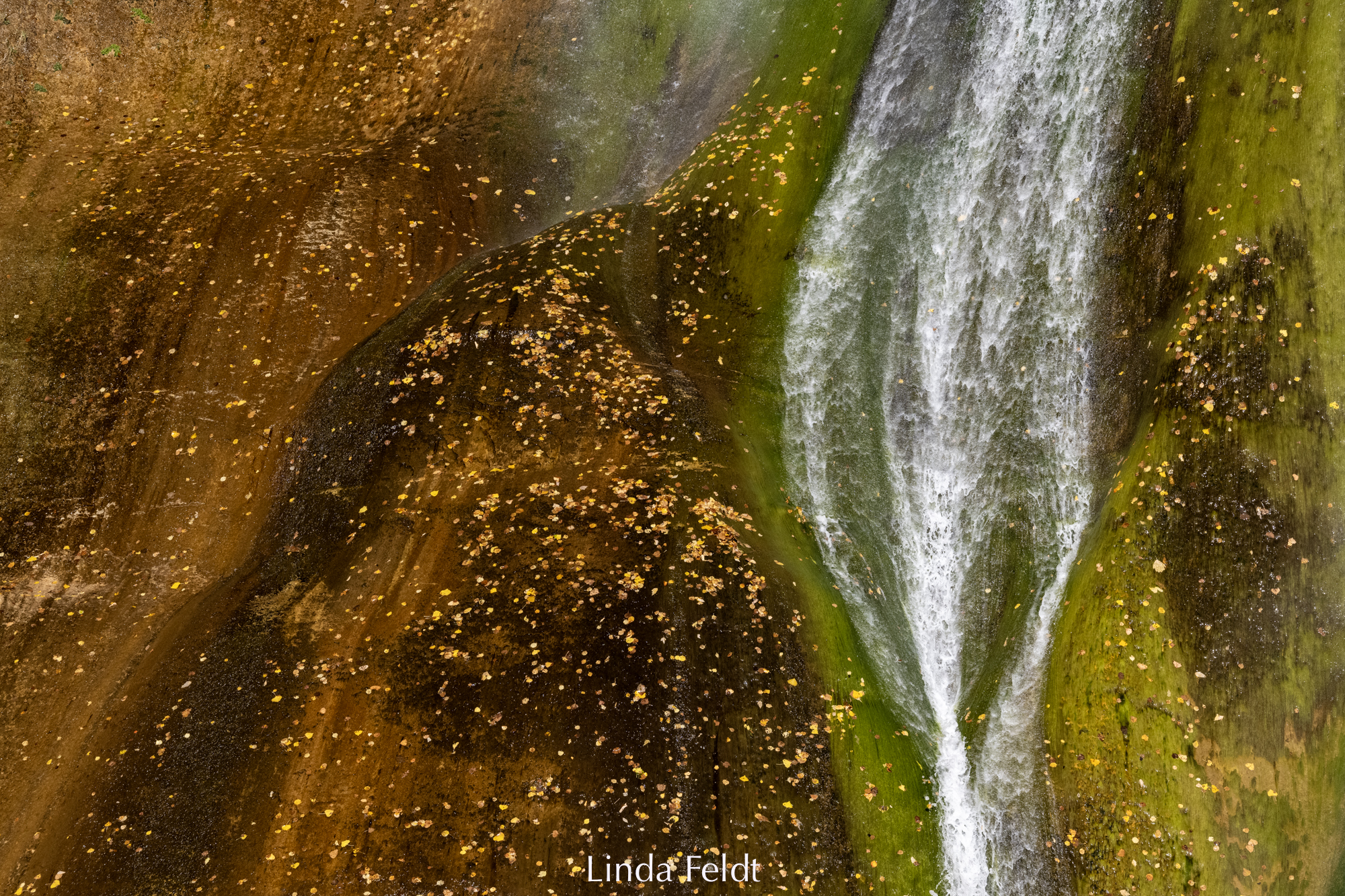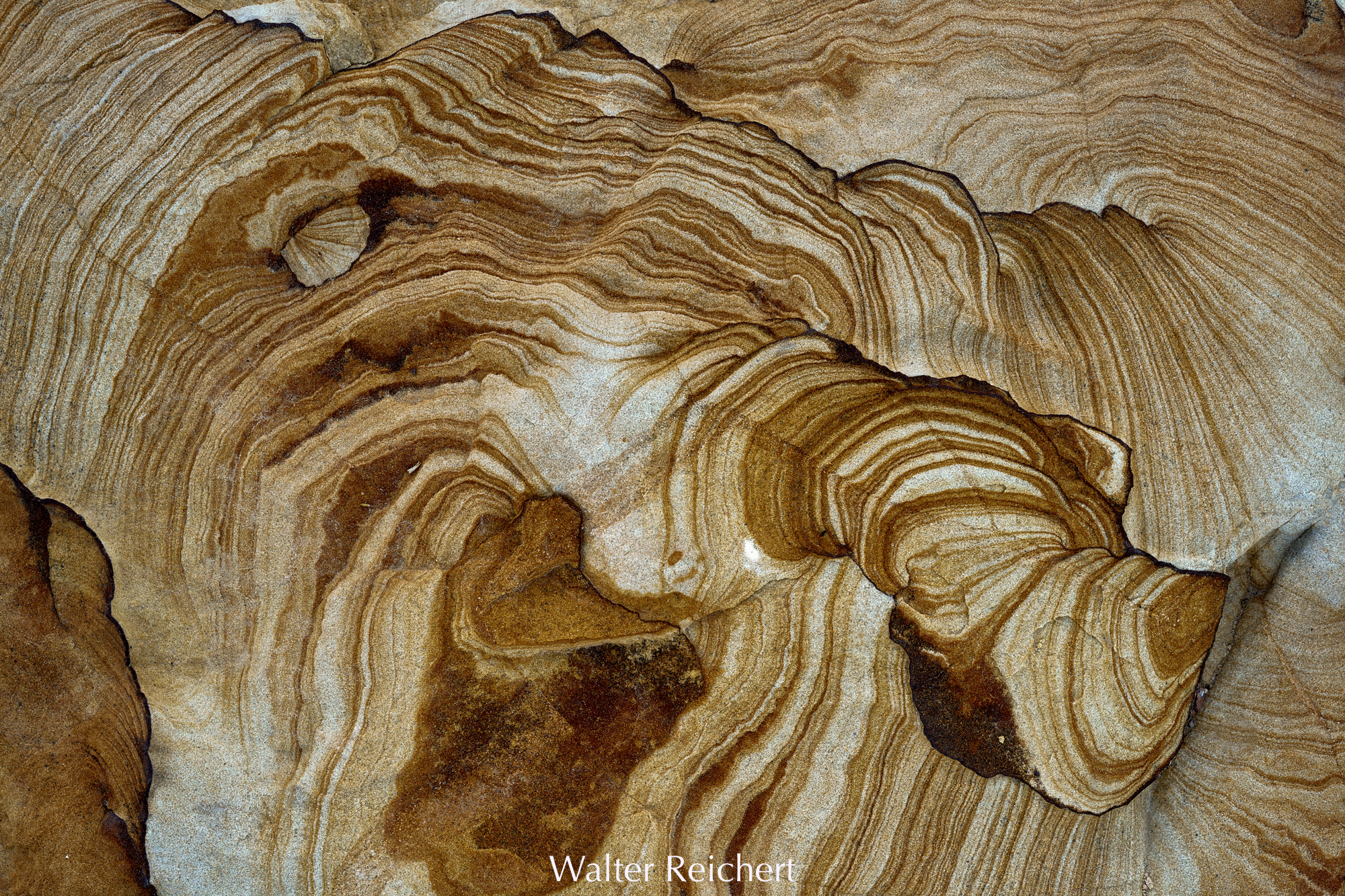 Wally found this amazing piece of sandstone at an overlook less than fifteen feet from where he had parked his car.
Artistic images can be captured anywhere when you know how to see clearly. Well done Wally.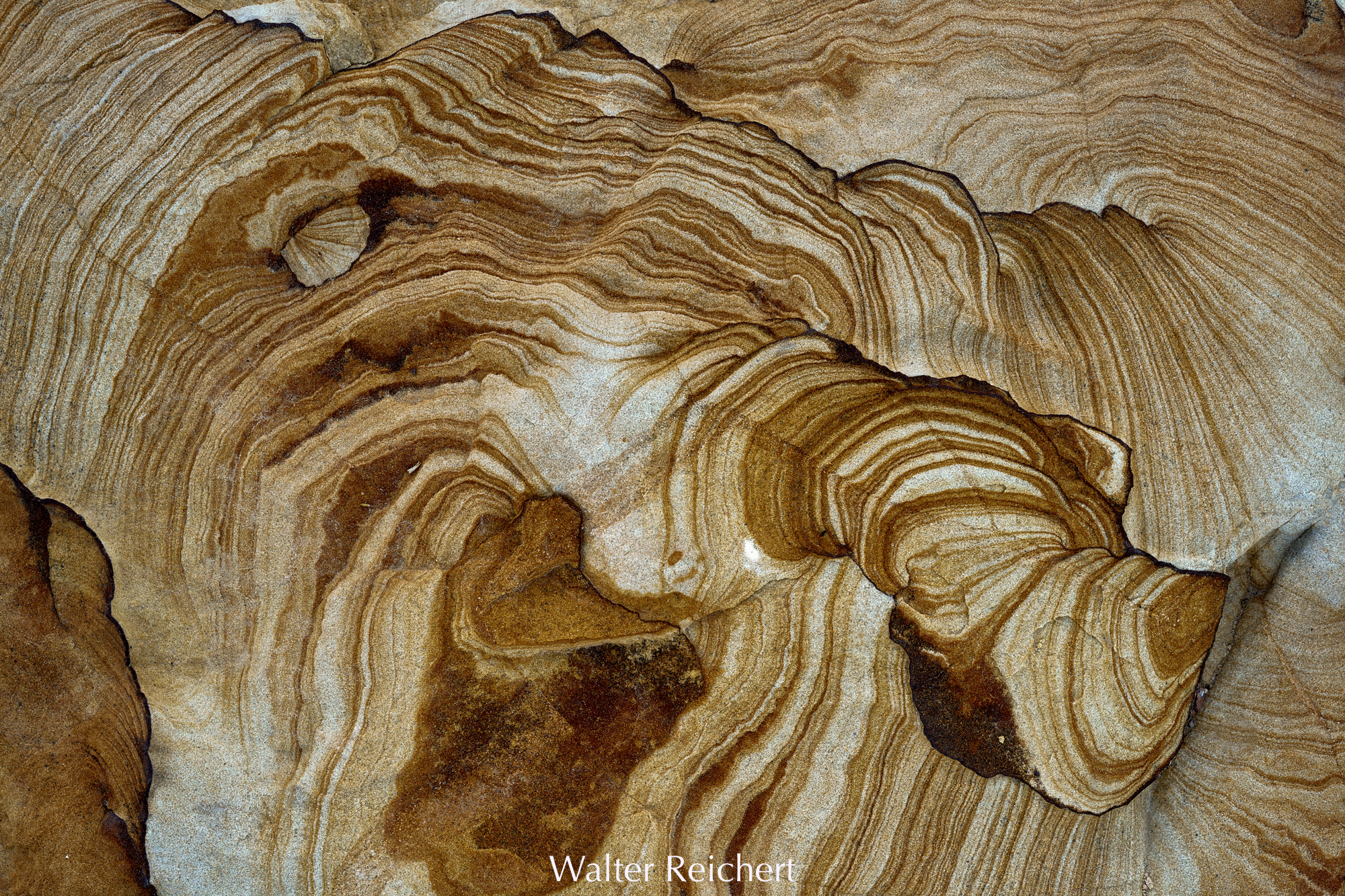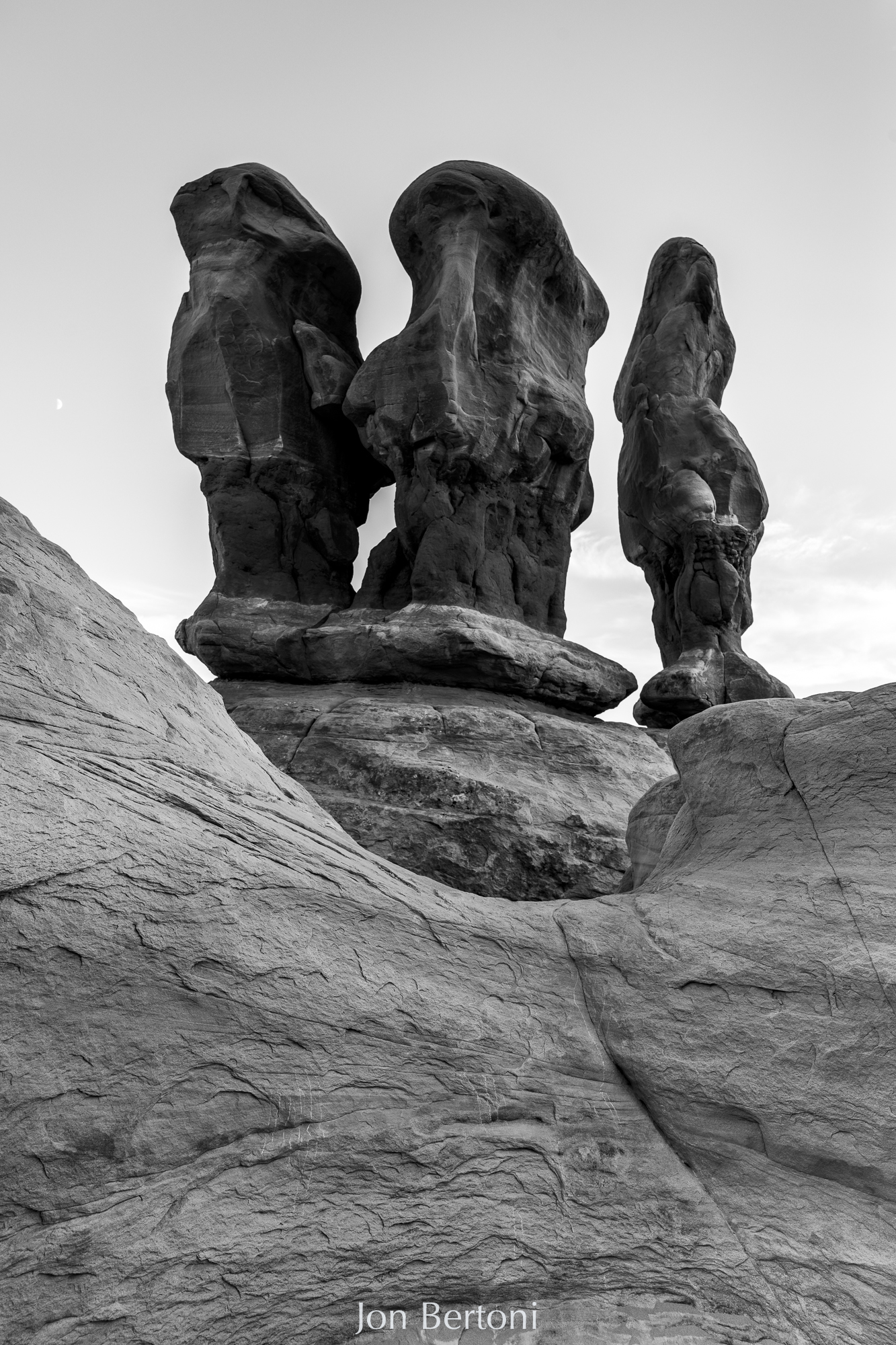 Jon turned three hoodoos into a sculpture garden. His black and white conversion focuses
us on the shapes and the texture of the rock without being distracted by the color.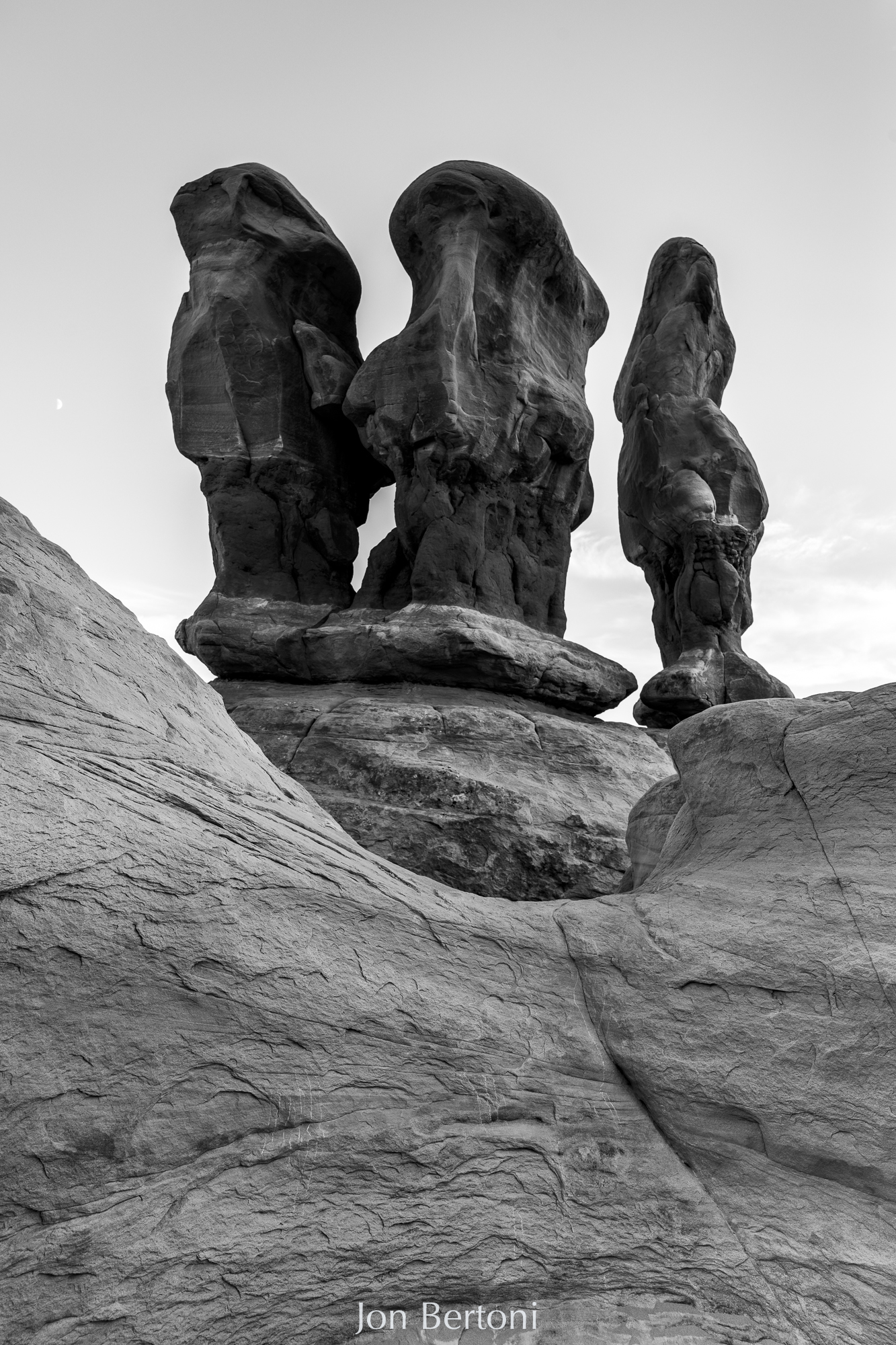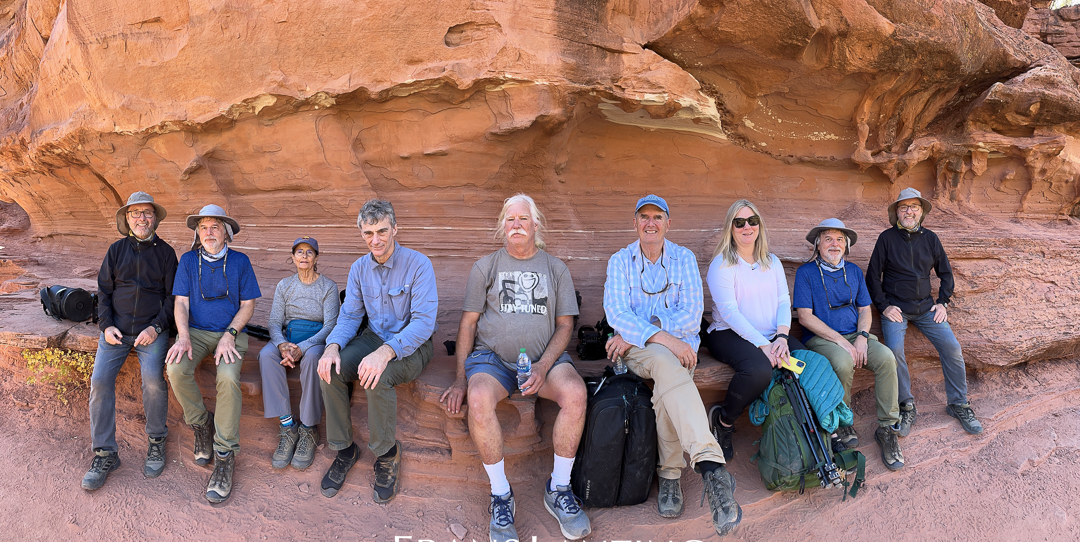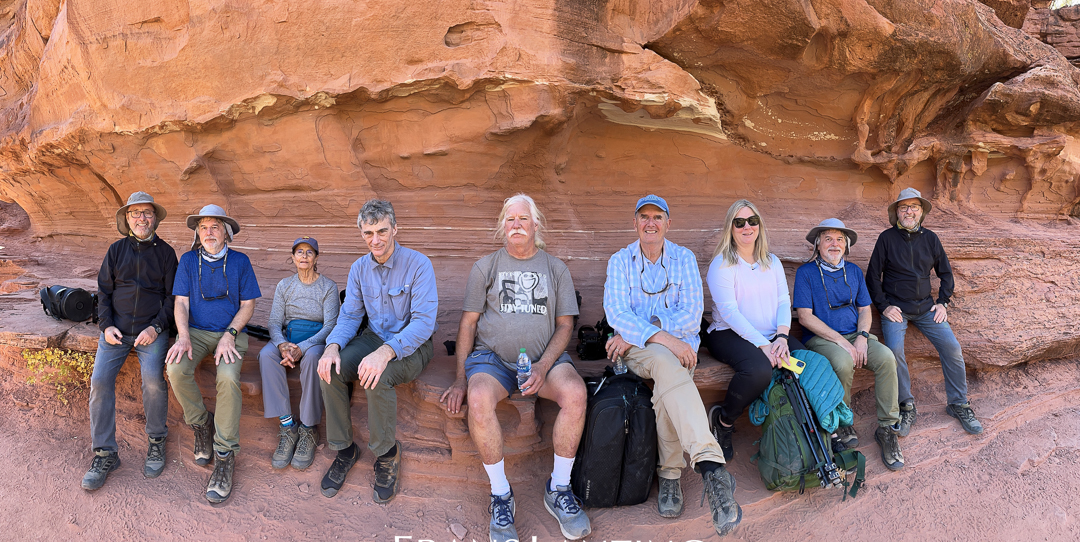 Recently I joined with Justin Black from Visionary Wild to teach a workshop in Utah's Red Rock country. We timed our session to coincide with fall color which created amazing photographic opportunities. We had a great time creating and sharing images.
Here are some of my favorite images created by our participants.
We hope you like the results too!
Check out our Events page for more information on upcoming travel, workshops and online courses or sign up for our mailing list to receive event information by email.