Participant images from Svalbard, July 2023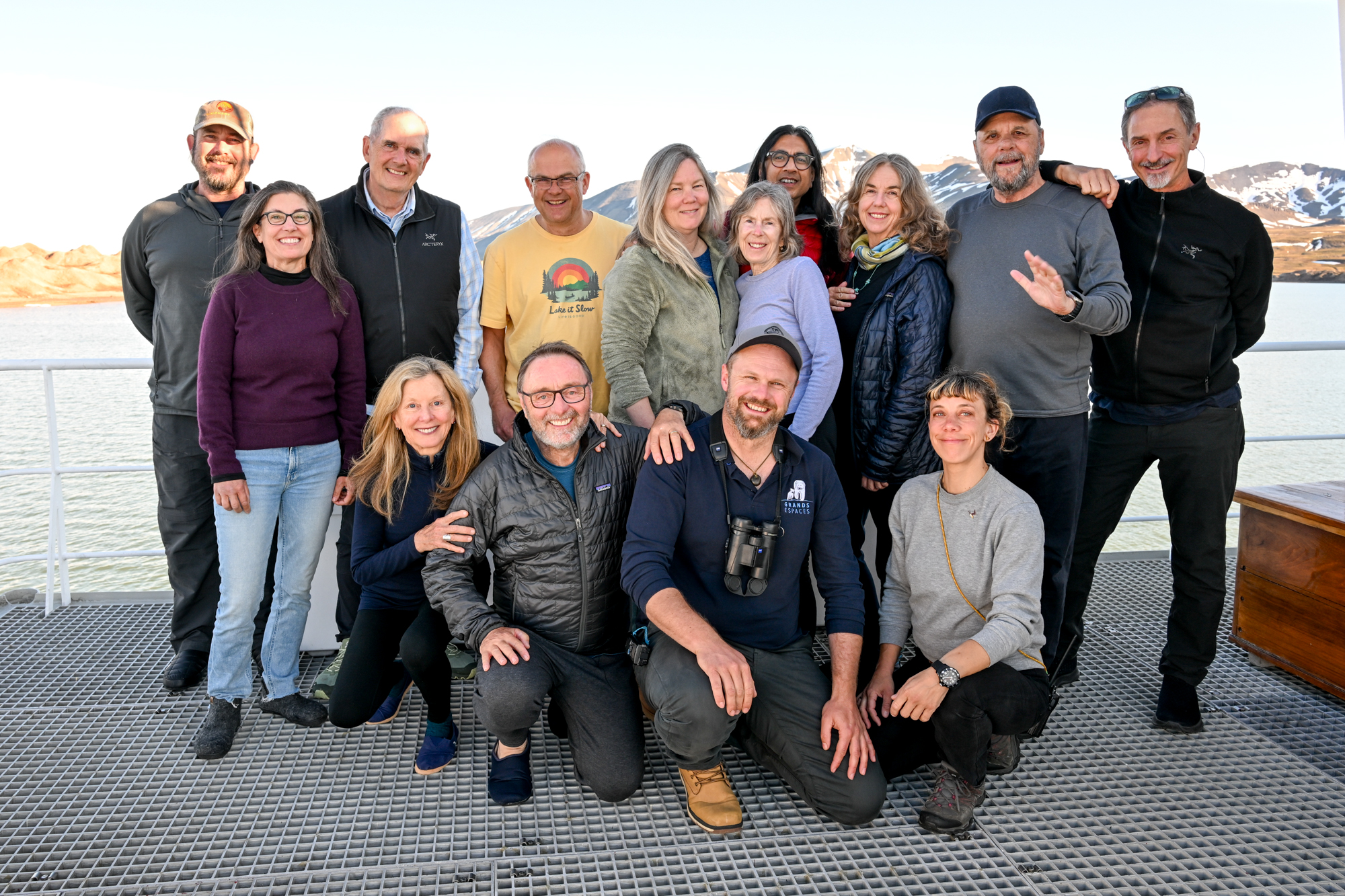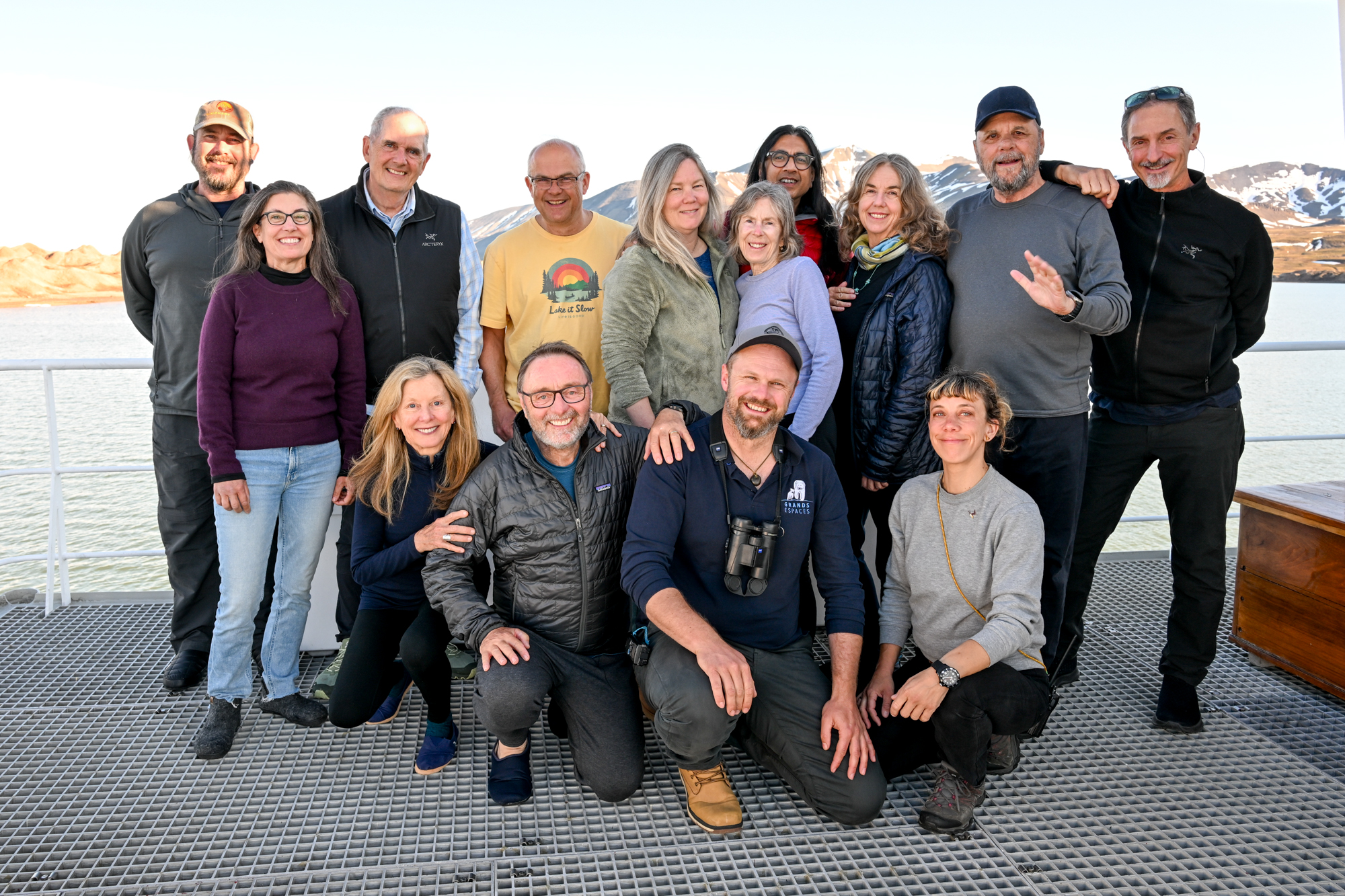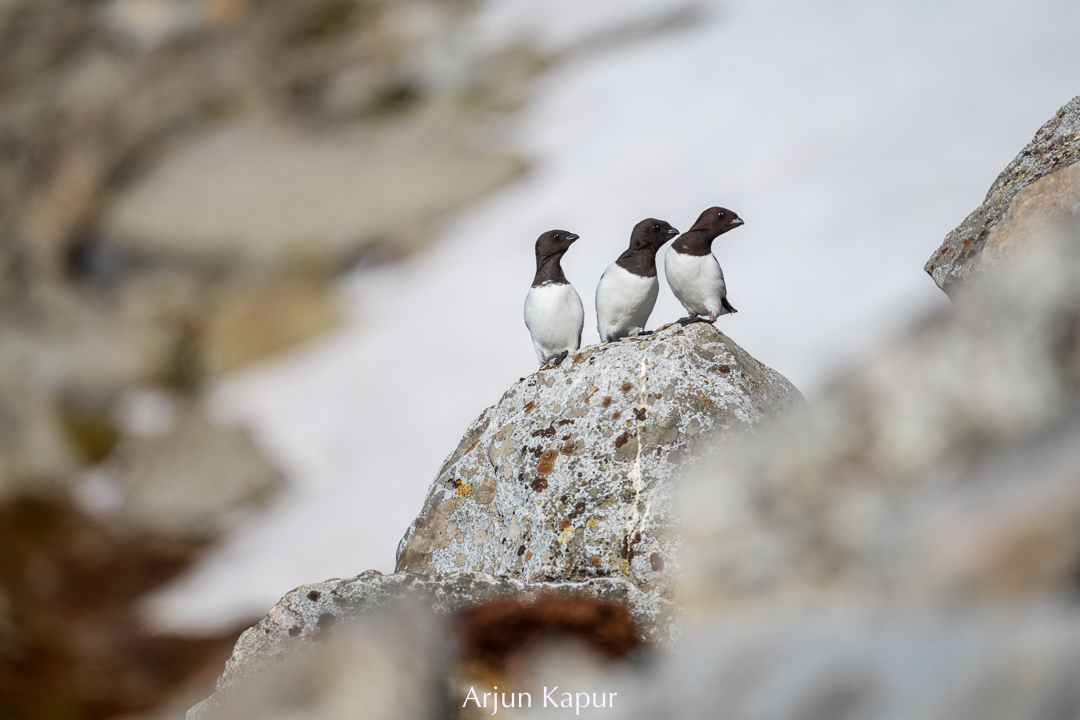 Little auks are small sea birds and Arjun Kapur captured them in a clever way with negative space behind the birds.
I like how he kept them small in the frame even though his long lens would have enabled him to bring them much closer.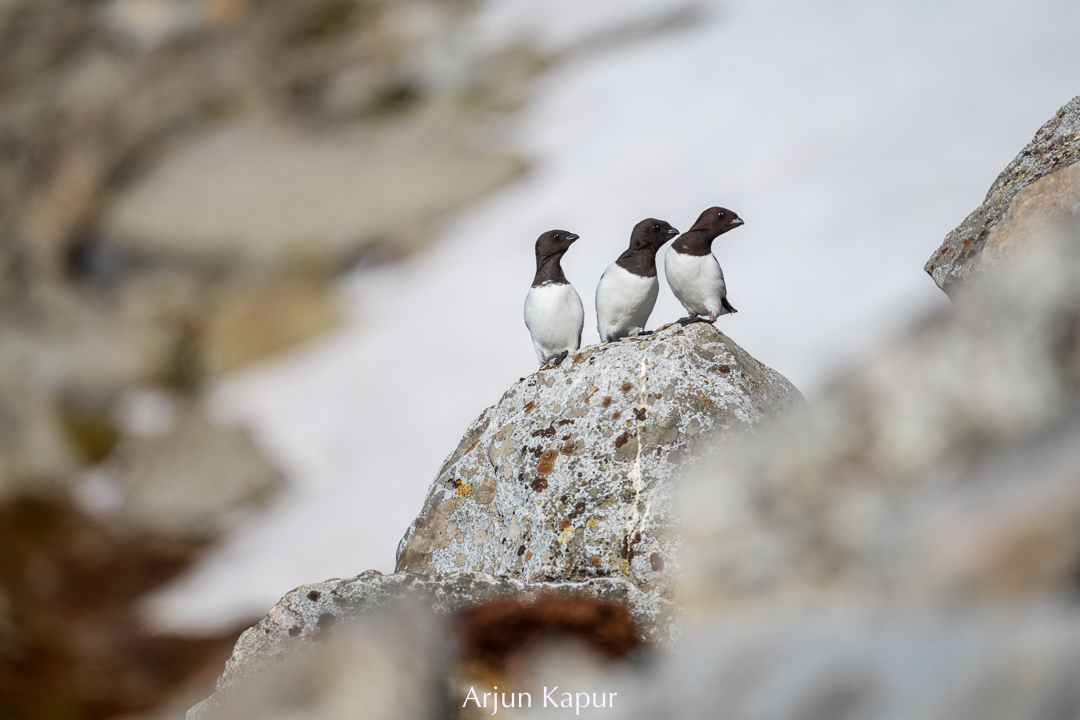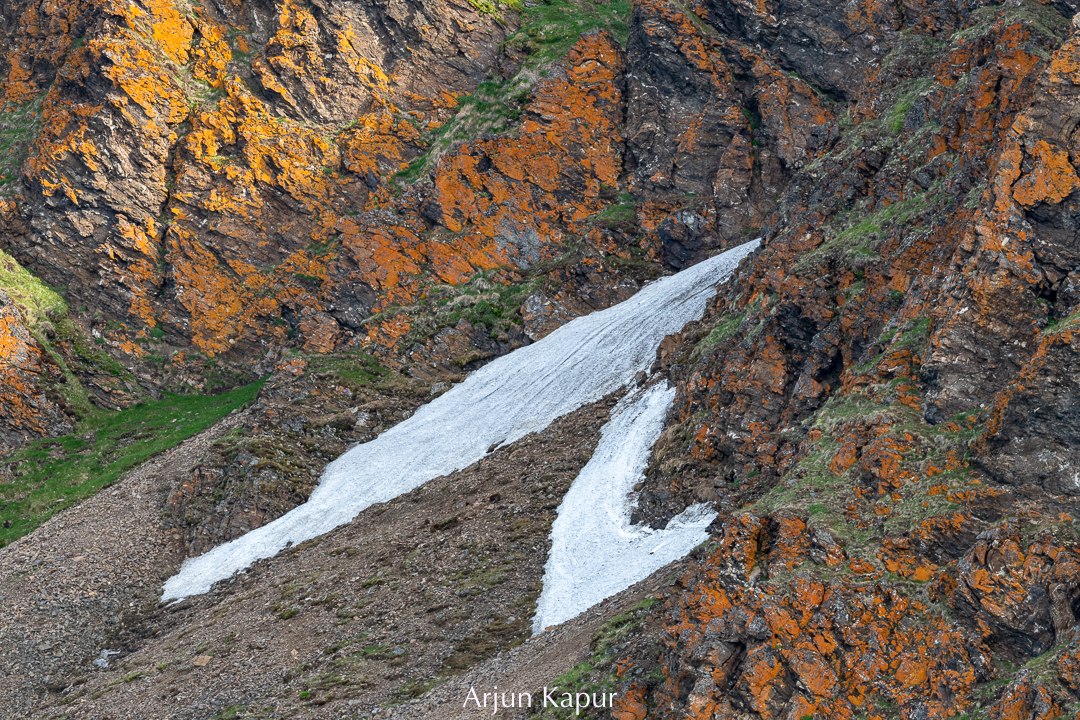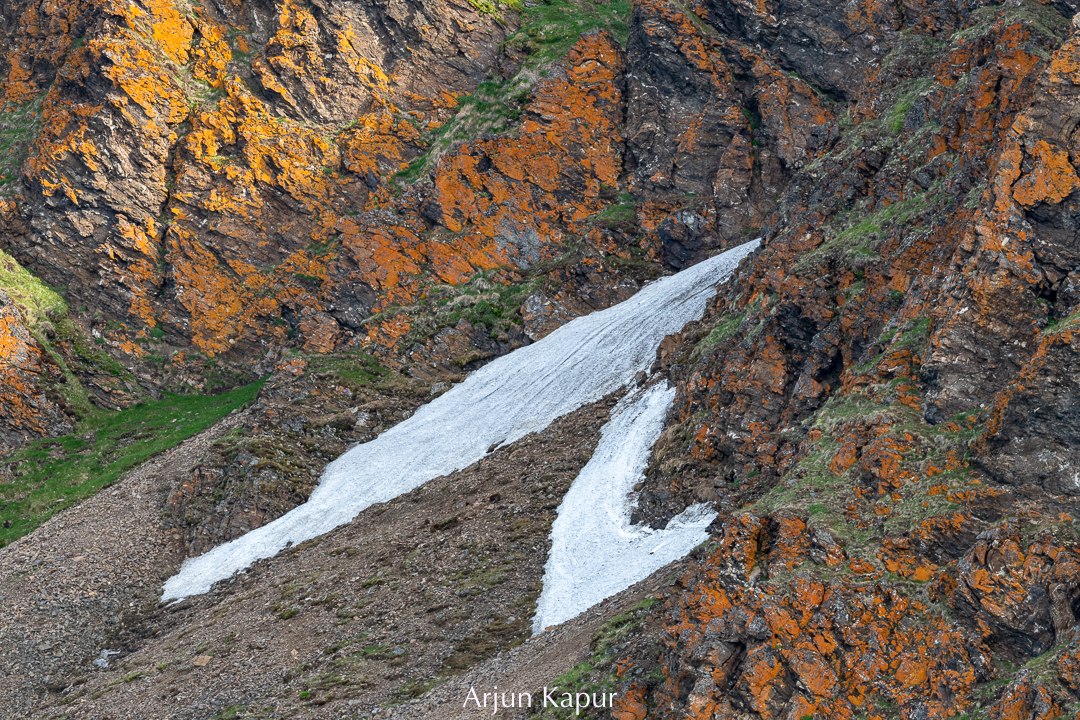 Arjun Kapur's image shows the waining of snow on a hillside covered in lichen. A subtle reference to the bigger
patterns of snowmelt that are dominating Svalbard.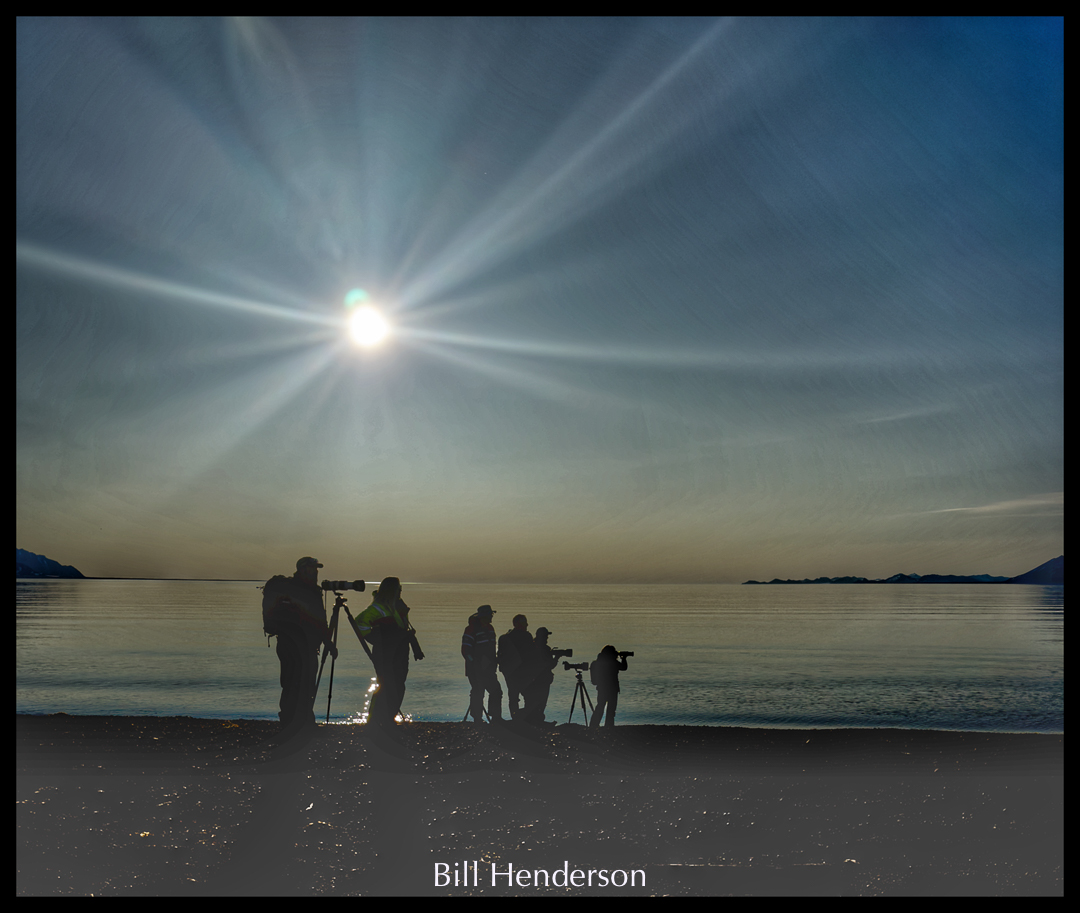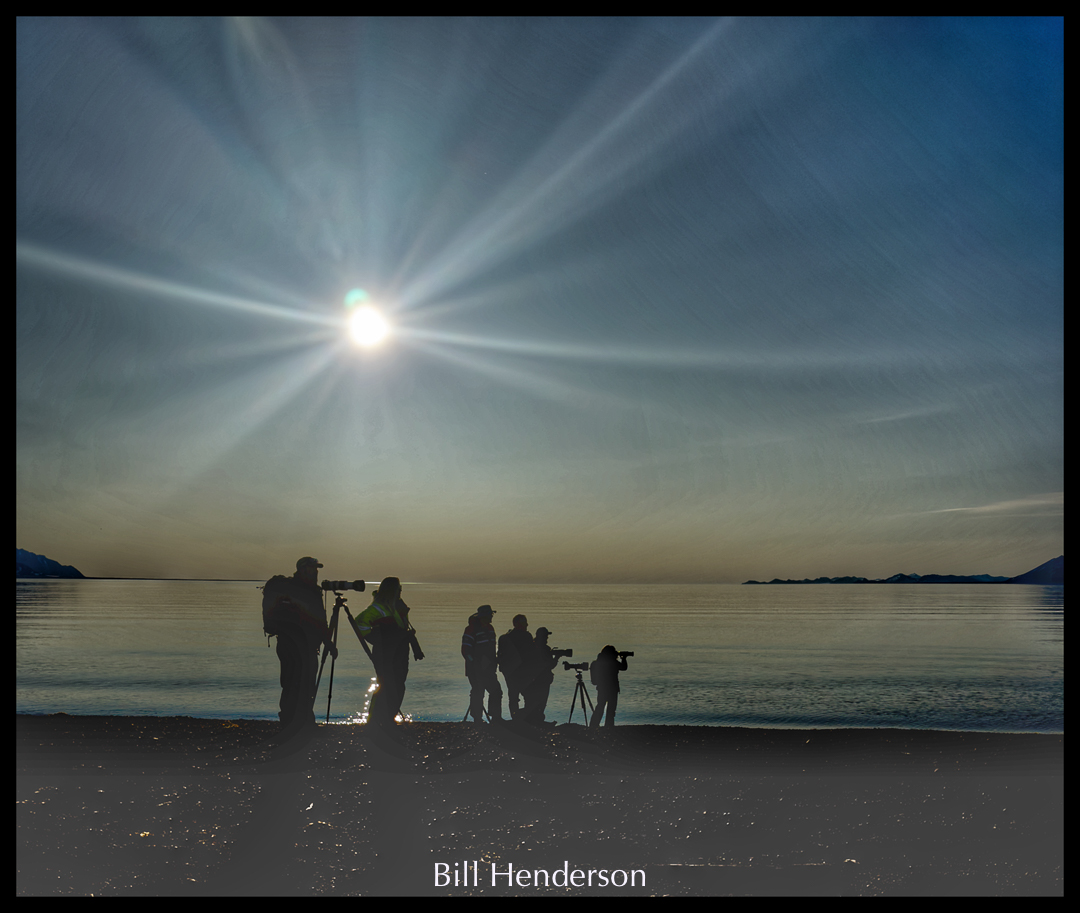 Bill Henderson brought his mighty Fuji GFX camera but ended up getting creative with his iPhone using the settings
on his Snapseed app. One image shows a nearly perfect separation between participants under a dramatic sunburst.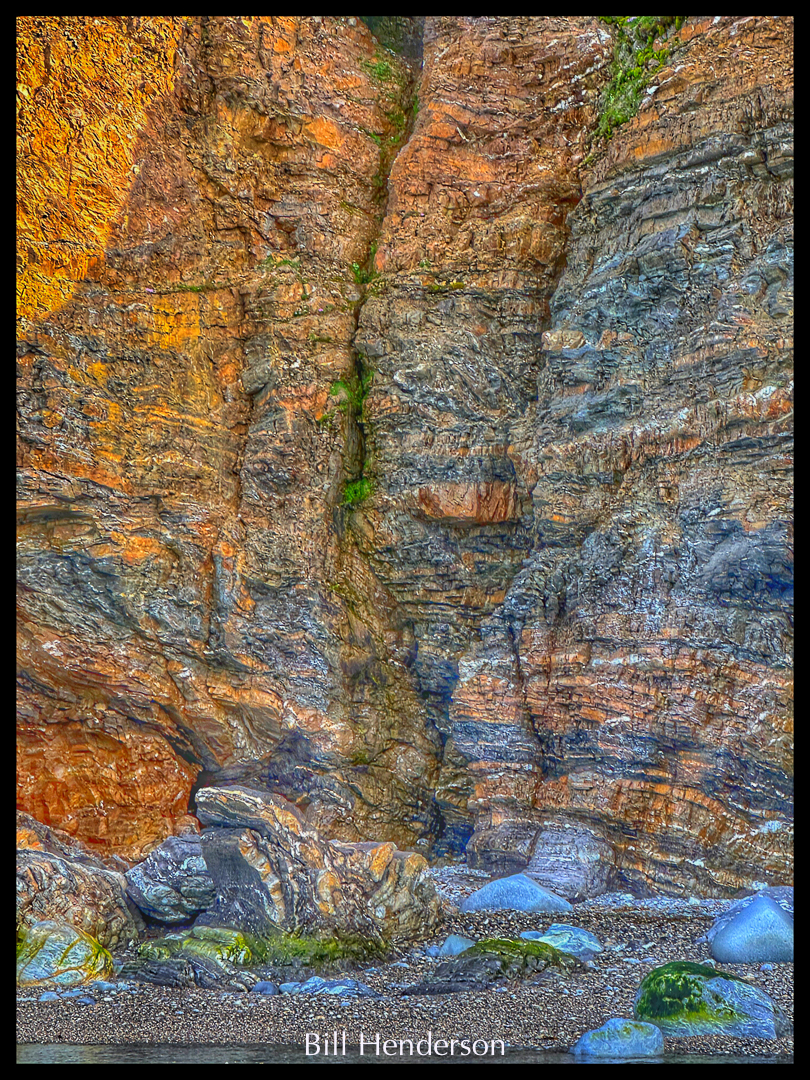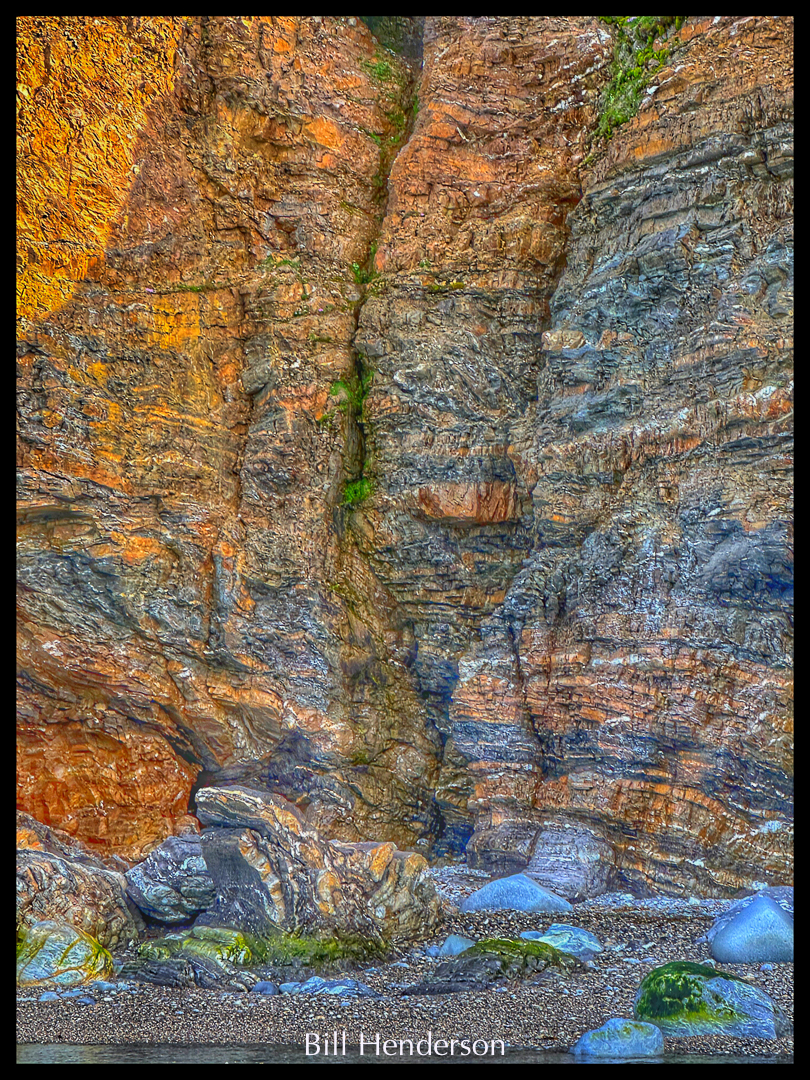 This image by Bill Henderson capitalizes on the colorful lichen on a hillside.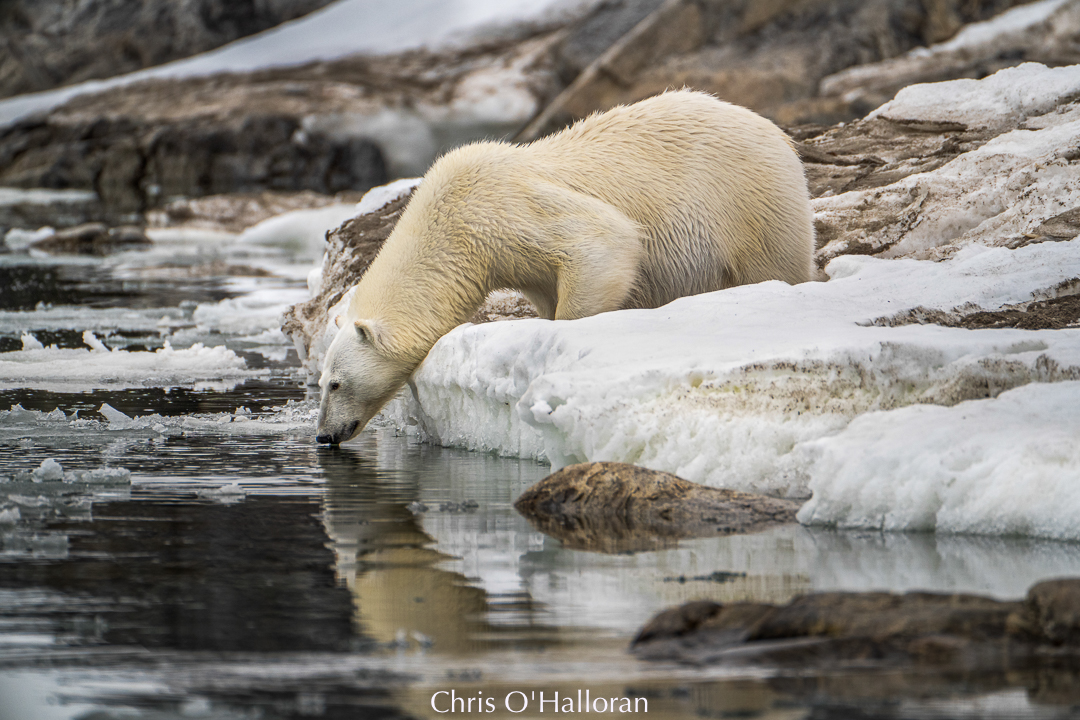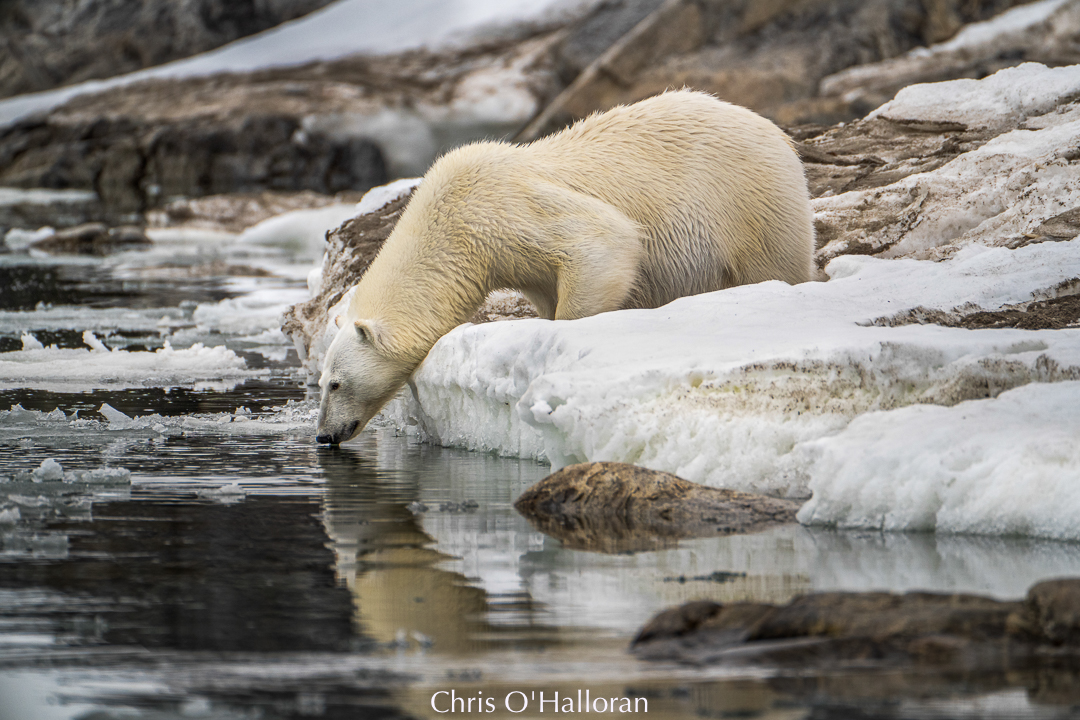 Chris O'halloran captured a perfect moment when a polar bear
was reaching out to the water's surface at a snowy shoreline.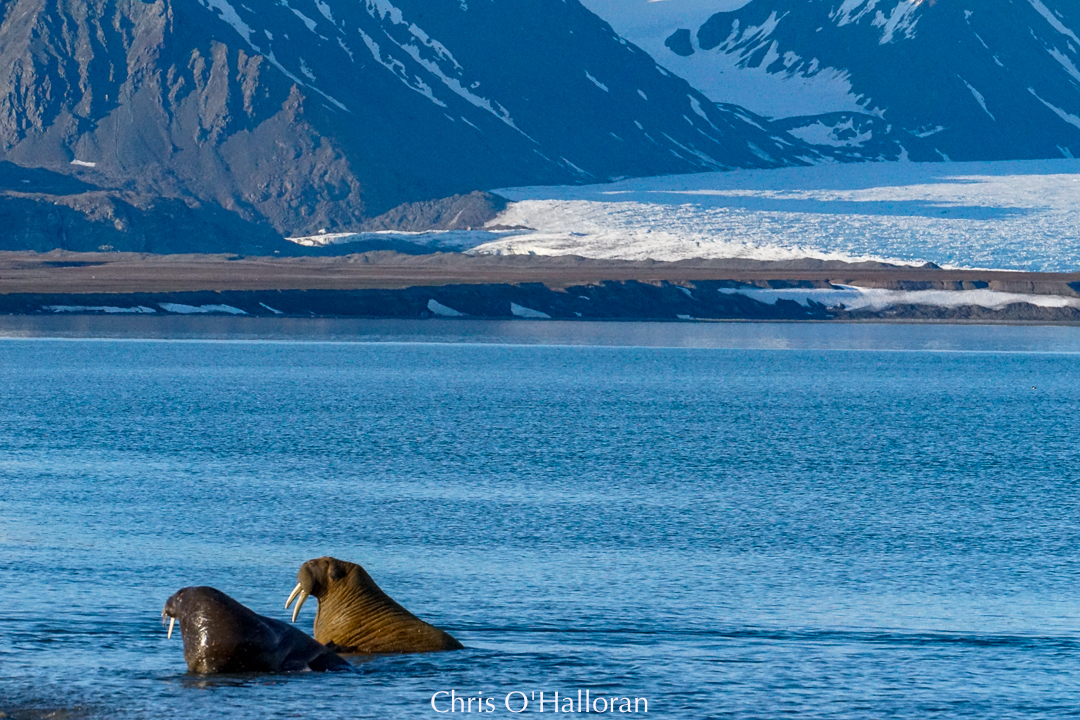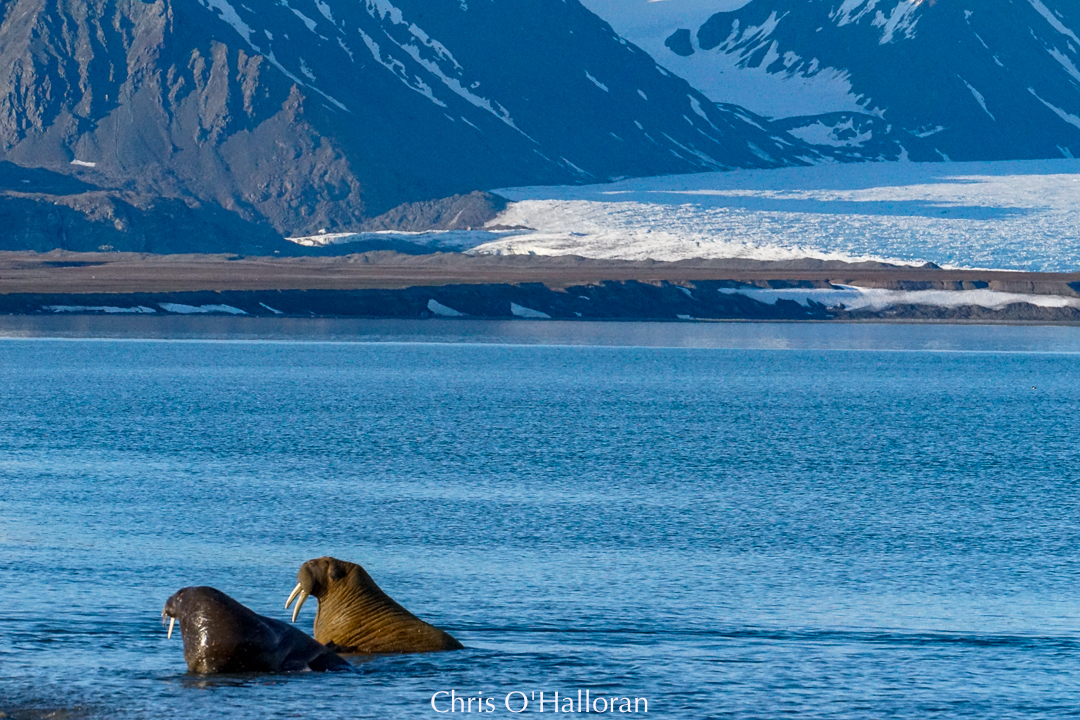 Chris O'Halloran framed two walruses in a wide setting that reveals the
expansive scenery with a retreating glacier in the background.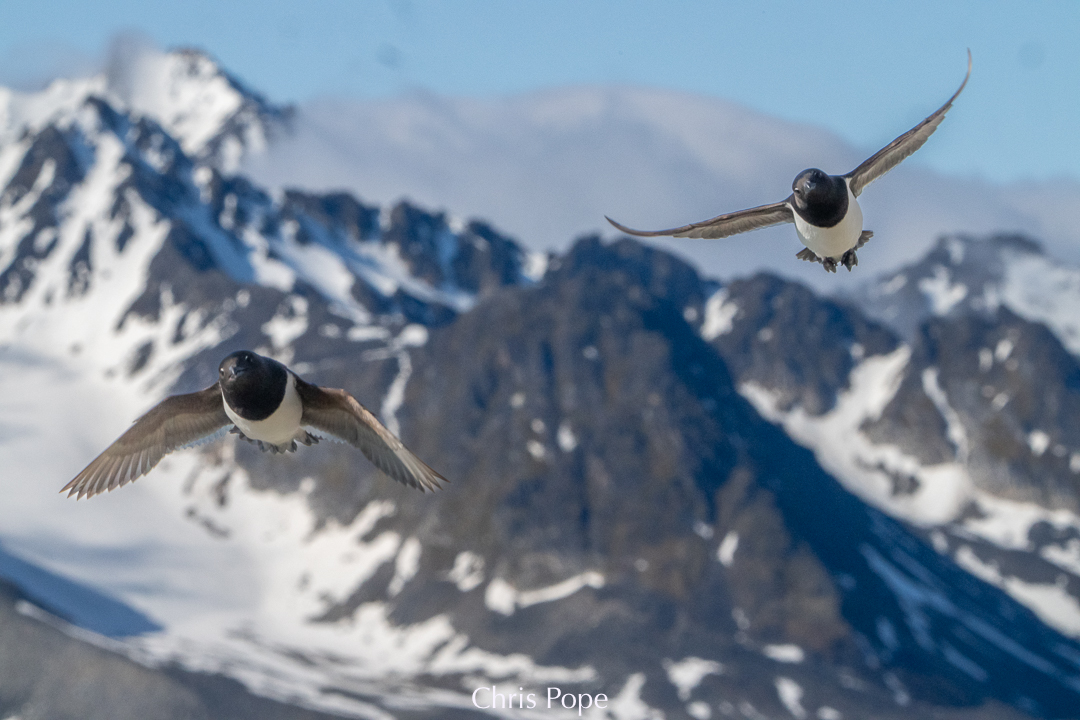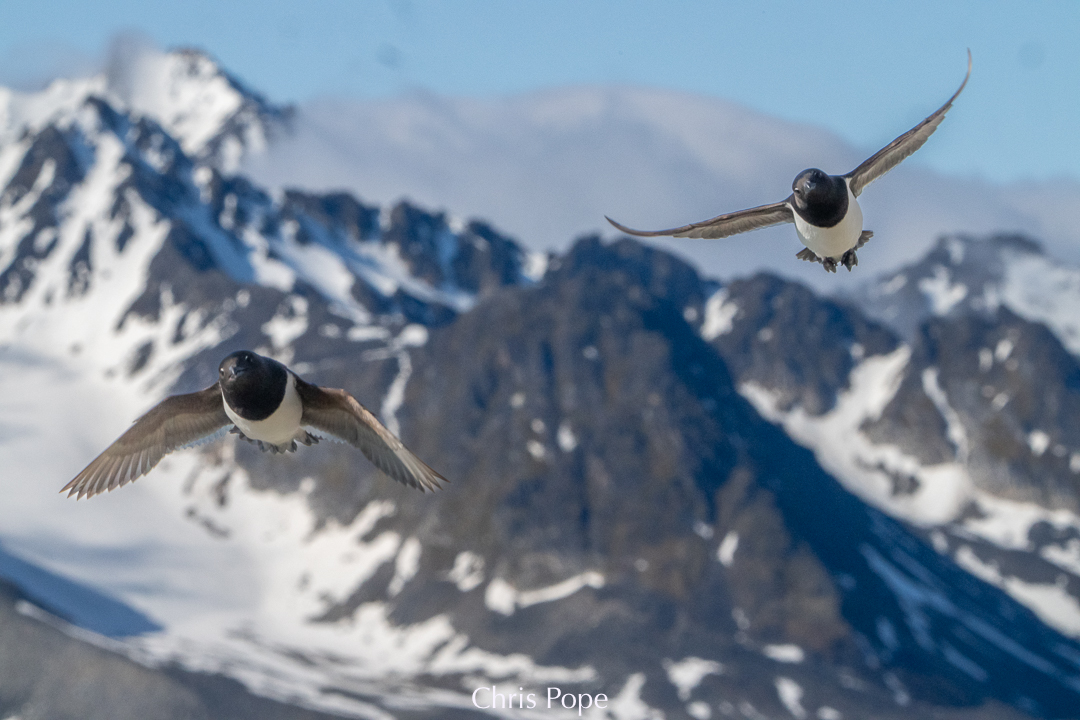 Chris Pope used the amazing abilities of his Sony A1 in a burst mode and an AFI detection mode to capture two
little auks flying straight at him at 30 miles an hour. Our cameras can do much better than we can when it comes
to capturing unpredictable animal action.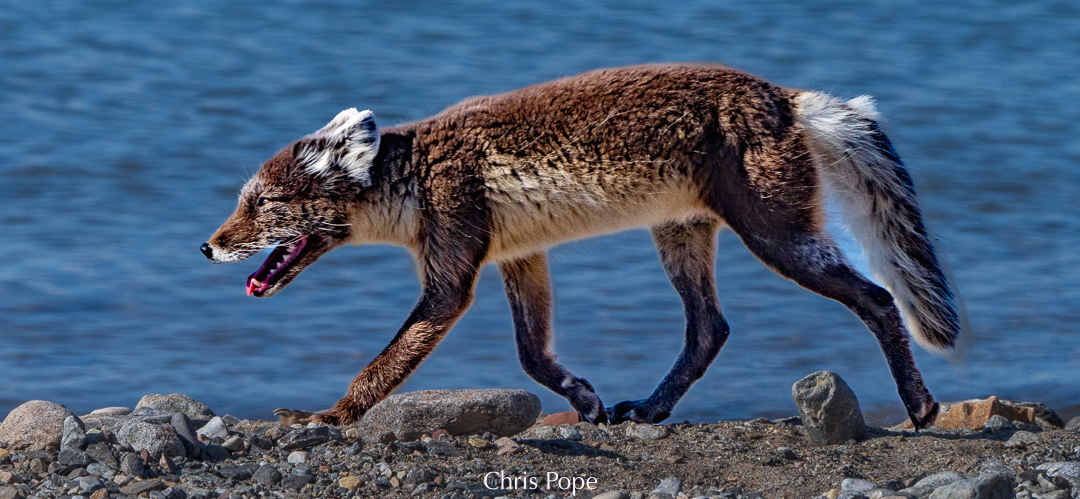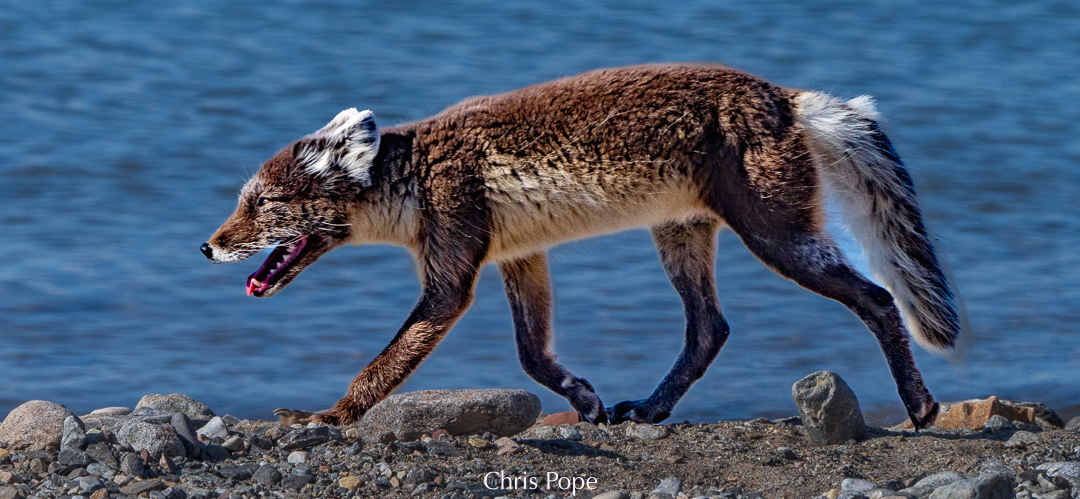 Chris Pope also captured this image of an arctic fox trotting along
a shoreline with a little fluff from his winter coat on its ears and tail.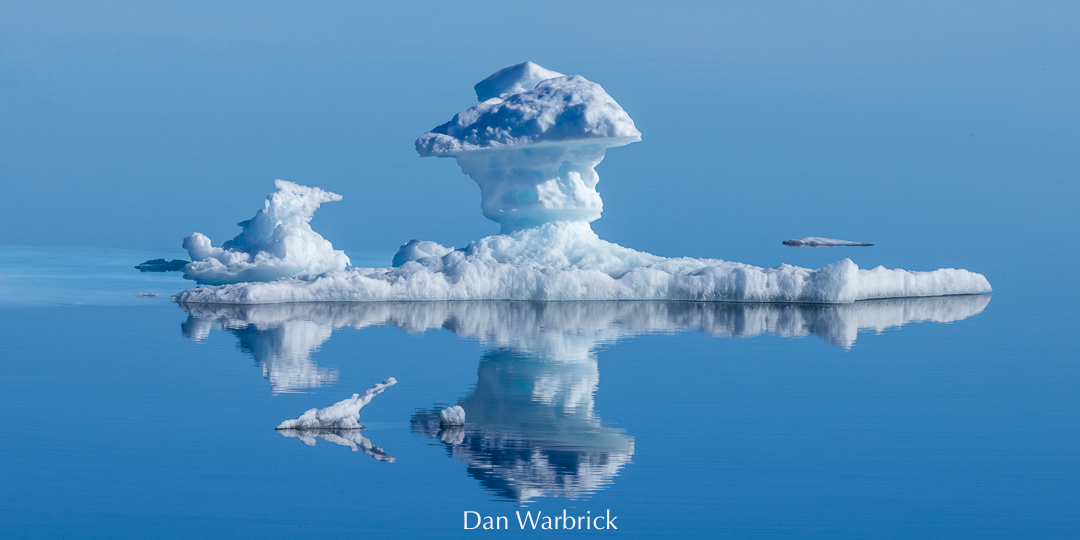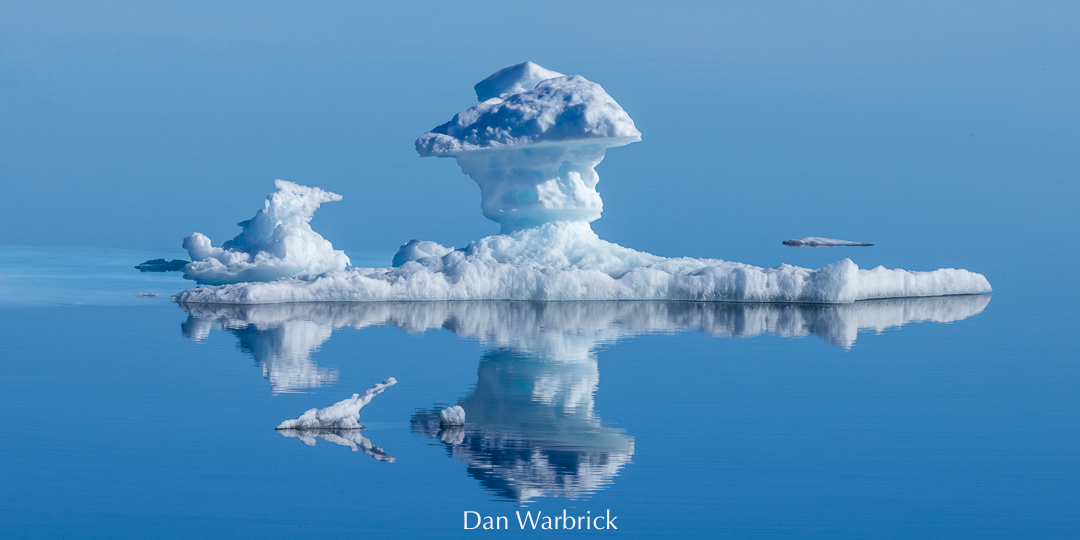 Dan Warbrick did really well with this image of a floating ice sculpture. One of many which we encountered.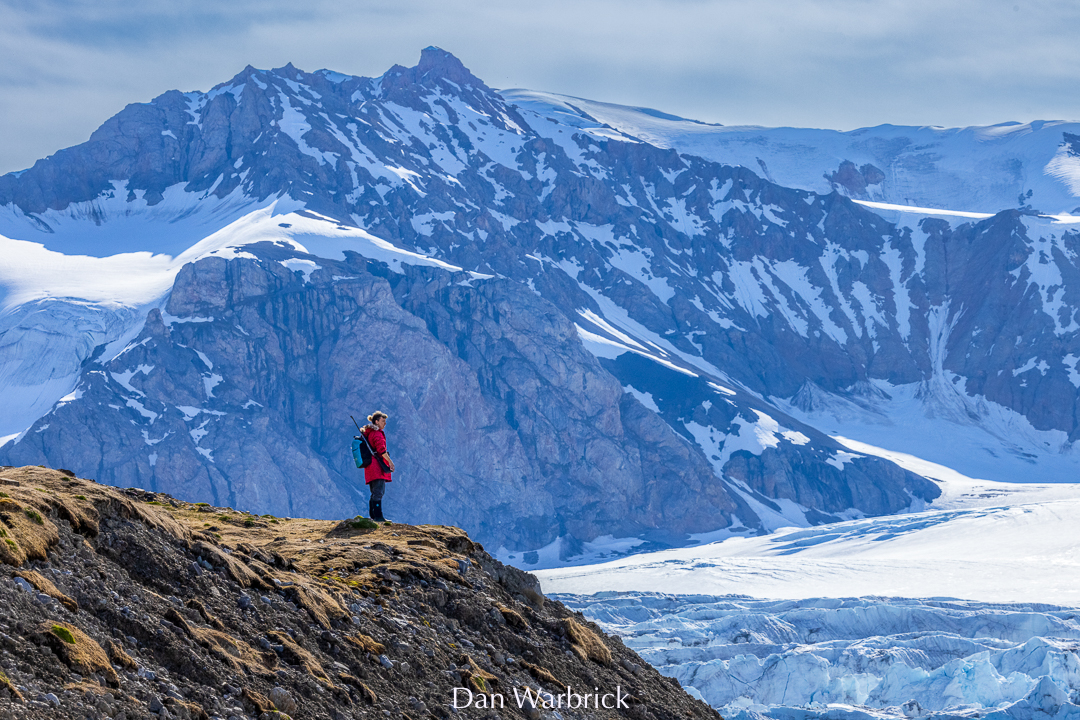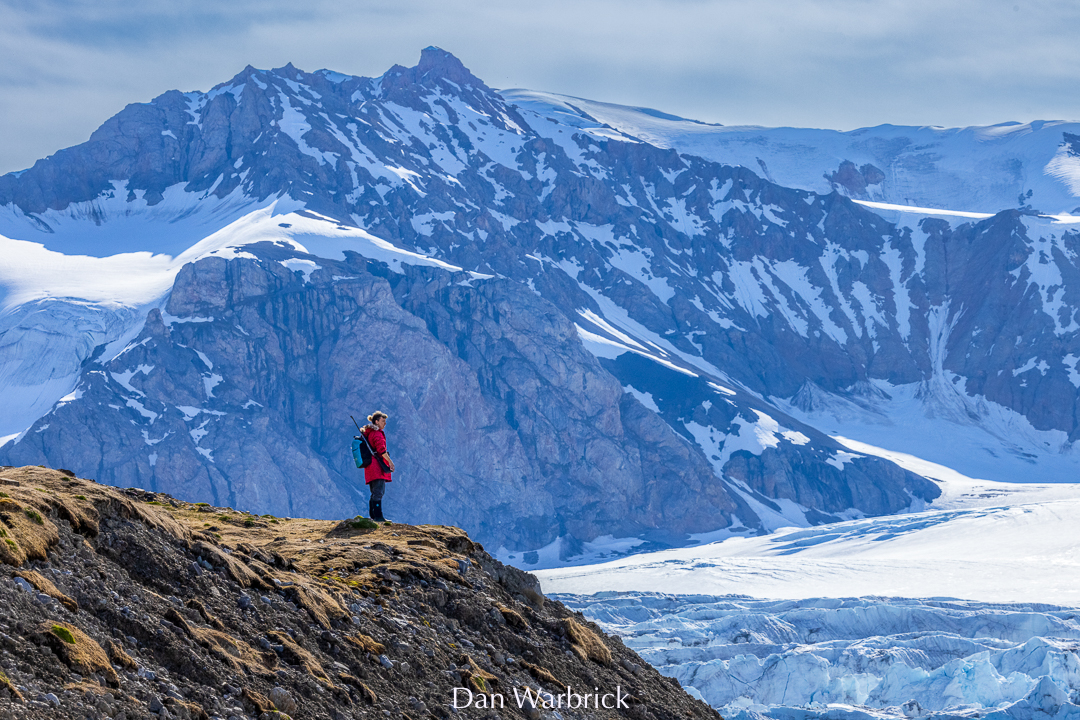 Dan Warbrick also captured this image of one of our guides at a high overlook above a glacier. Of course that red
jacket was the perfect counterpoint to the prevailing blue.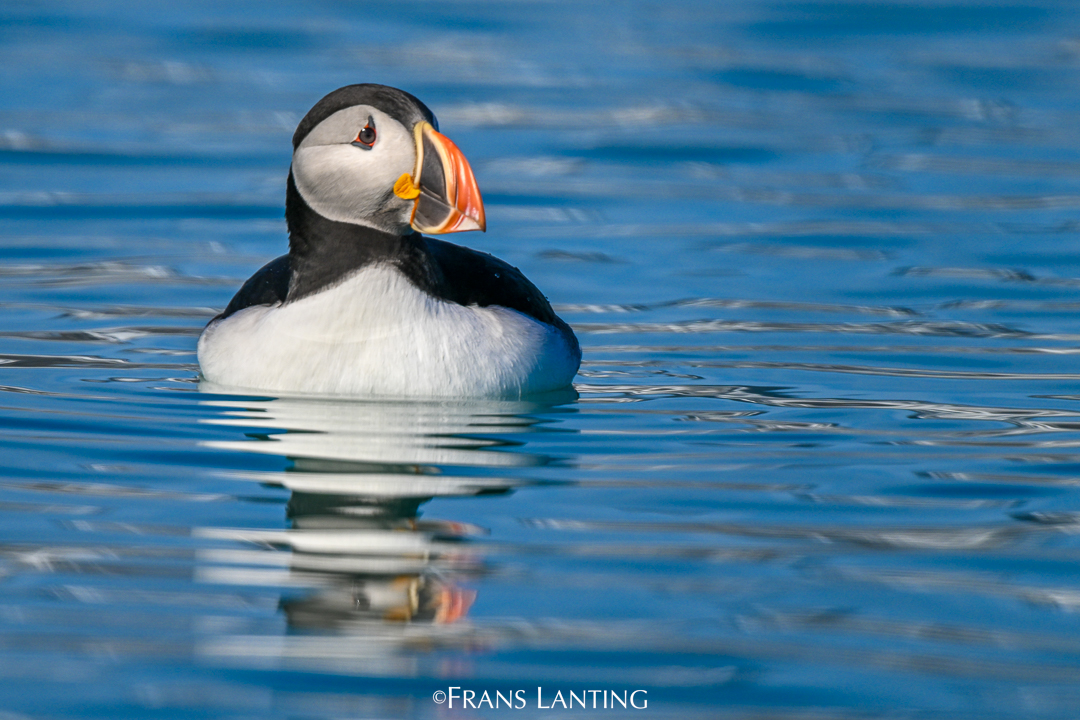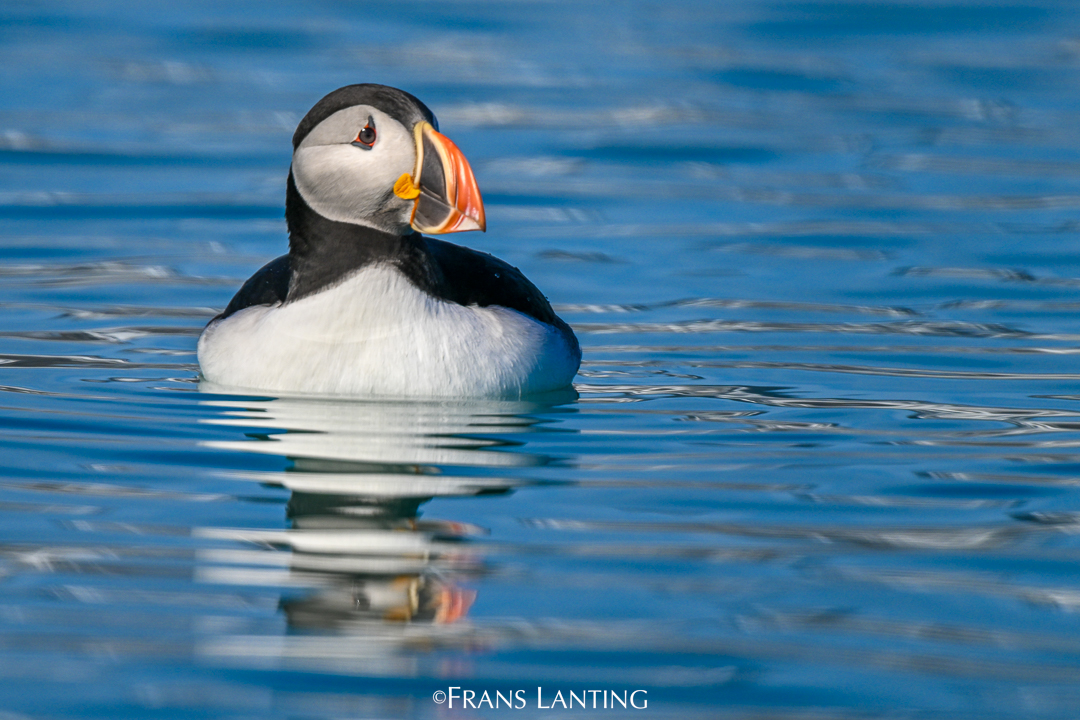 I was very happy with this image of a puffin captured under near perfect conditions. Sun behind me and glassy water.
I used a 500mm lens with a 1.4 extender.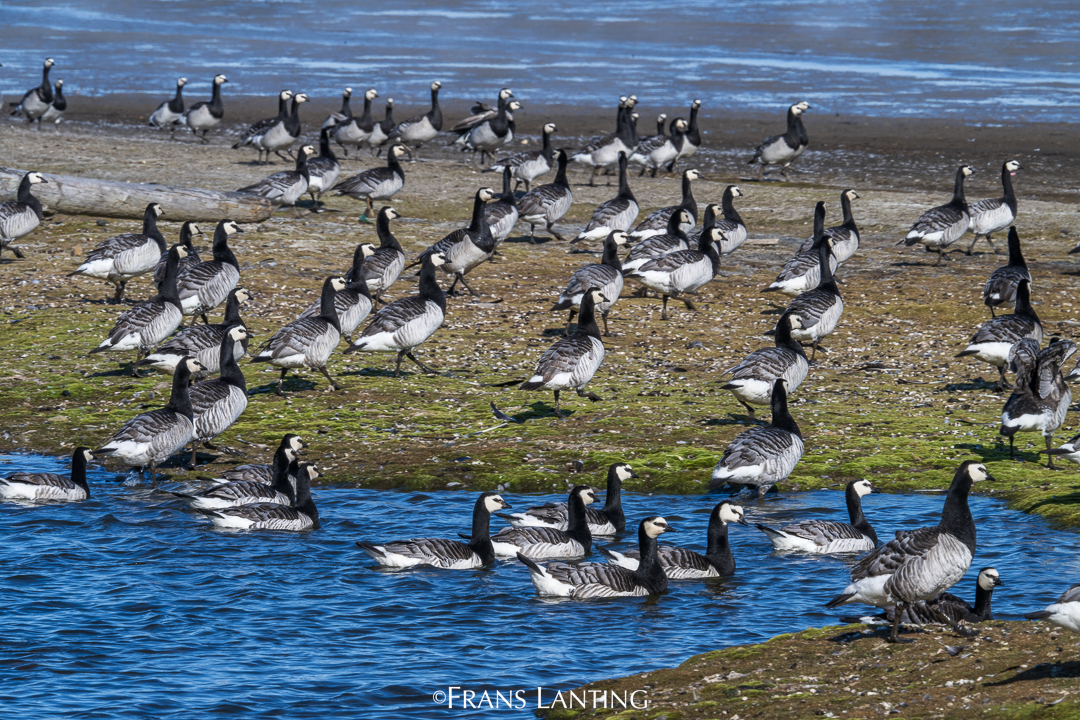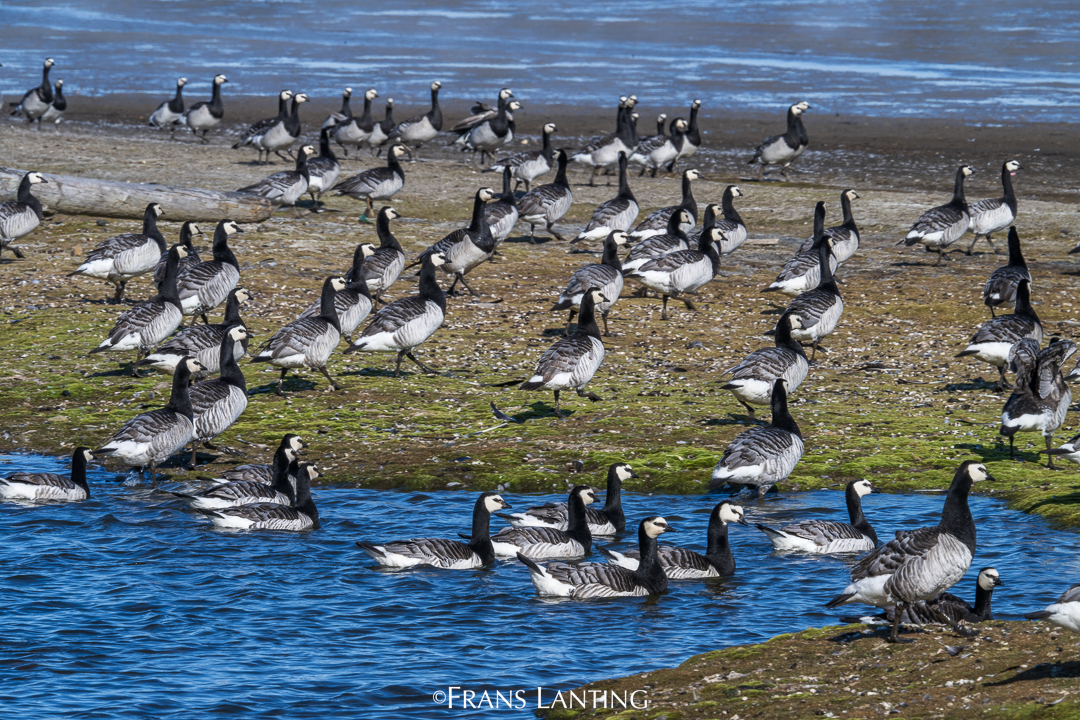 Wildlife is easy to photograph even at the outskirts of Longyearbyen. These barnacle geese all nested within the
city limits and are gathered here at a lagoon.
Linda Feldt decided to give this polar bear space within her frame and that lead to an interesting image
that balances rock, snow, and water for a complex composition.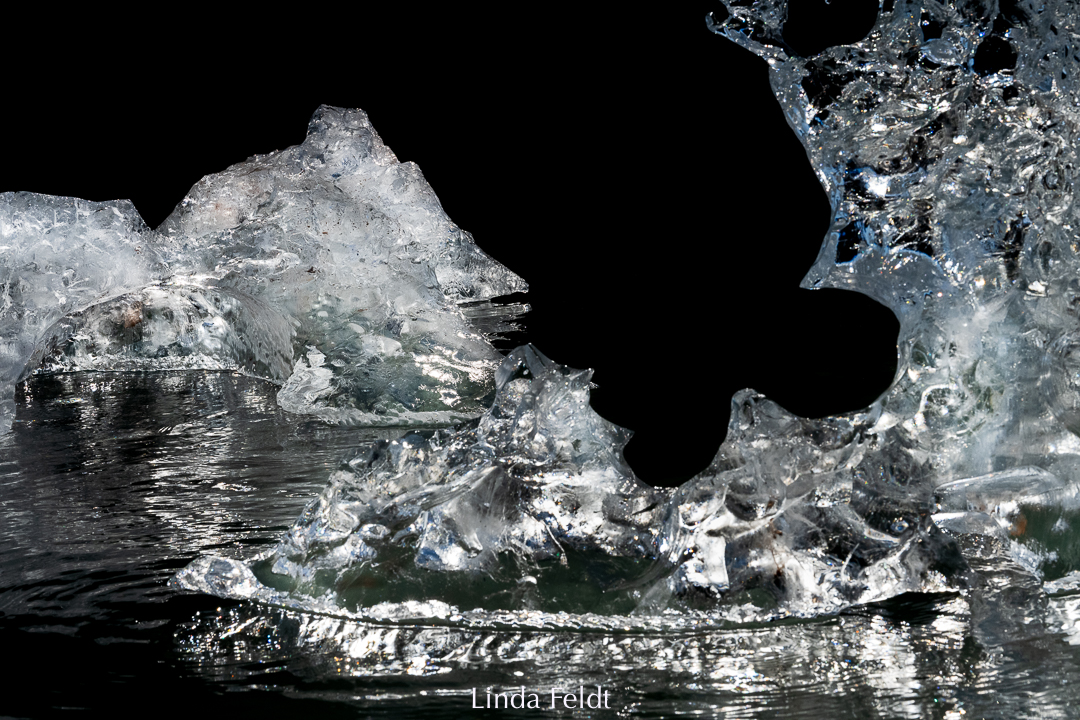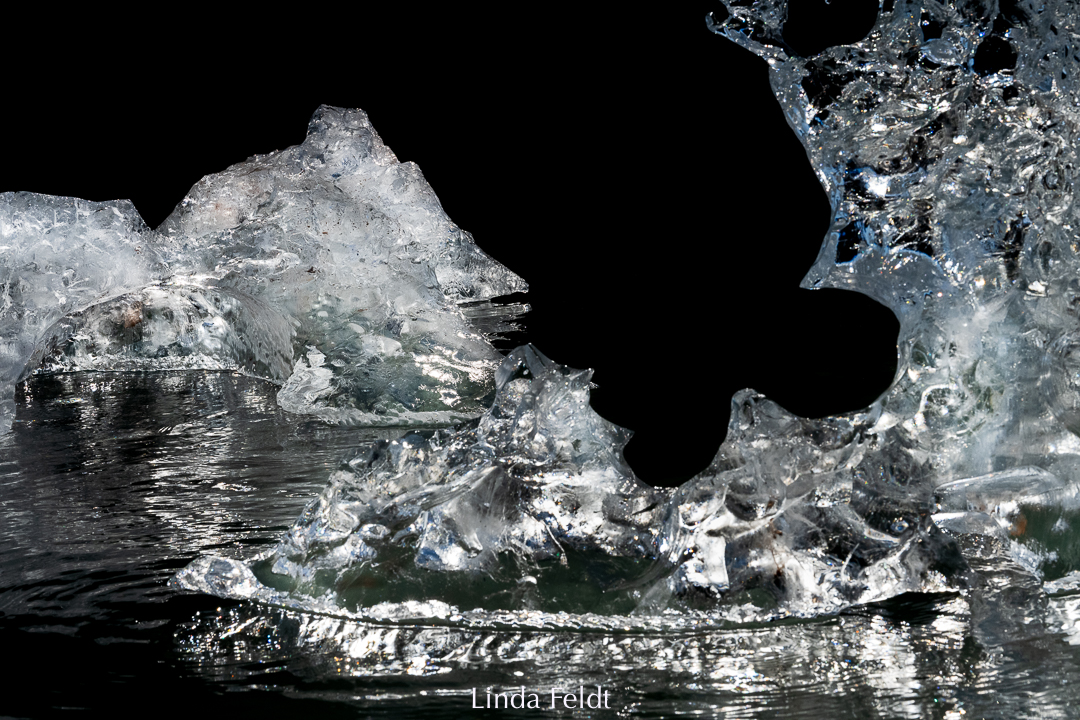 I was in a zodiac with Linda Feldt when we maneuvered our raft to a position where this ice sculpture was
backlit against a rock formation in shade which gave all of us an excellent chance for graphic images of melting ice.
Kudos to Linda for capturing this.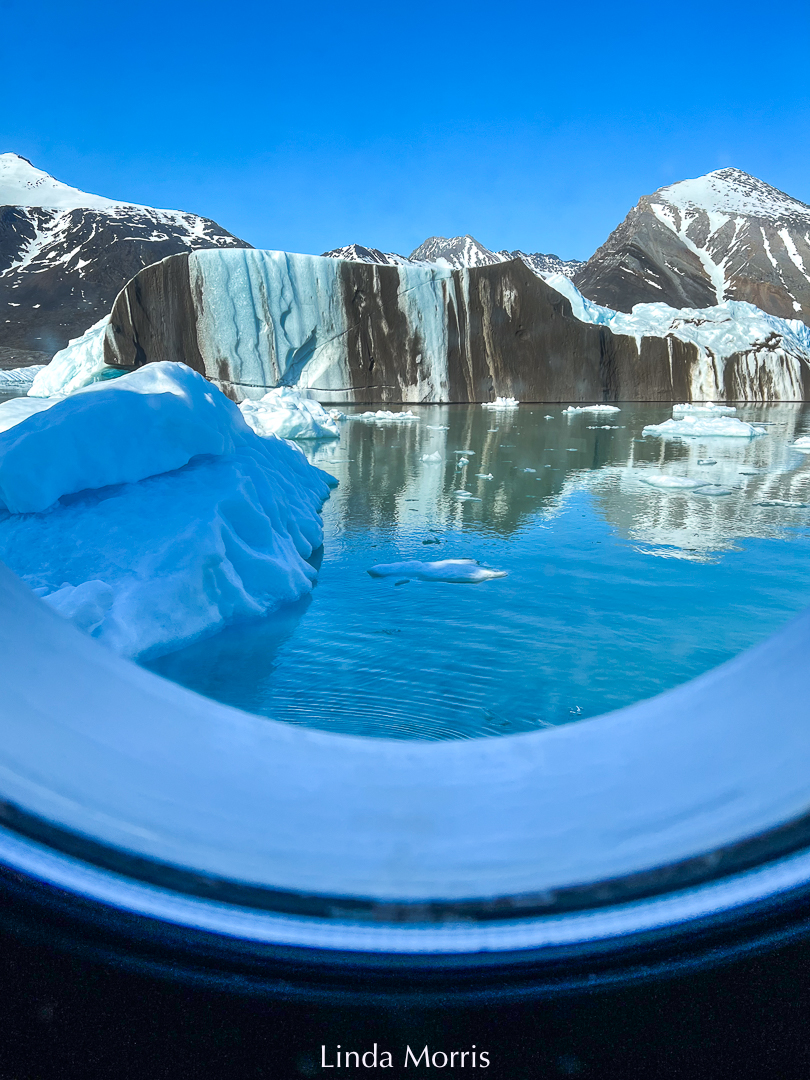 Linda Morris used her phone to frame this amazing iceberg colored by dirt. The bottom of her frame reveals
the porthole in her cabin which makes for an interesting near/far justaposition. Well done!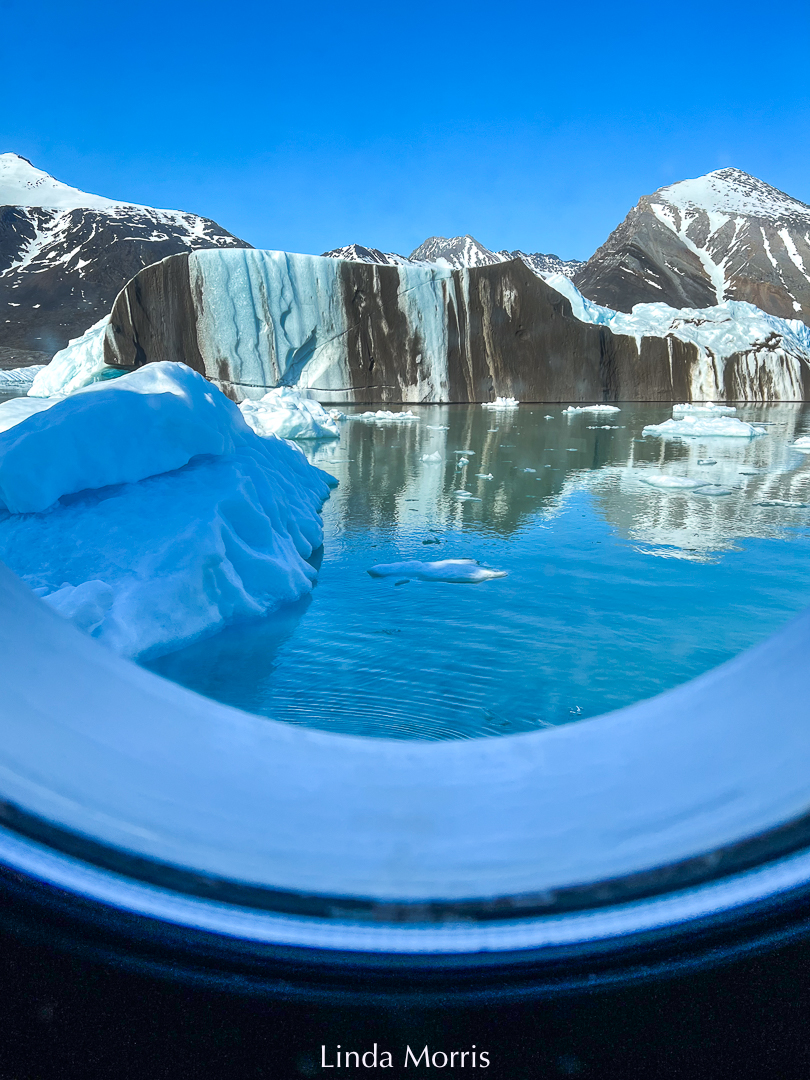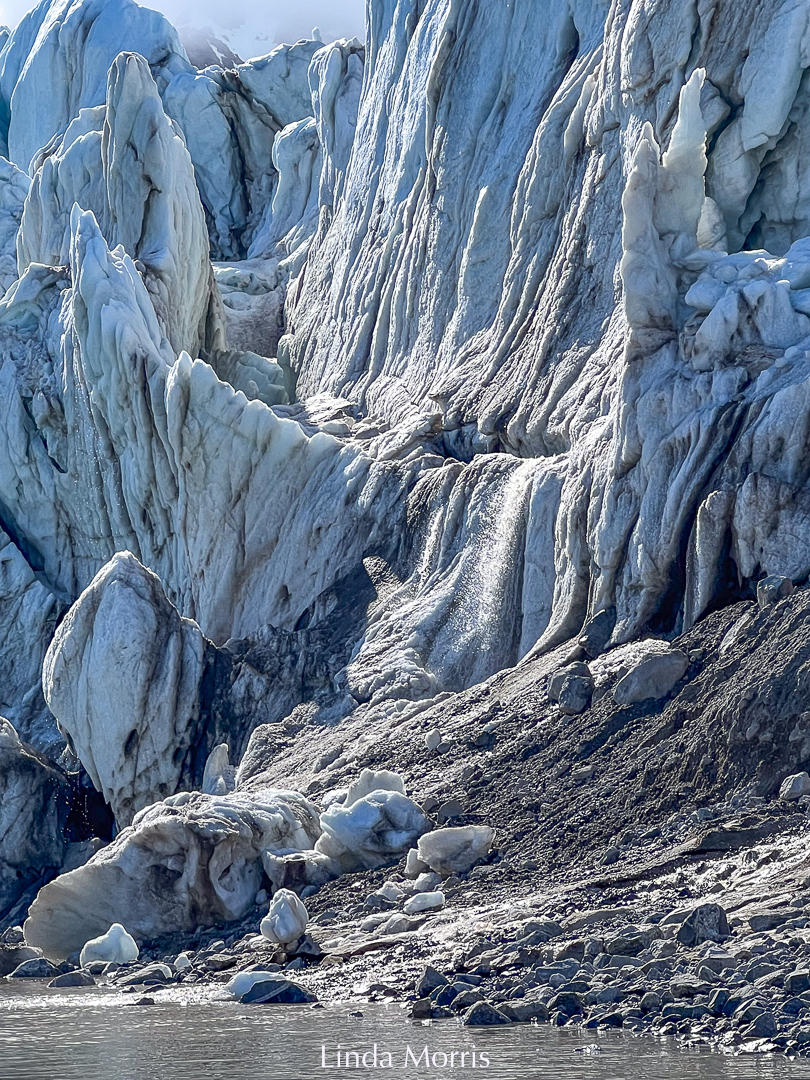 On a grander scale, Linda Feldt captured the edge of a melting
glacier with water gushing out using back lighting in an effective manner.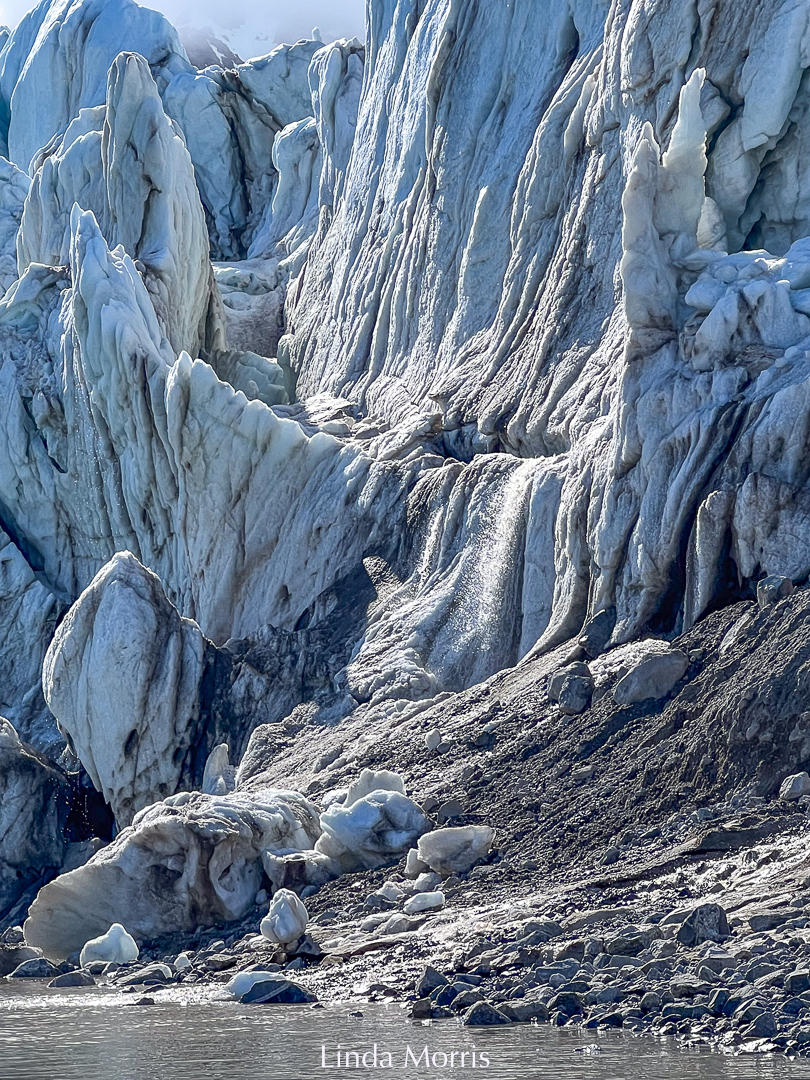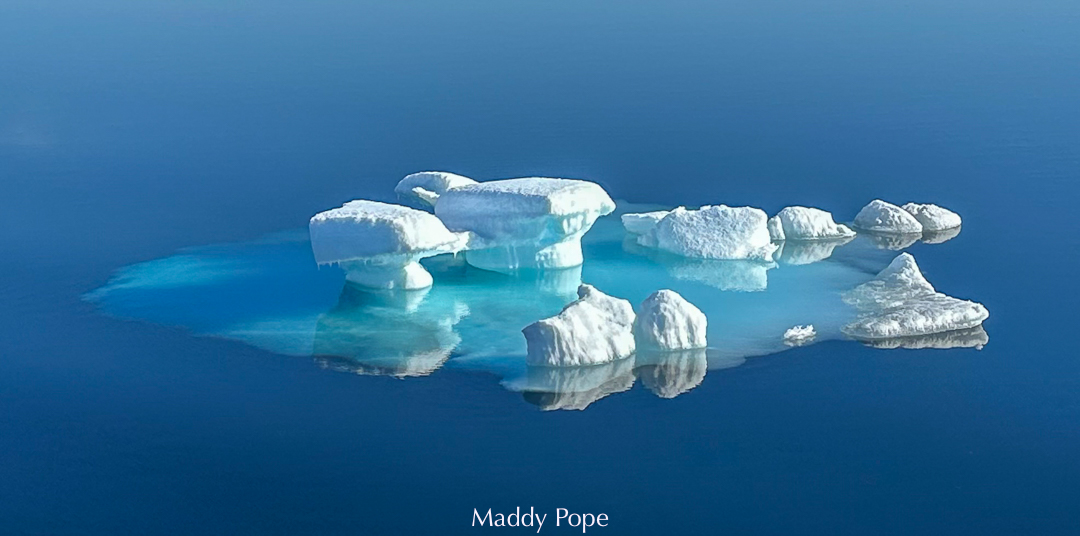 Maddy Pope also made effective use of her phone to capture this floating ice sculpture, a parallel to Dan
Warbrick's image. I imagine that both of these intricate ice formations have dissolved by now into the Arctic Ocean.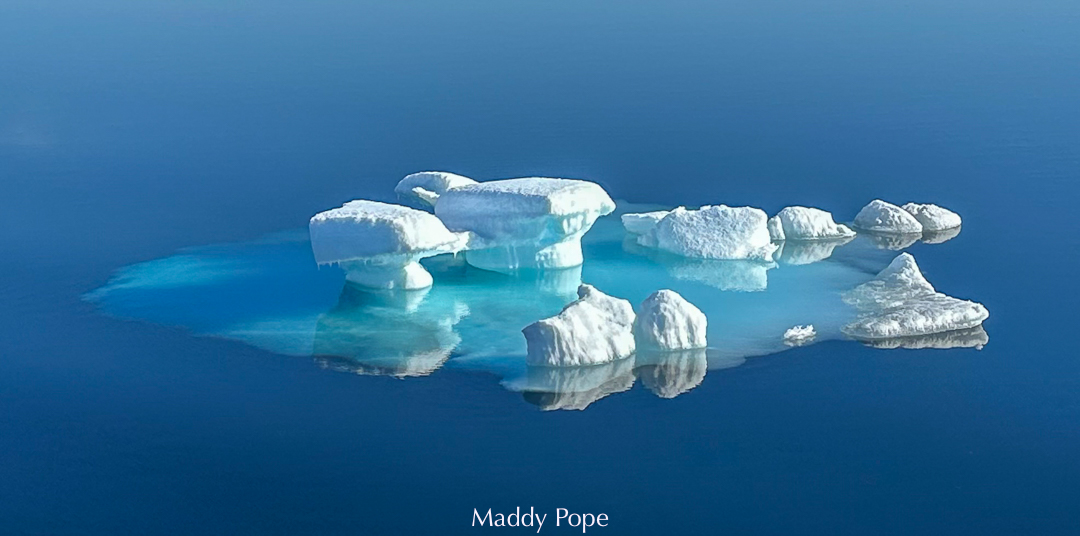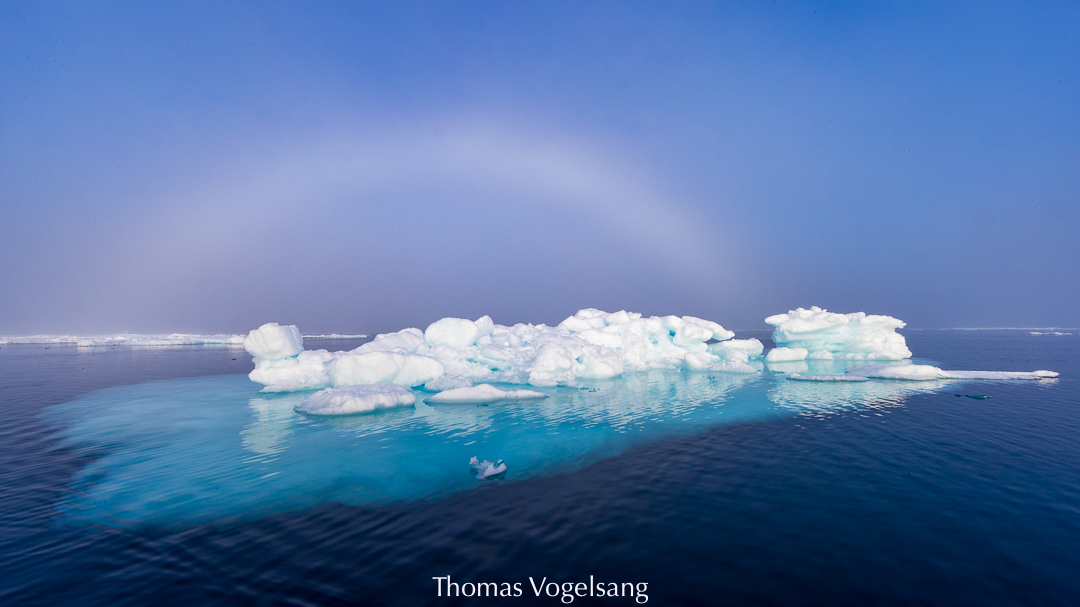 Thomas Vogelsang's wide angle image of an iceberg was complemented
by an unusual optical effect known as an icebow.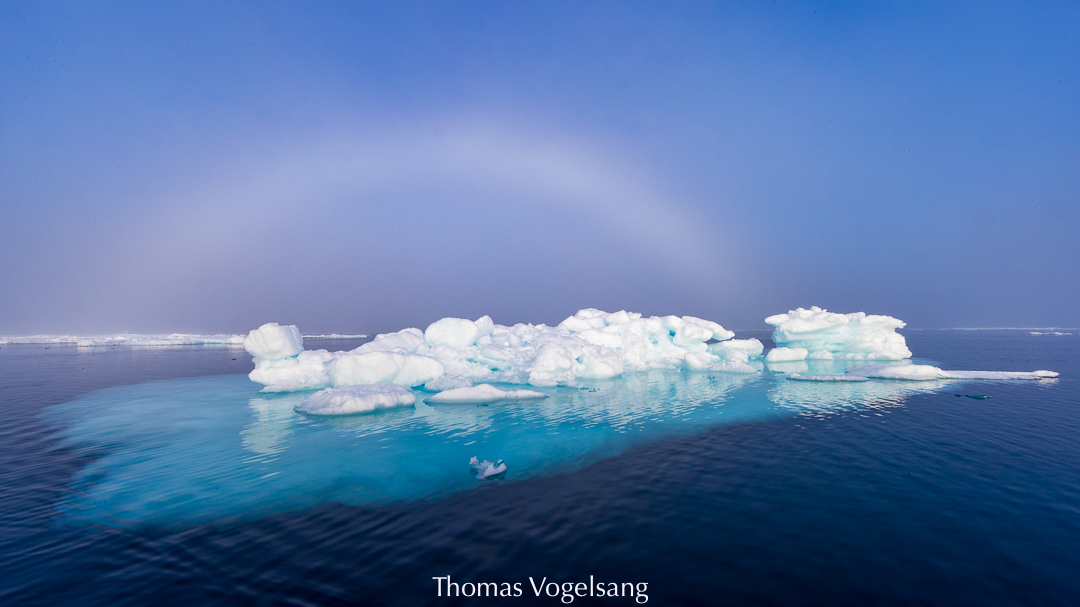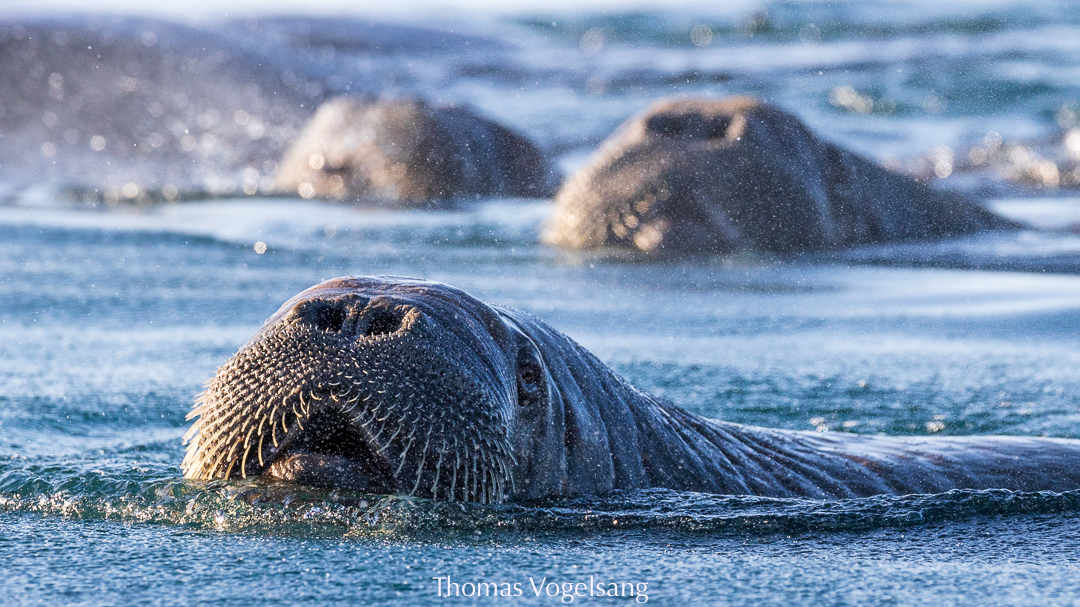 Thomas Vogelsang captured a magic moment when a trio of walruses exhaled and snorted as they passed us
by which lead to a softening of their contours. Right moment, right settings.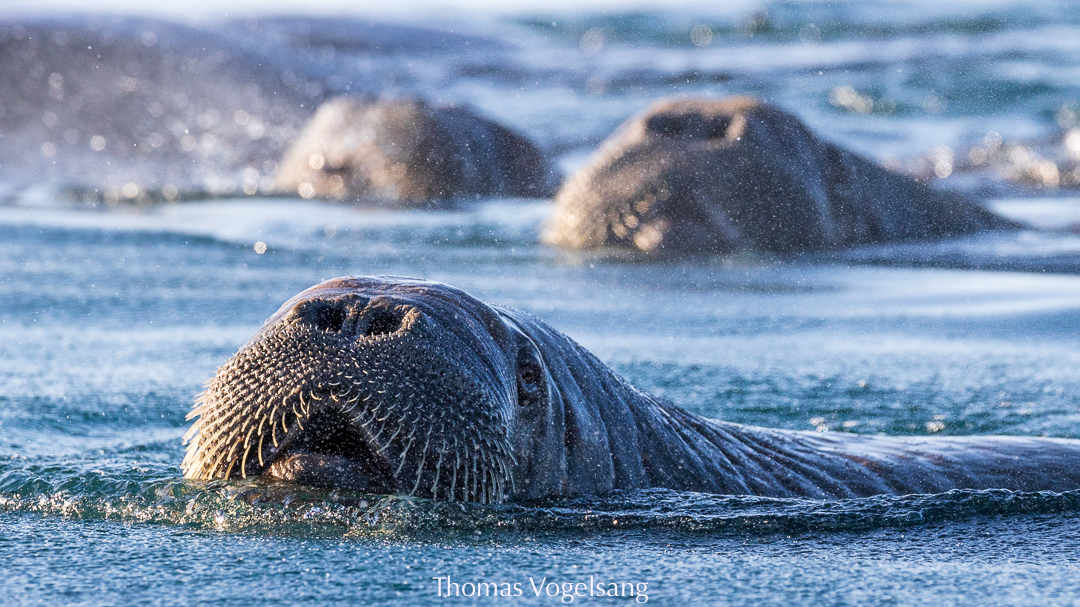 Tom Gruber brought an Insta 360 camera on our voyage and produced an interesting video. You can see it here.
But here's a single image that captures sun, ship, icebow, and melting ice all in one frame.
The Insta 360 is a new camera system that deserves to be checked out for it's creative potential.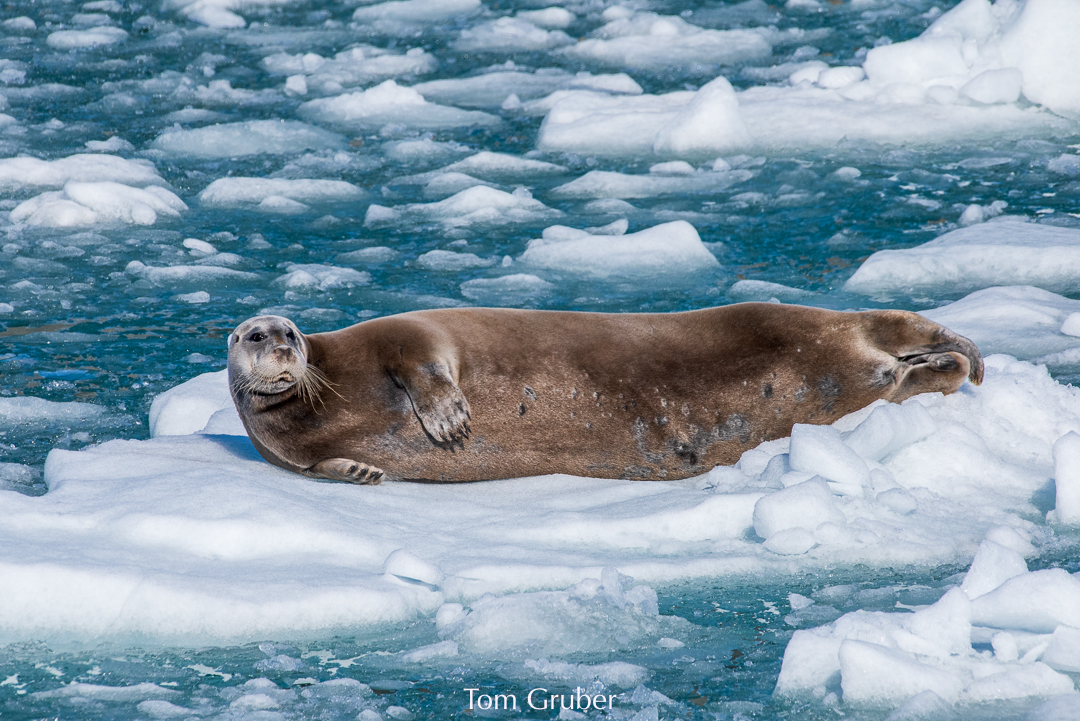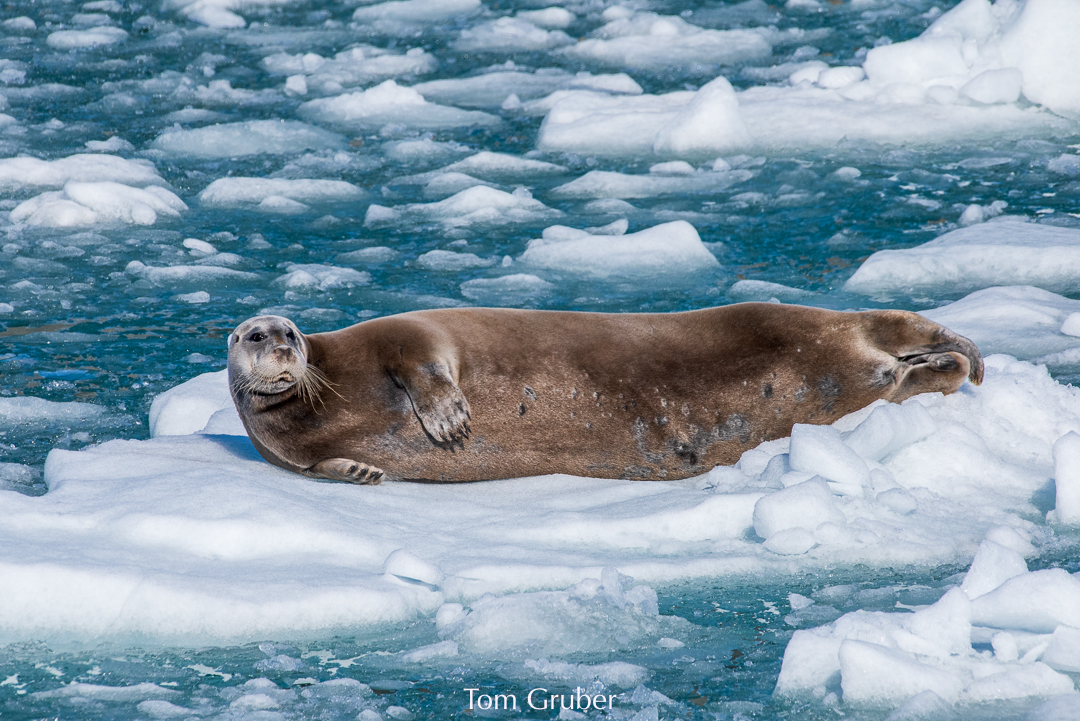 Tom Gruber captured the sinuous form of a bearded seal holed out on and ice flow.
This individual was remarkably tolerant of our ships approach thanks to our captain's subtle maneuvering.
Dear Friends,
Our recent voyage to Svalbard yielded a treasure trove of images that capture its grandeur as well as impressions of the rapid changes that are occurring in the High Arctic.
Here are some impressions from me and I look forward to hearing your comments.
Check out our Events page for more information on upcoming travel, workshops and online courses or sign up for our mailing list to receive event information by email.